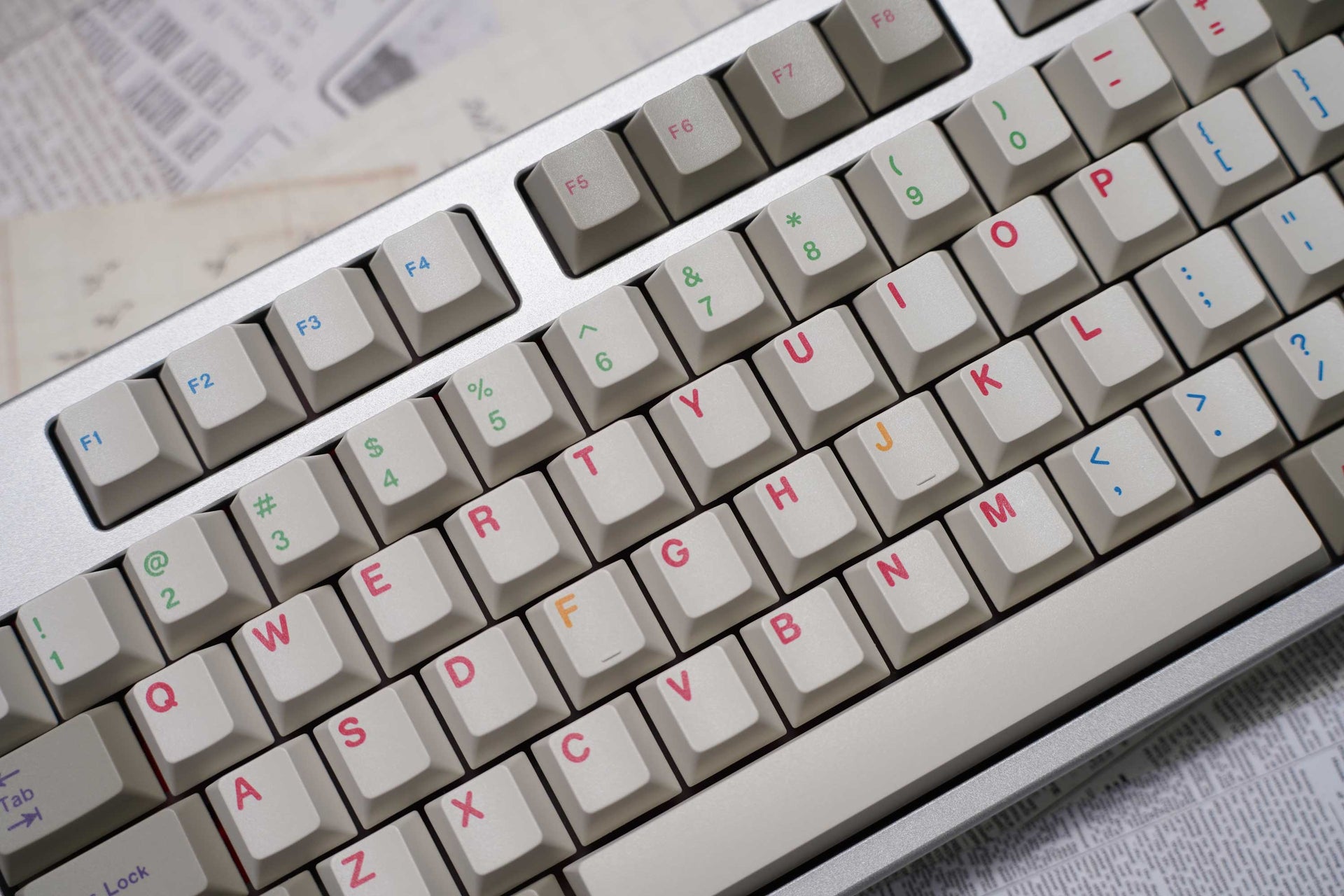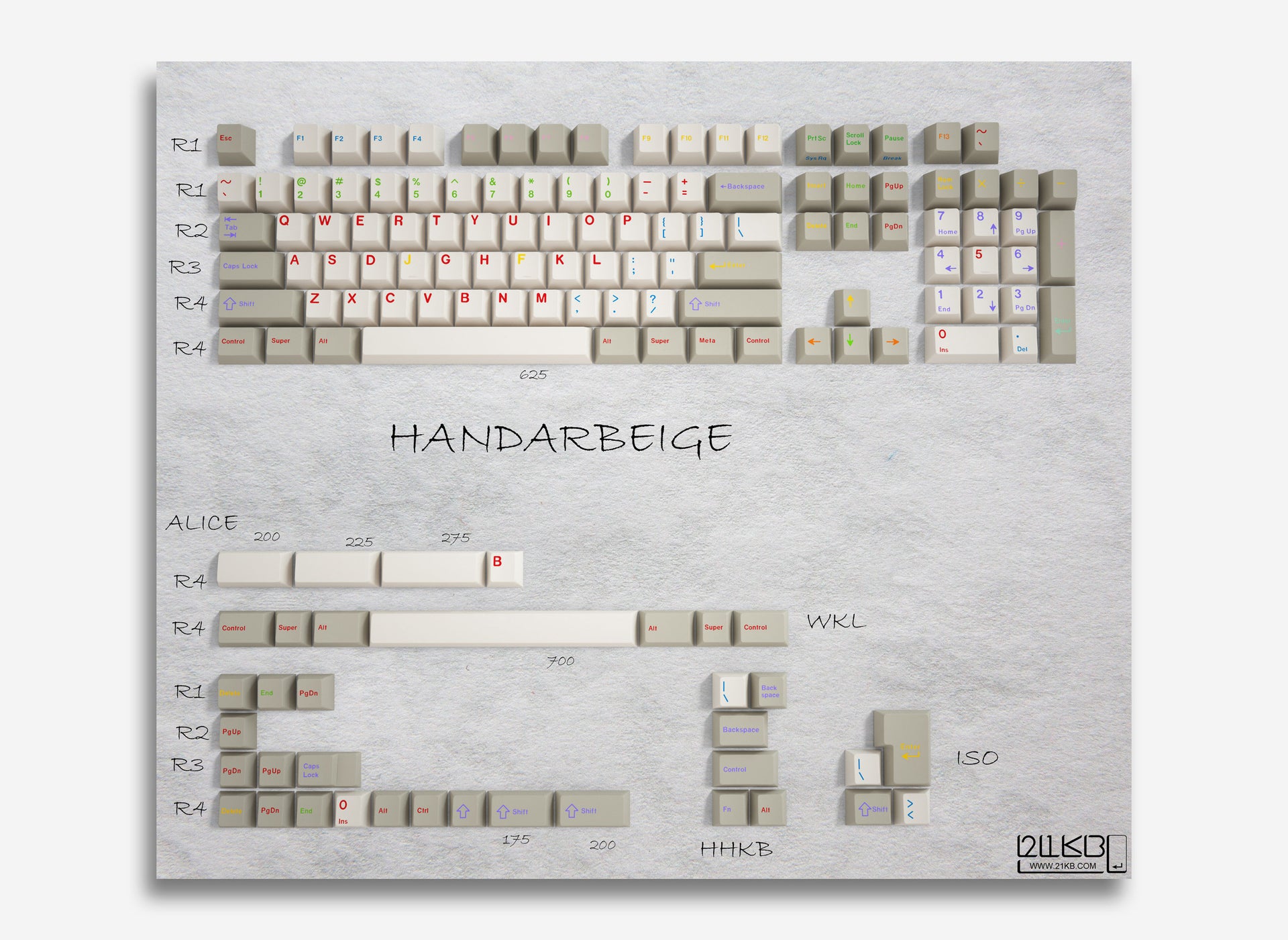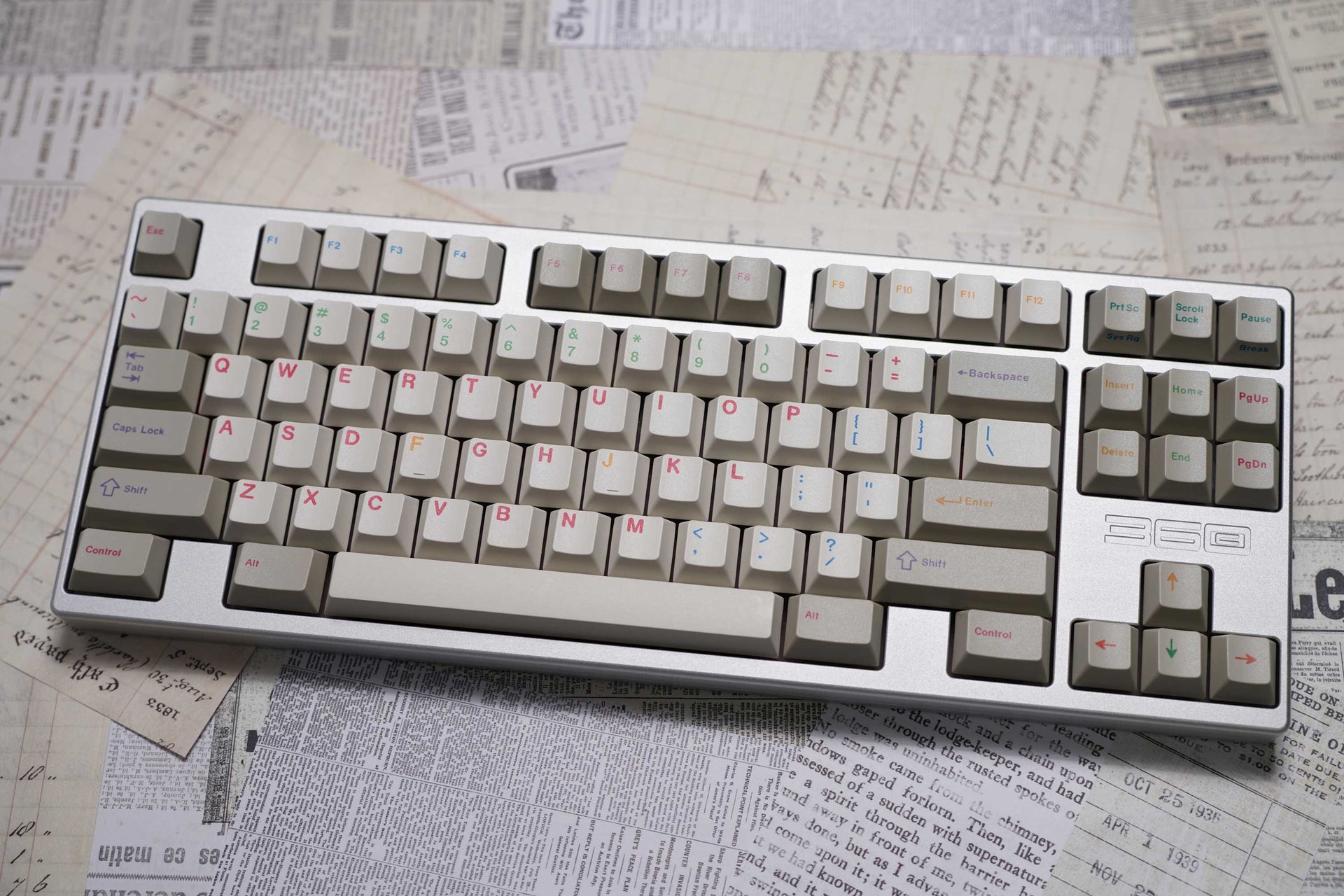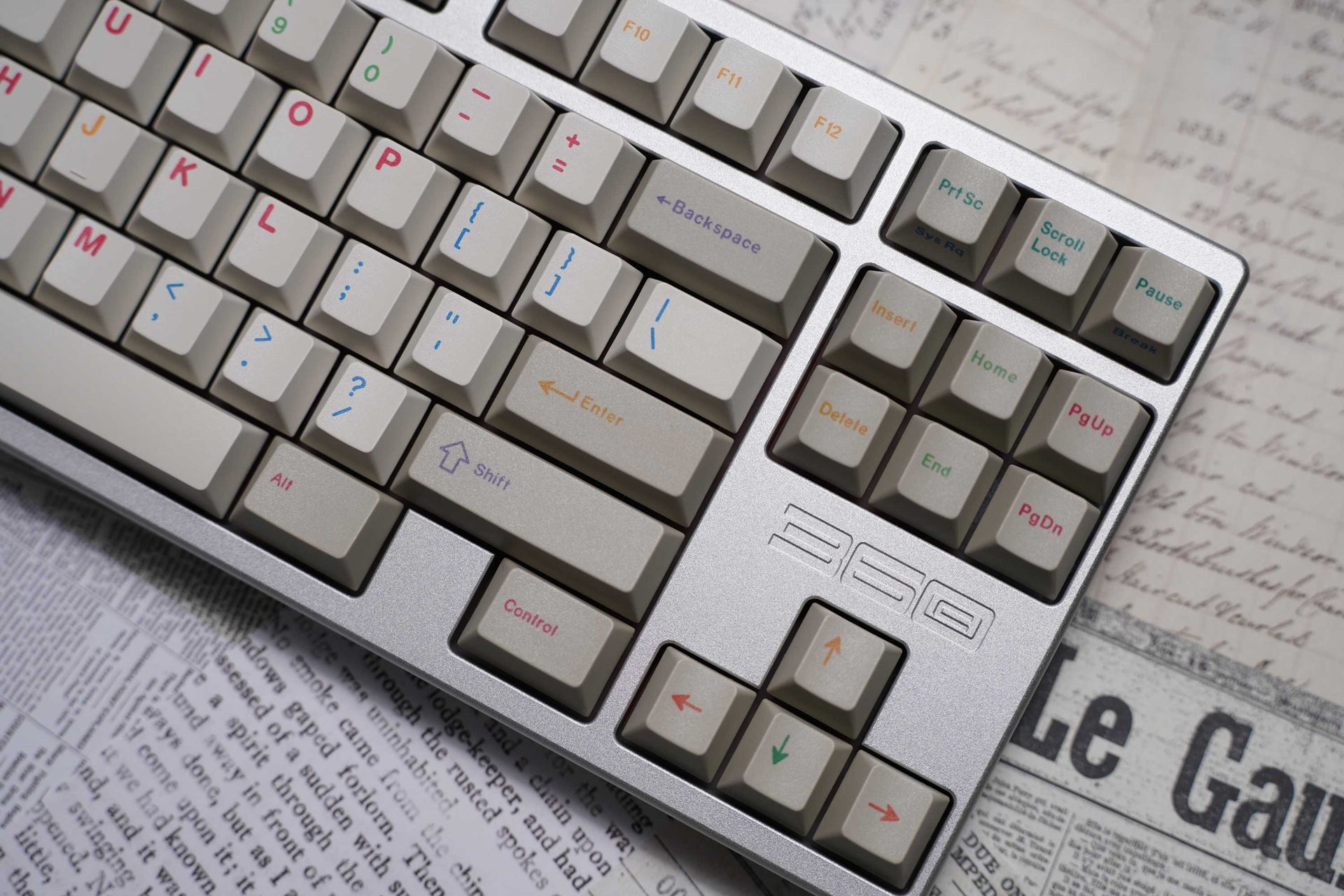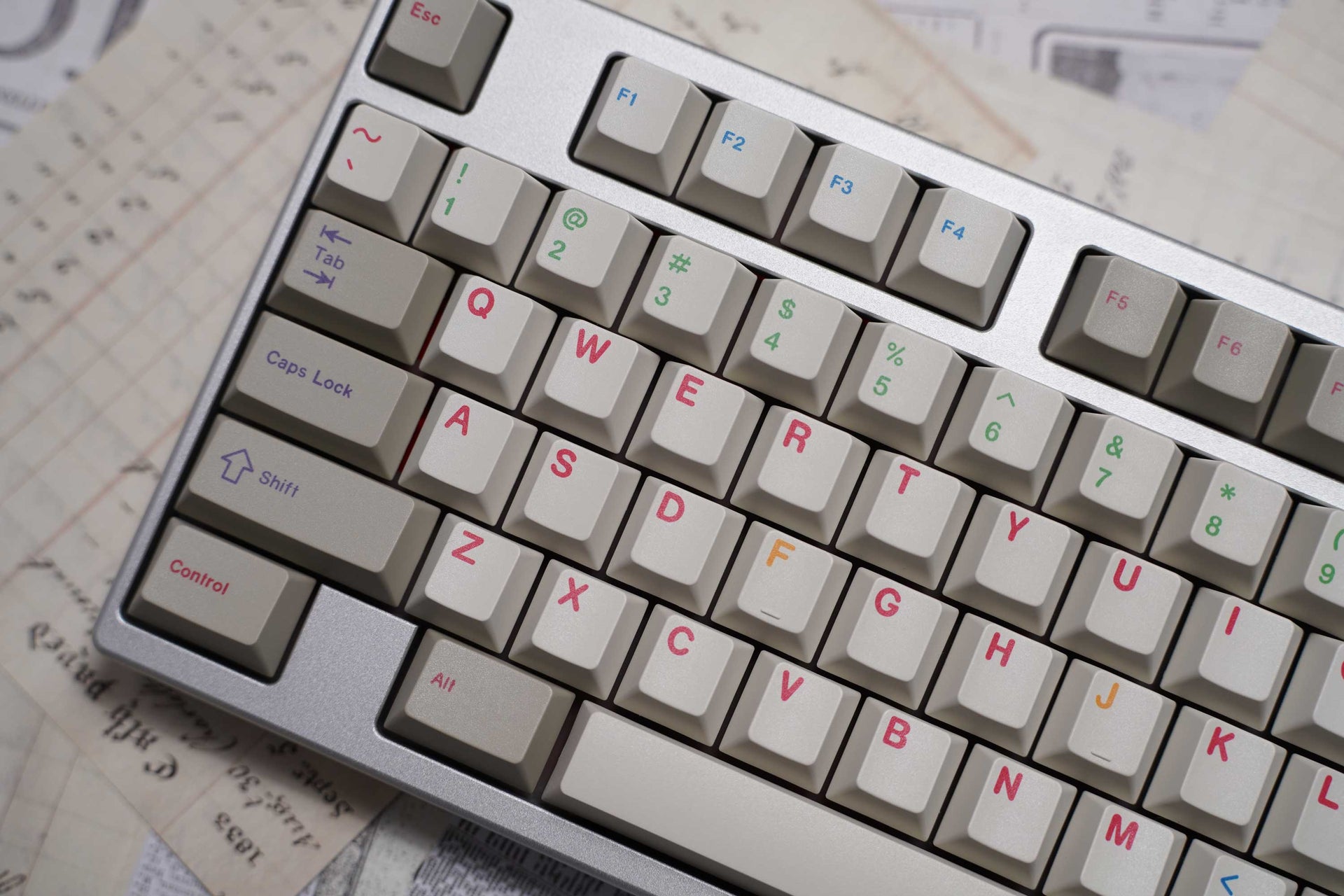 21KB Handarbeige Classic Retro Beige Keycap Set
21KB Handarbeige Classic Retro Beige Keycap Set
- Officially licensed. A set of retro style keycaps available in a combination of colors. Universal compatibility for most keyboard layouts.


Designed by Guypigeotto.
Dye-subbed PBT plastic (1.6 mm thick).
Cherry profile.
Compatible with Cherry MX switches and MX-style clones.
V3.0 mold.
Keycaps only; Keyboard not included.


In-stock keycap sets are ready to ship within 3-5 business days.


Disclaimer:
Please note that sub-legends of final products (21KB Handarbeige Classic Retro Beige Keycap Set) may differ slightly in color. We will do our best to ensure that colors stay consistent and stable.
Convinced me to like Beige
Really enjoy how this set looks and feels. I've liked pbt but have been gravitating towards abs more lately. This sounds really like with the combo that I have, and the Handarbeit legends really make this a beige set that is a little bit more interesting that some others, for me at least. Definitely like this the way this version of pbt feels compared to other brands. Price being what it is is also really nice. Have spend more for less kitting, regardless of material.
no complaints
i can't find anything to complain about. i've purchased this set as my first from 21kb and it probably most likely won't be my last.
This is what I was looking for
I prefer pbt than abs. and I was looking for pbt kaps which is similar with GMK handarbeige. Then, I saw PBT handarbeige on 21kb, I couldn't stop buying it.
It is what I really want and nice quality.
I hope 21kb keep making good and new style keycaps in nice quality.
Really insane value
The keycaps all have a nice texture, they are very thick and produce a nice, comfortable sound. The dye-sub is really good and you'll get a sense of gratification every time you glance at your keyboard.
Really cool!