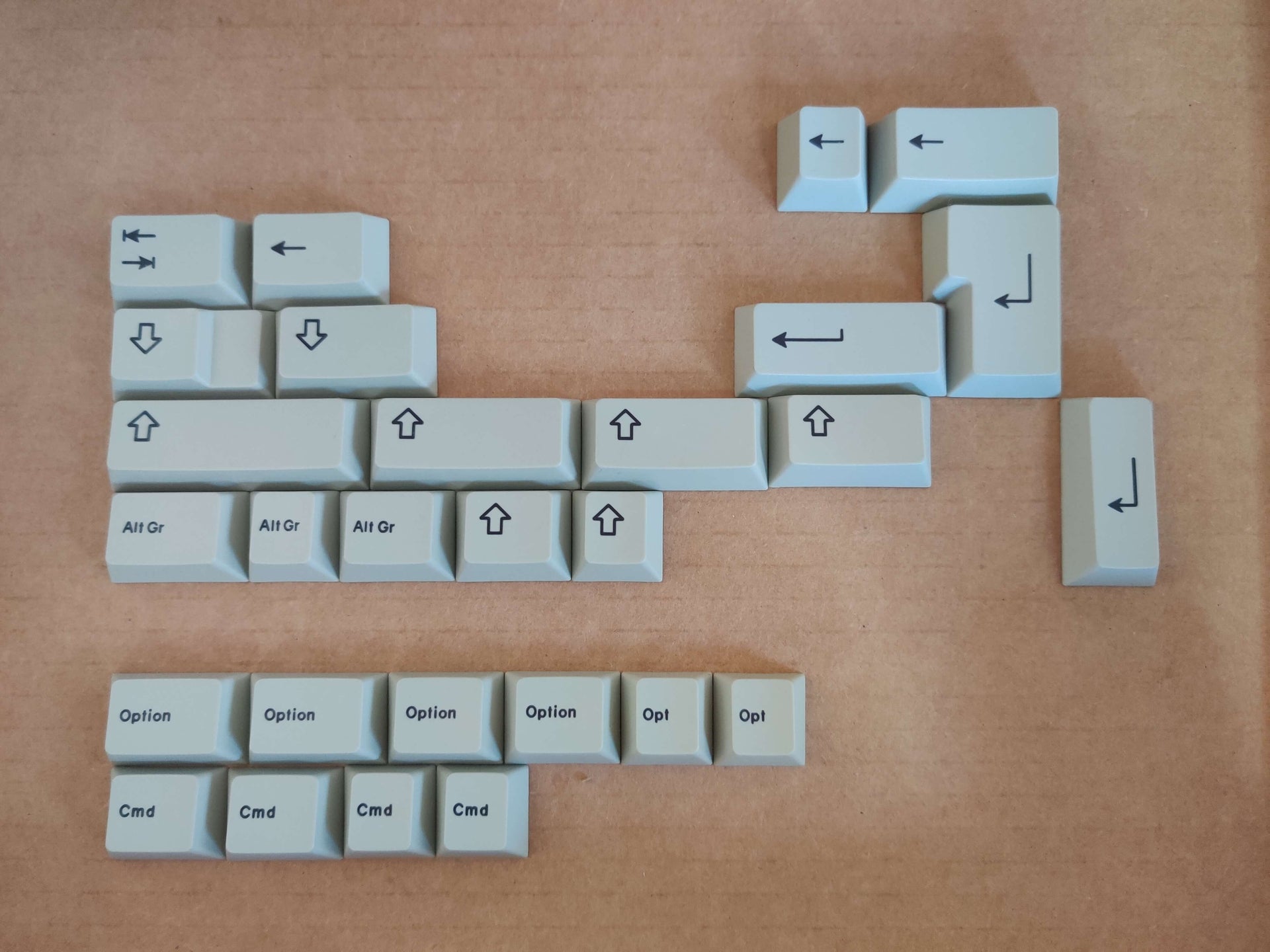 21KB ICON Mod + MAC Kit Keycaps
21KB ICON Mod + MAC Kit Keycaps
- A great addon kit that extends the compatibility of your keycap sets.


Dye-subbed PBT plastic (1.6 mm thick).
Cherry profile.
Compatible with Cherry MX switches and MX-style clones.
V3.0 mold.
Save on shipping with other items.
The perfect accompaniment to any 21KB set
Same great quality as you come to expect. I personally enjoy icon mods, and I now have the option have them on any 21KB set.