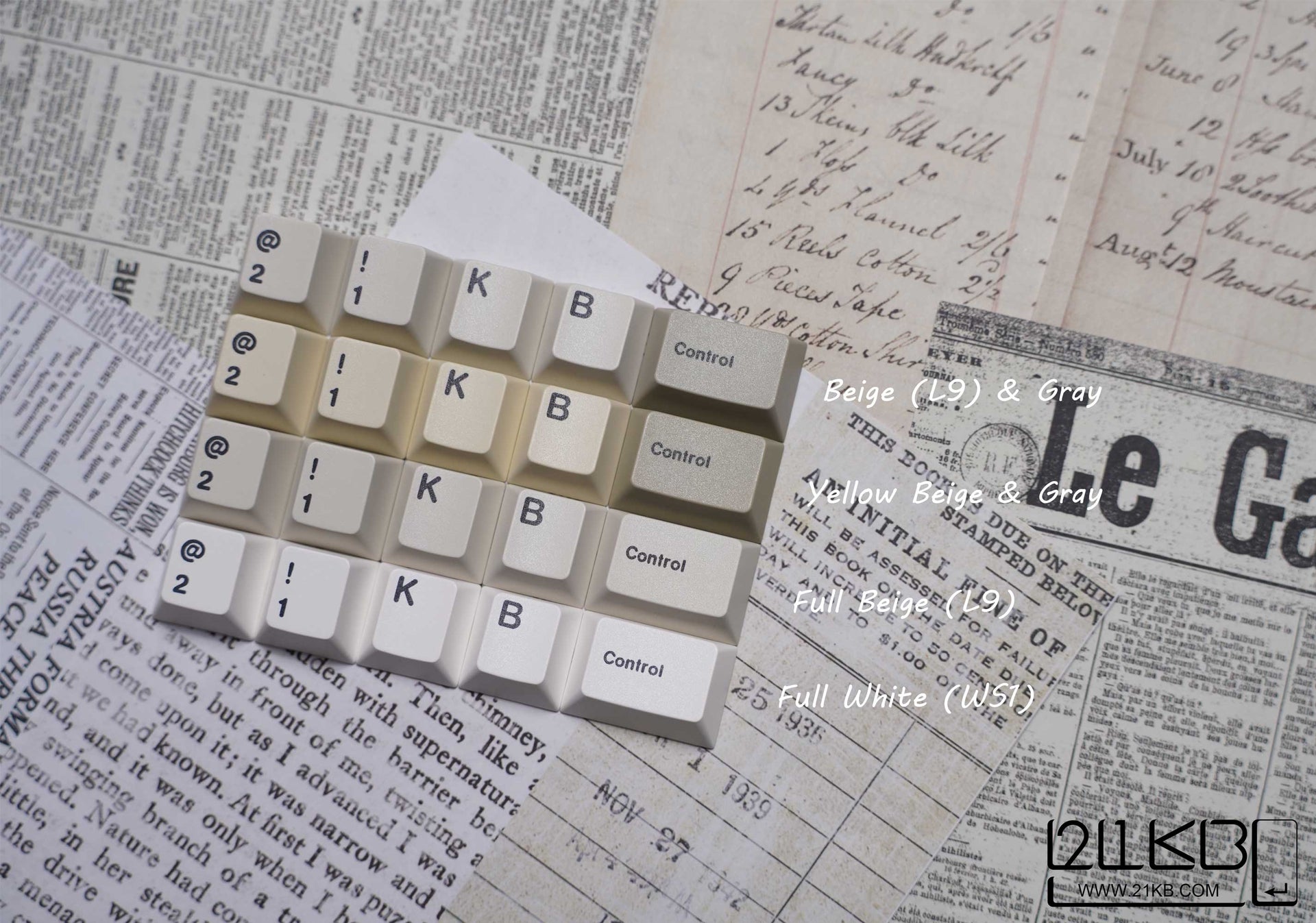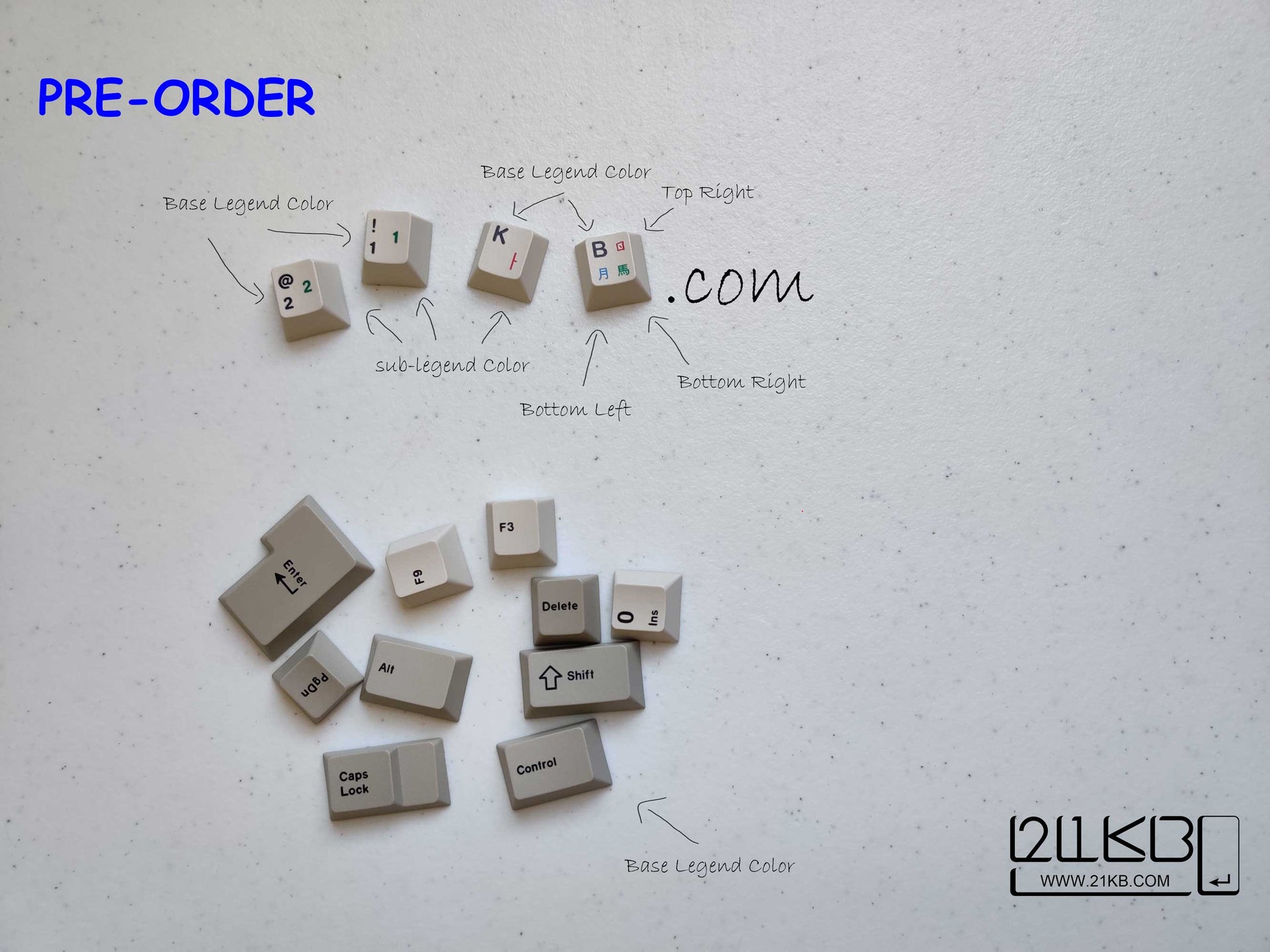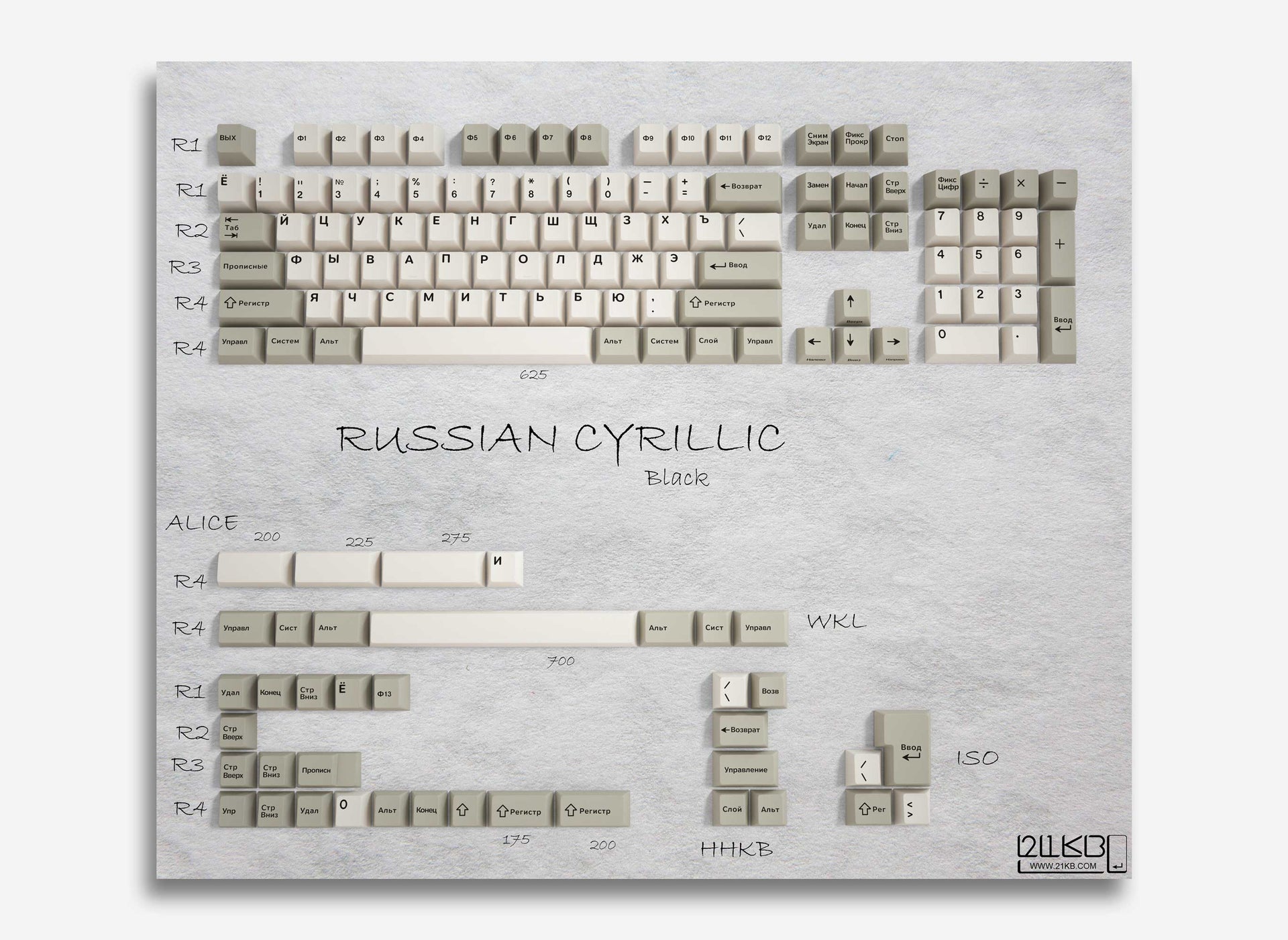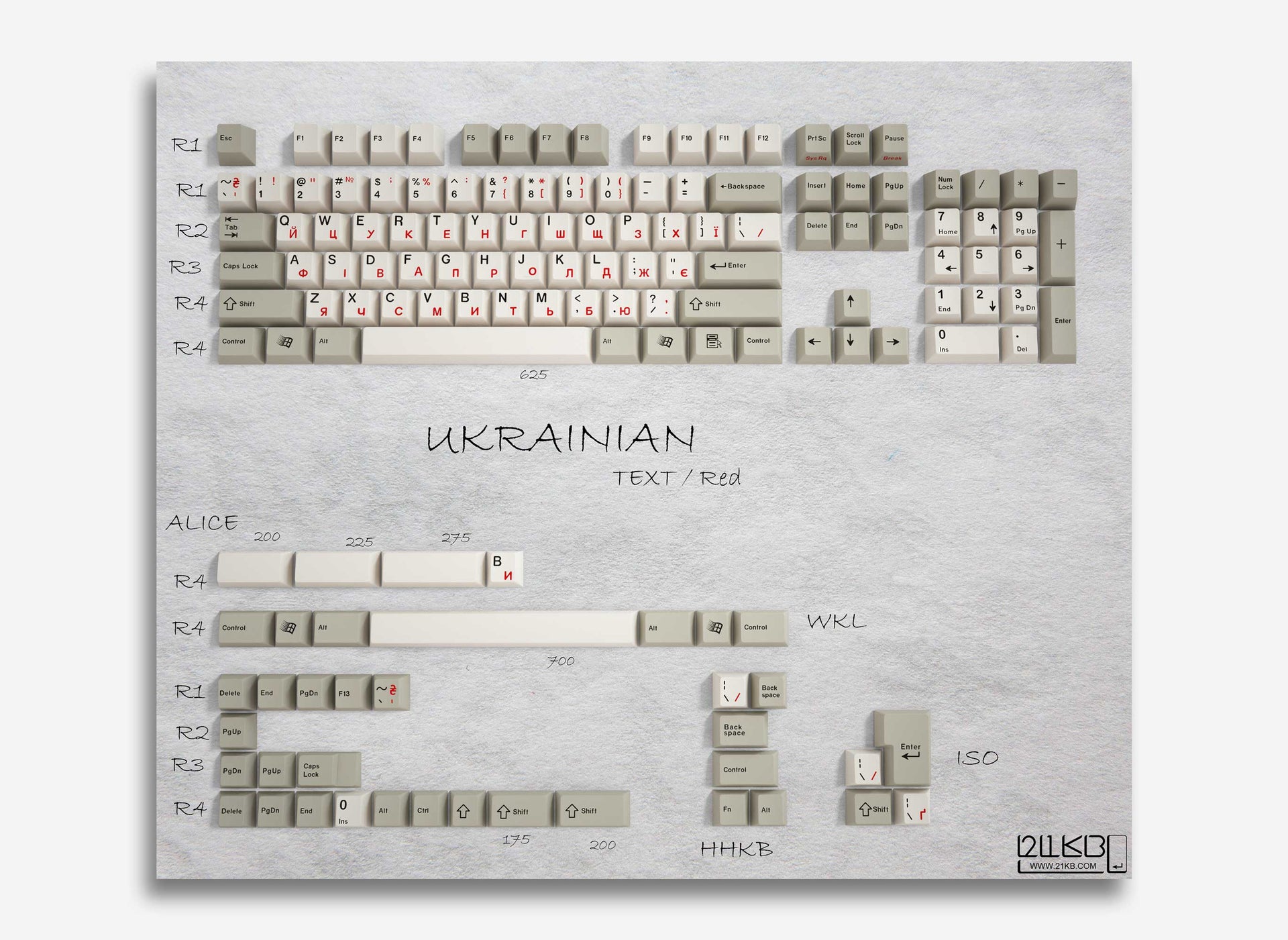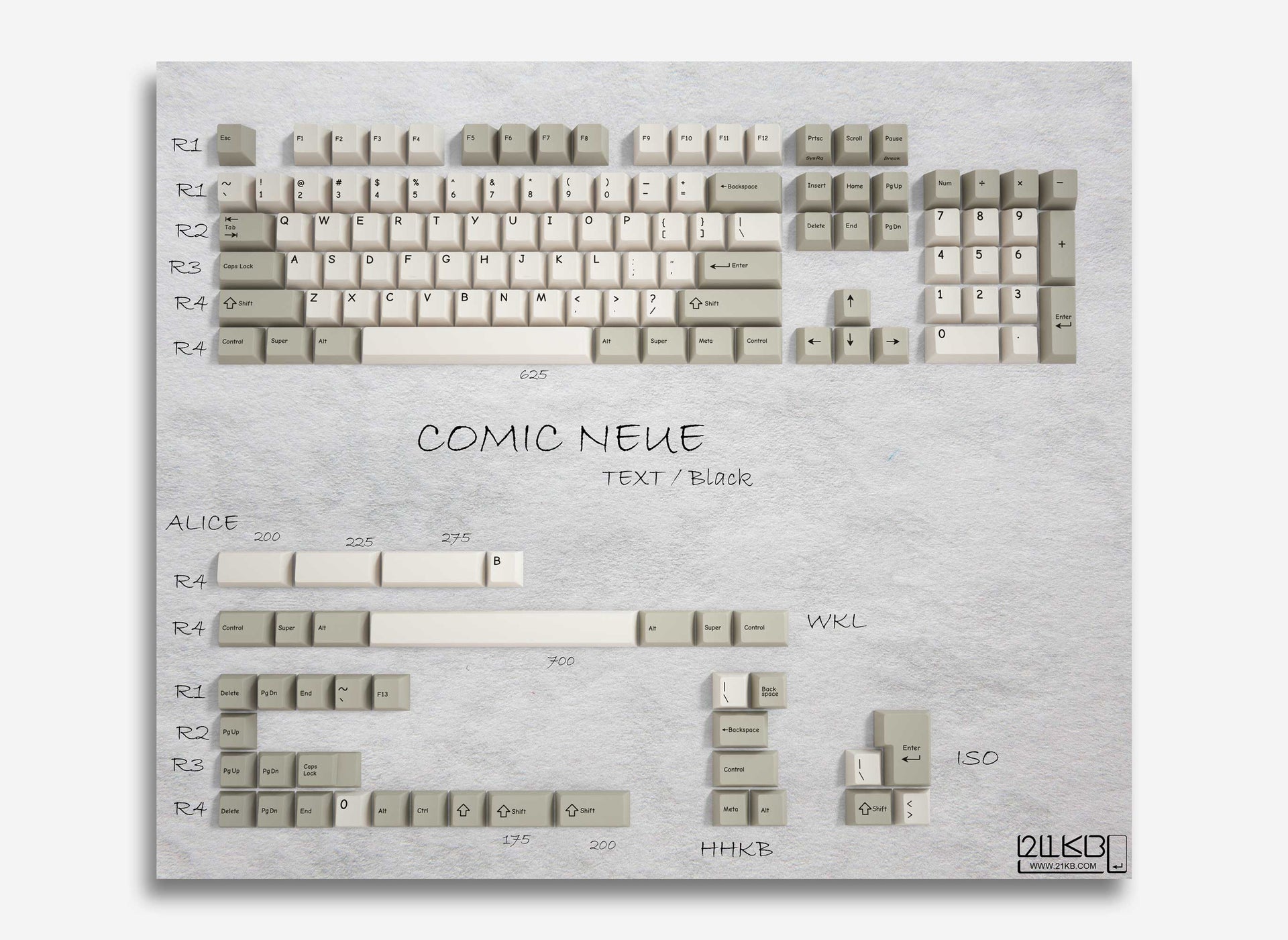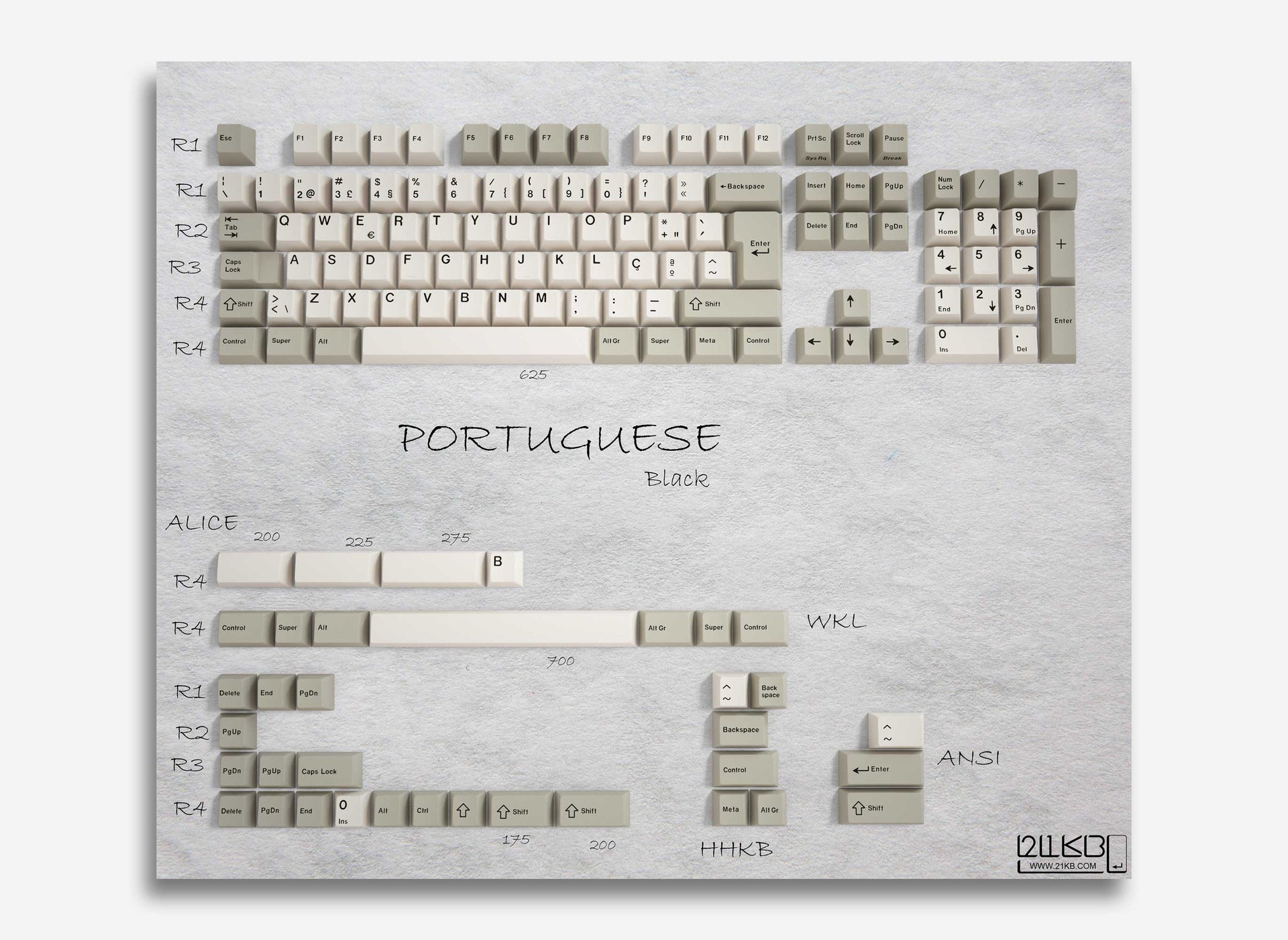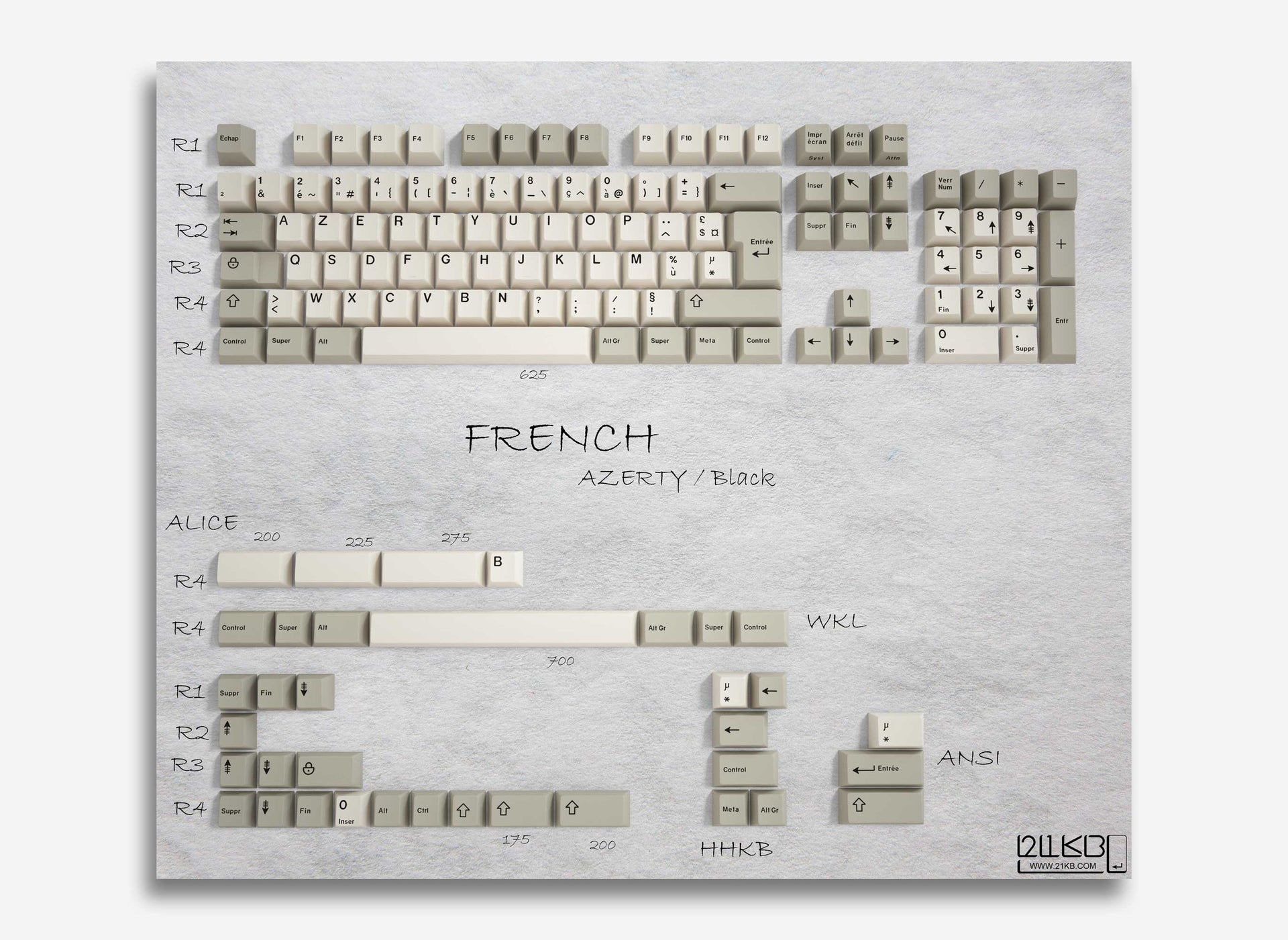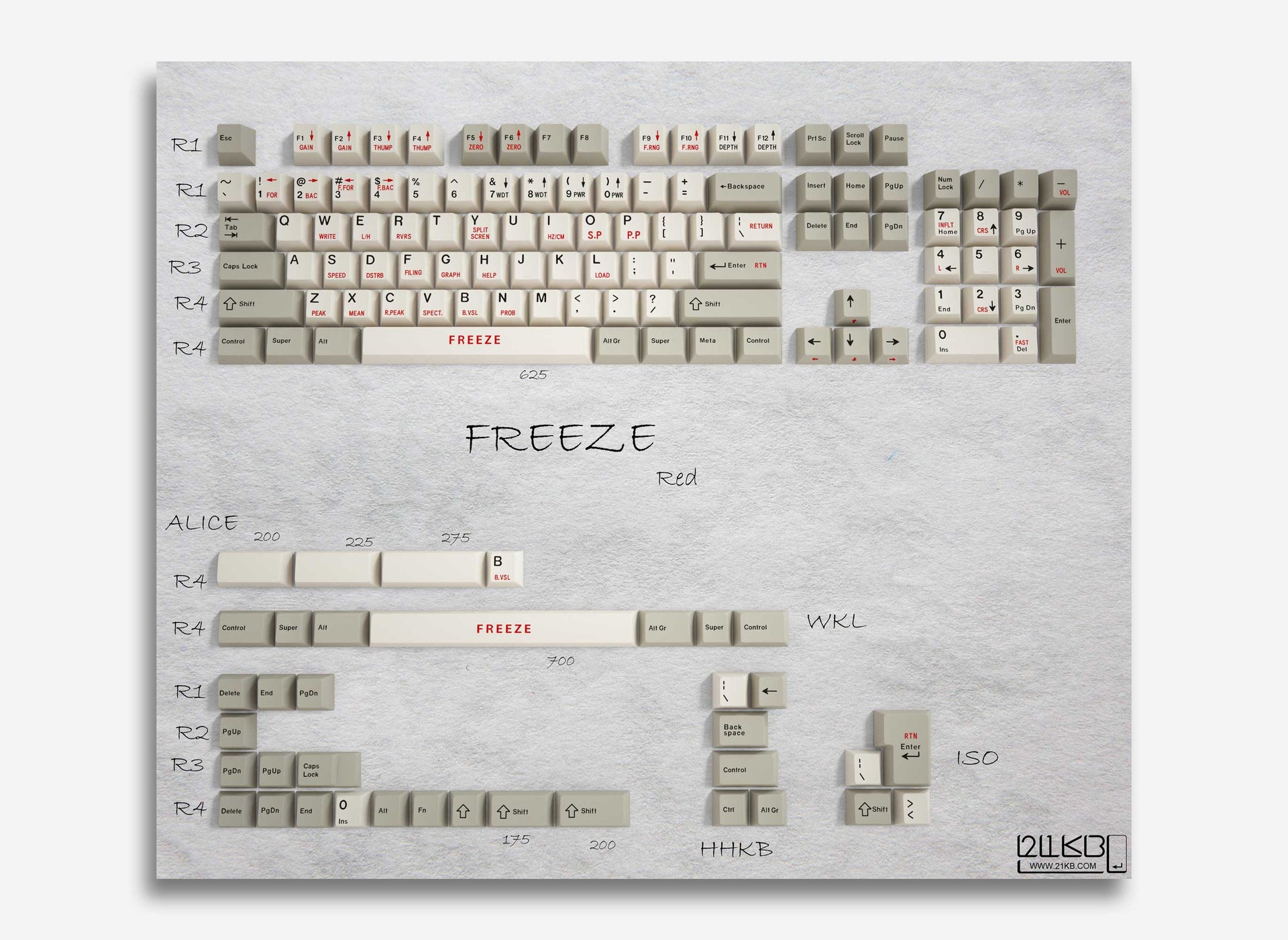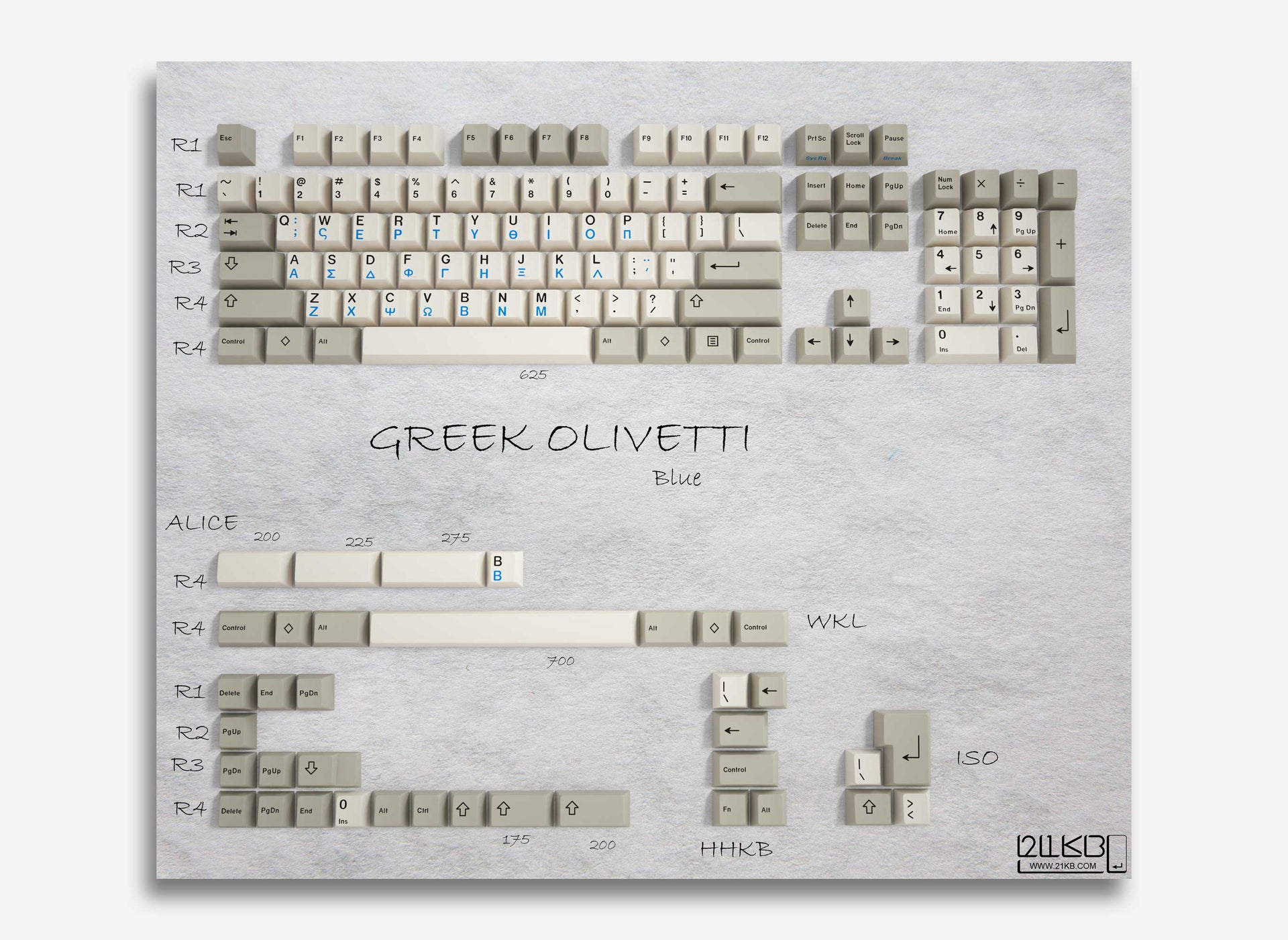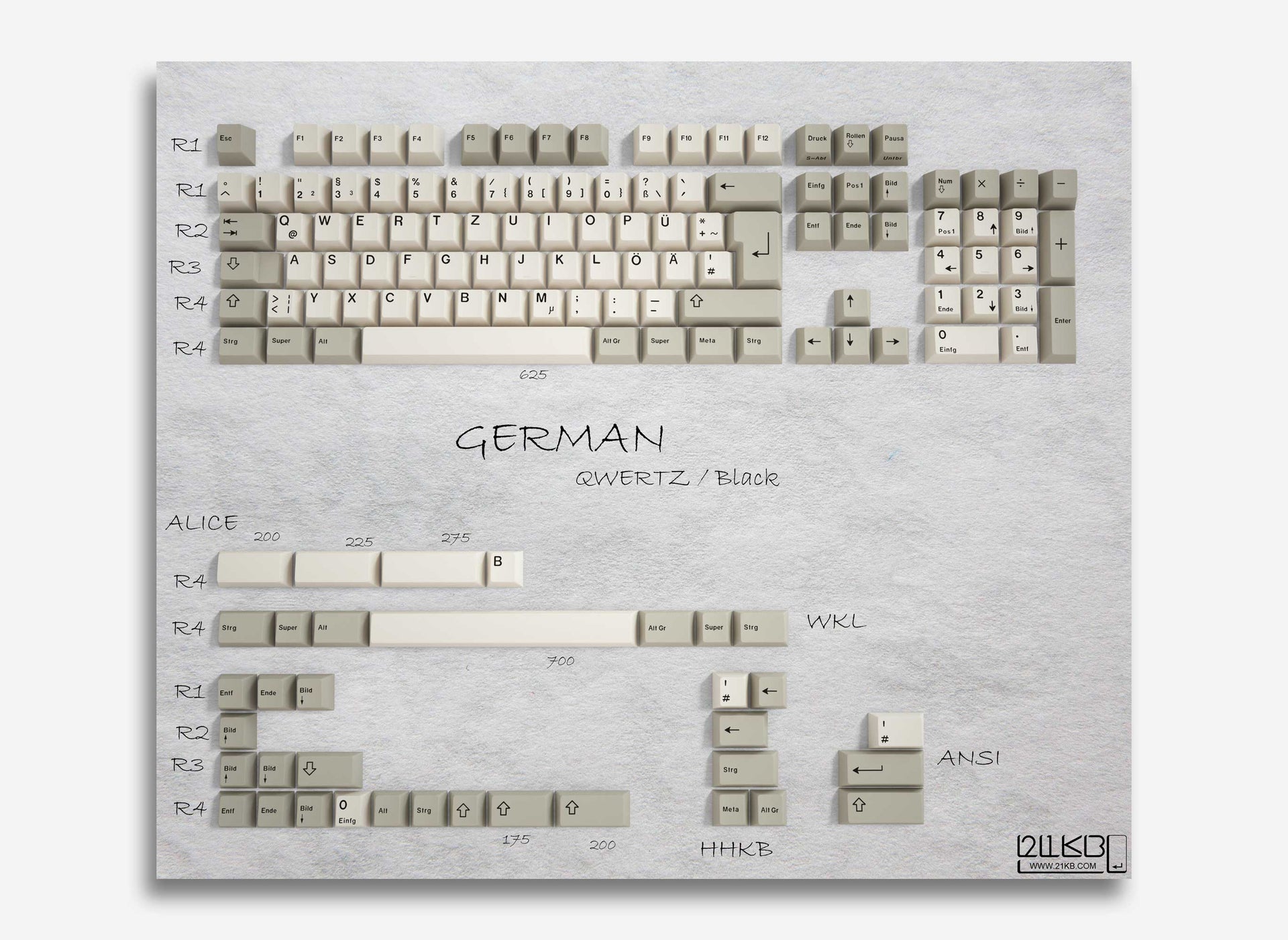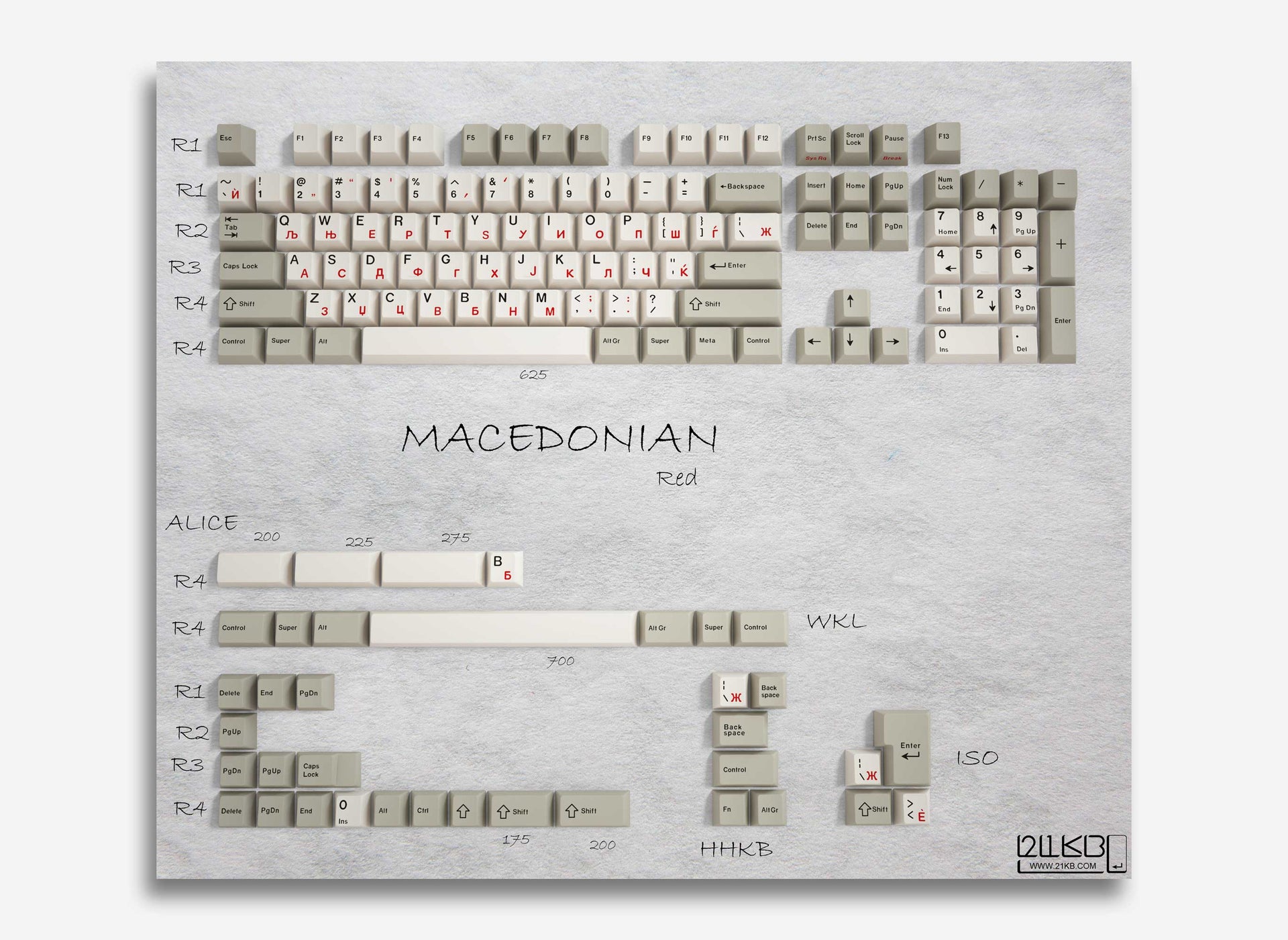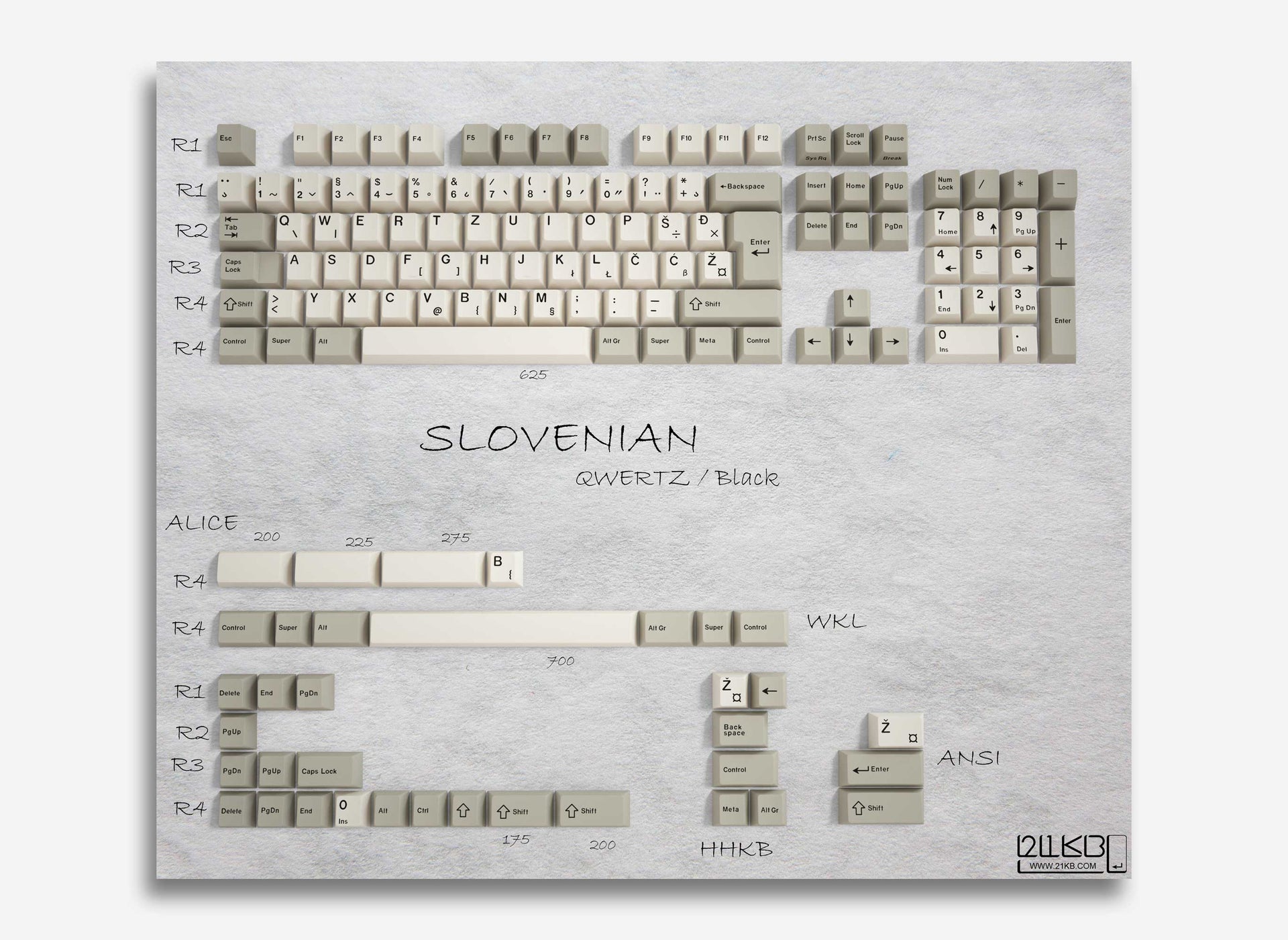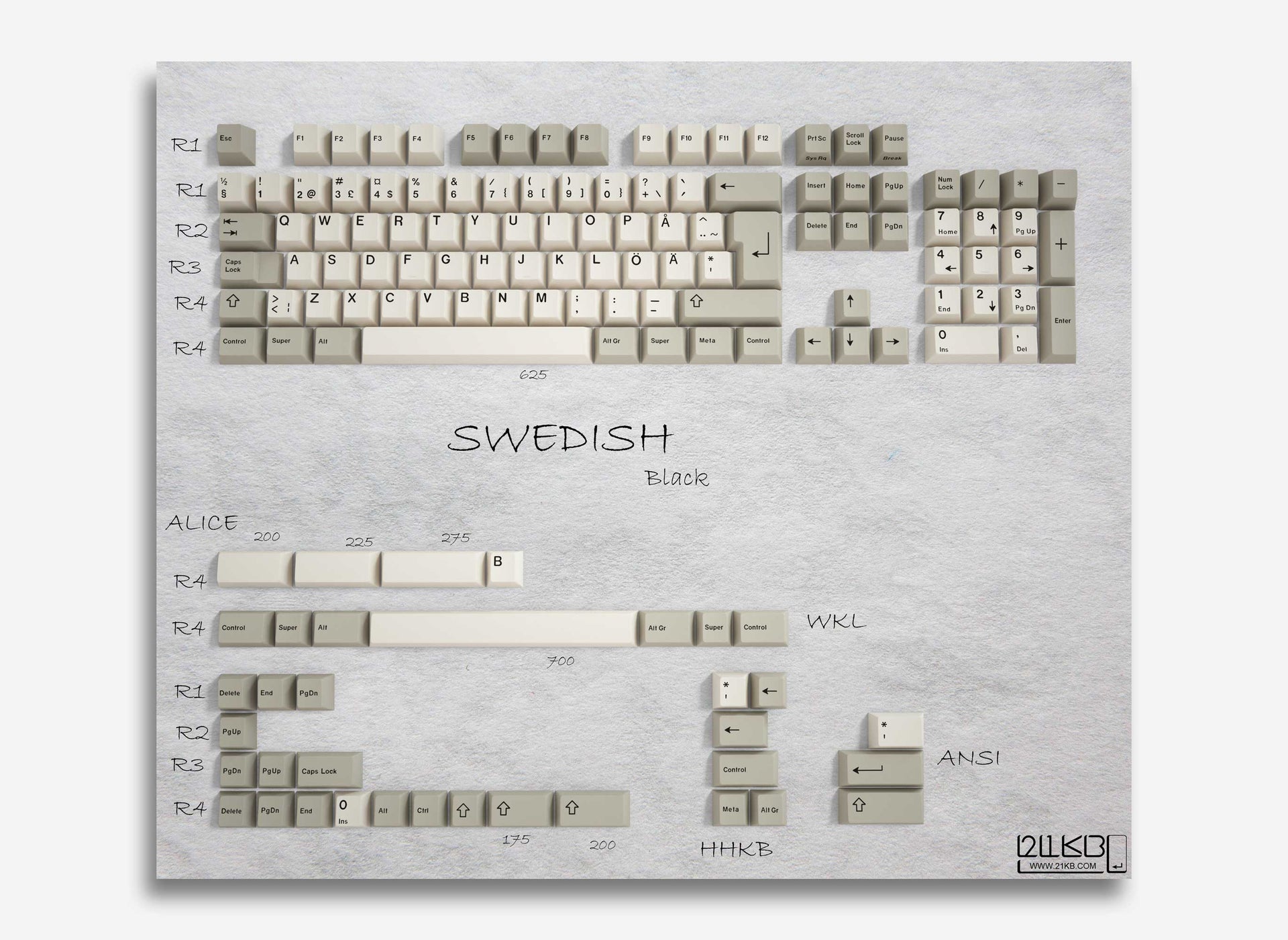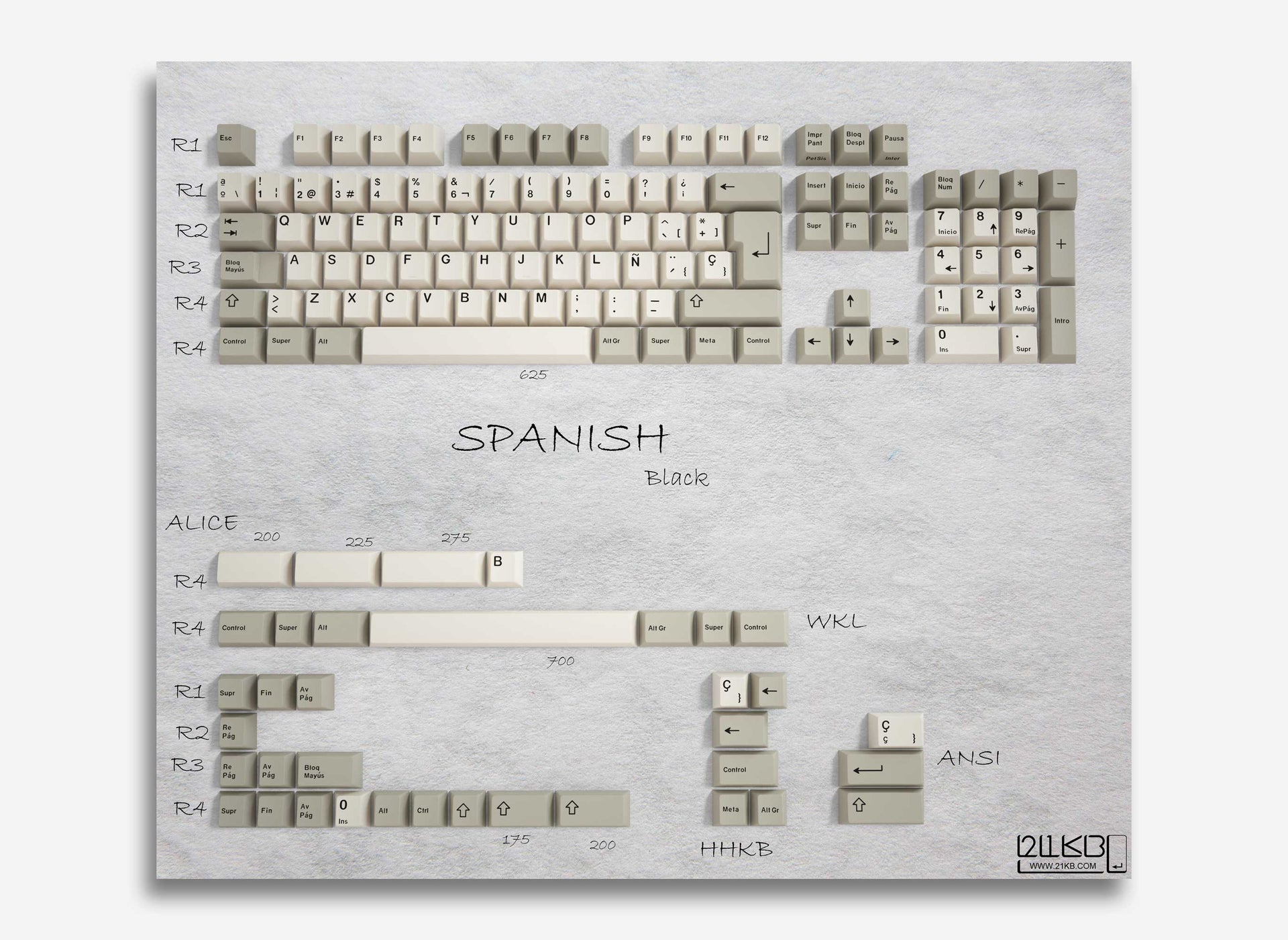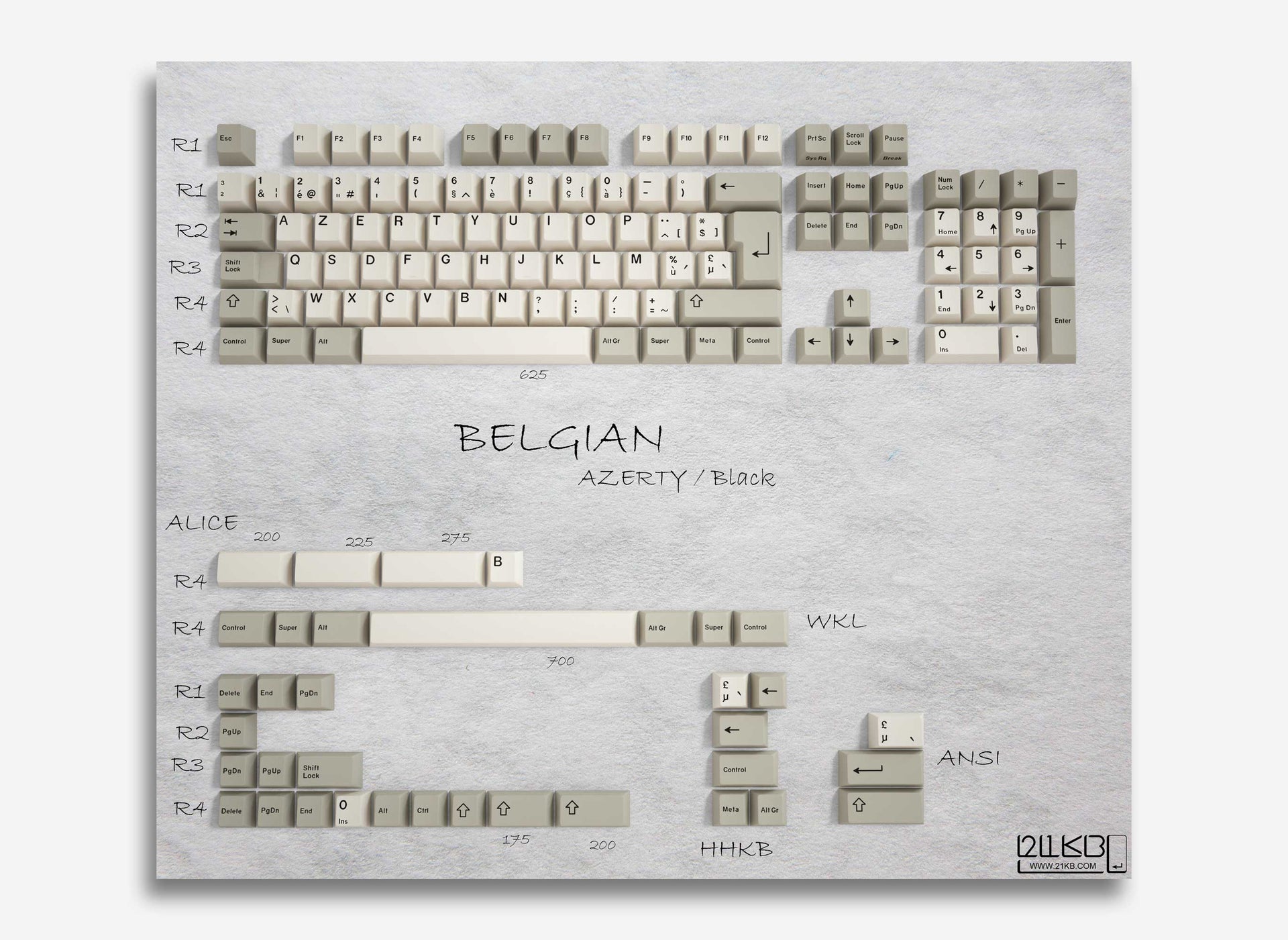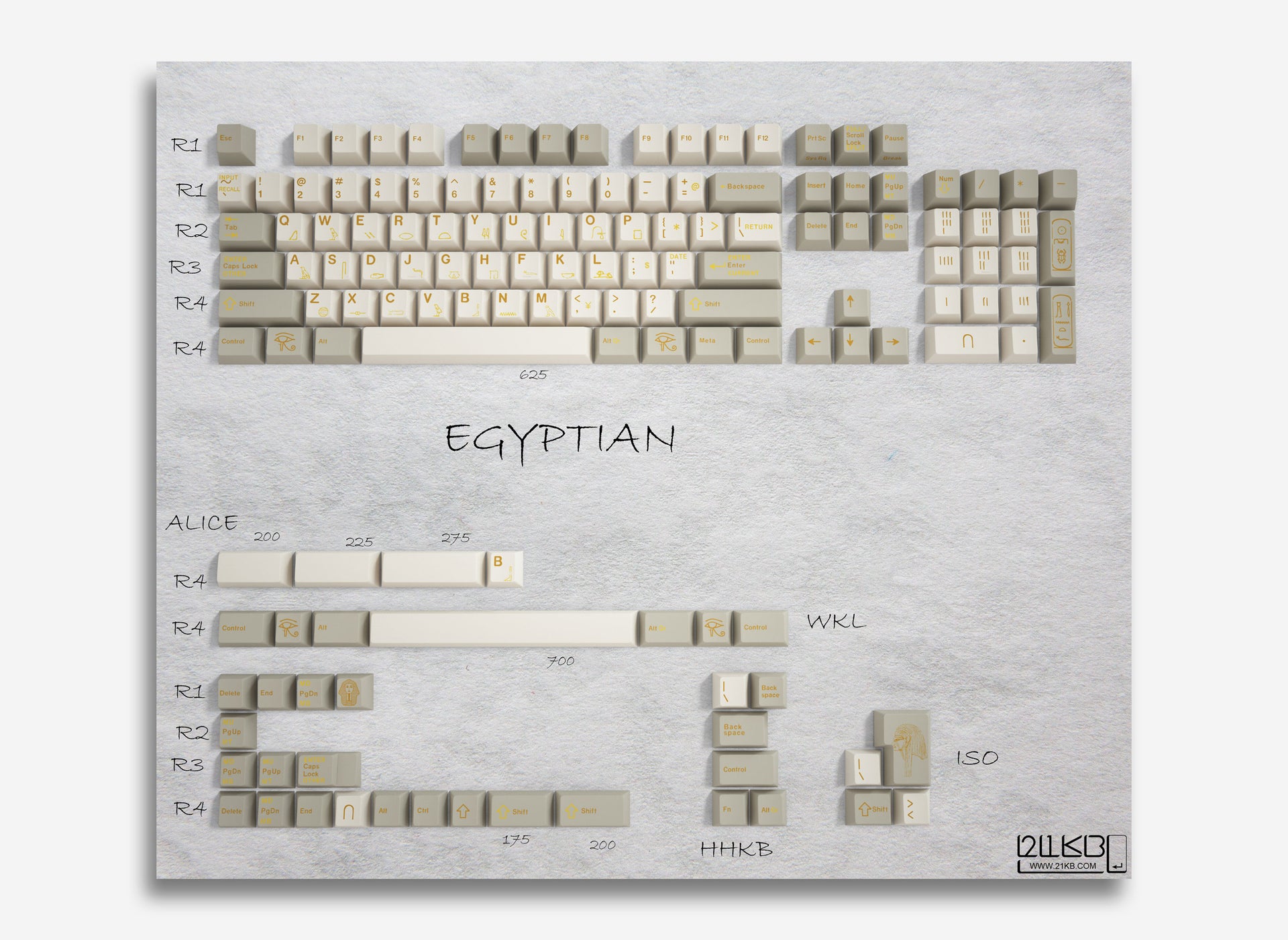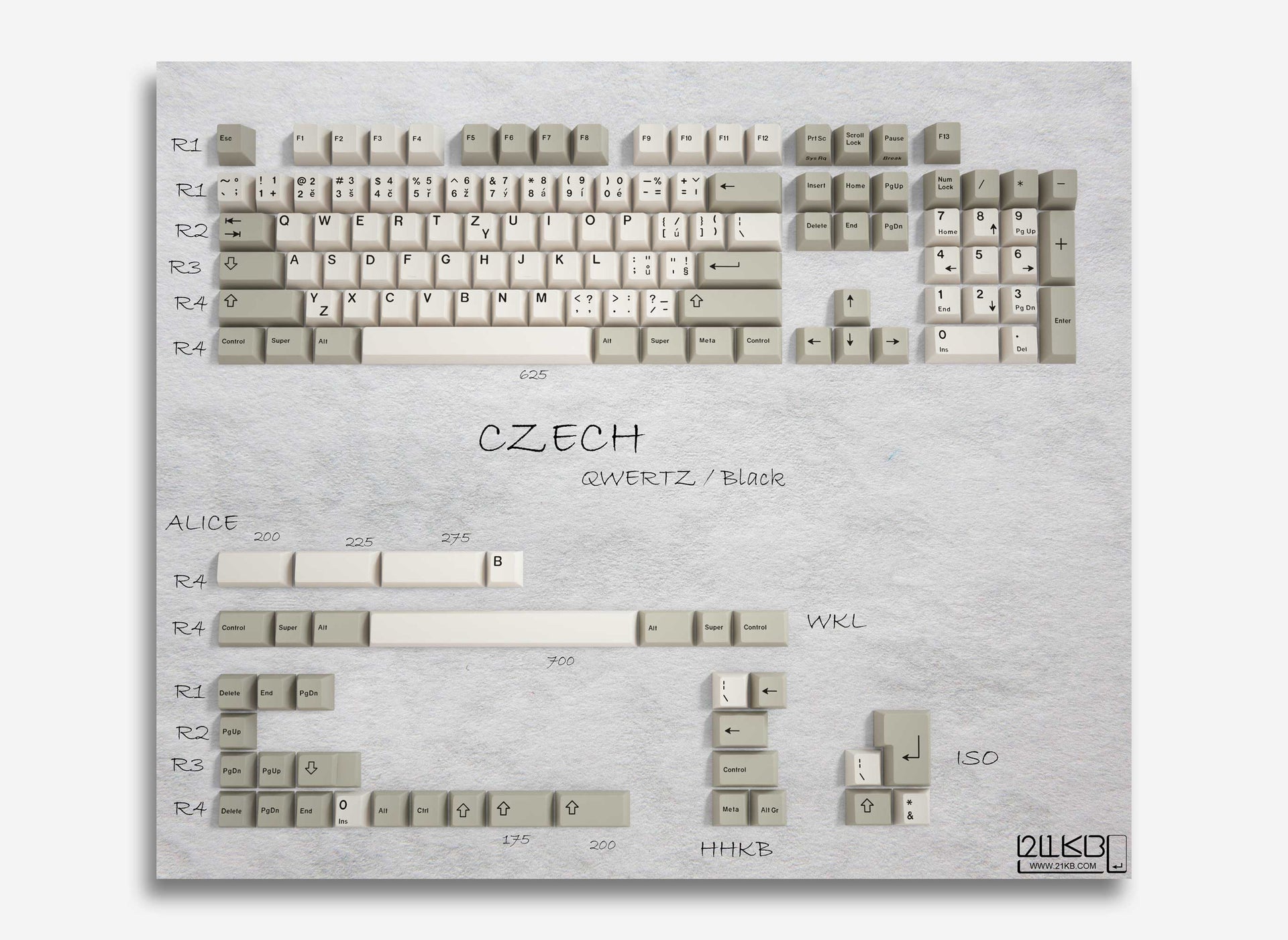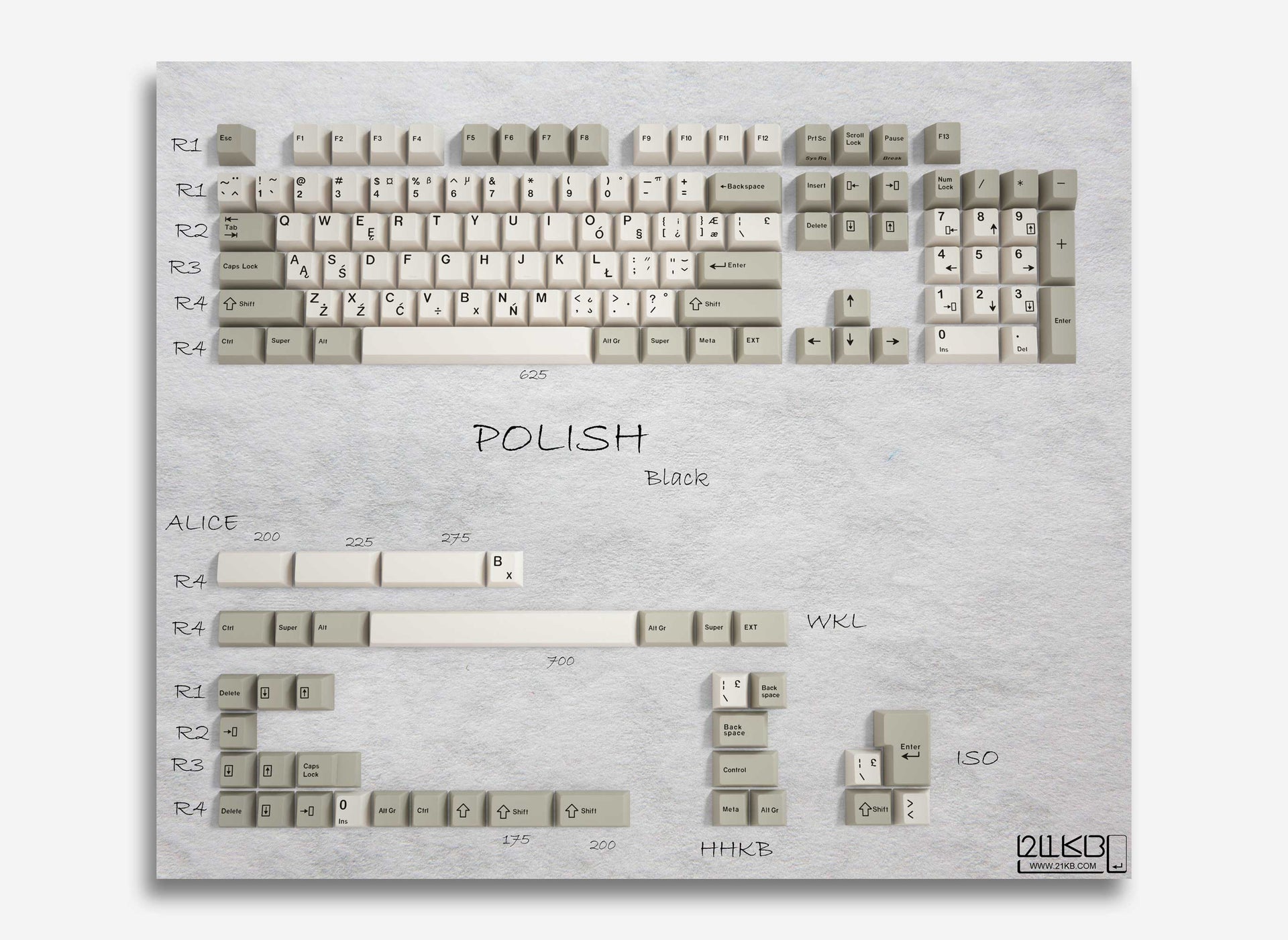 [Pre-order] 21KB Keycap Set Customizer
[Pre-order] 21KB Keycap Set Customizer
- 41 designs, 14 legend colors, and 4 different material colors to choose from.


PLEASE NOTE THAT THIS IS A PRE-ORDER, THE ITEM IS NOT IN-STOCK. BY PURCHASING THIS, YOU ACKNOWLEDGE THAT THE LEAD TIME IS ONLY AN ESTIMATE.

YOUR PRIVACY IS IMPORTANT TO US, WE (21KB) WILL NOT SHARE YOUR PERSONAL INFORMATION WITH ANYONE.


Base Material Color:
Beige (L9) & Gray: Same as current in-stock keycap sets.
Yellow Beige & Gray: Yellower.
Full Beige (L9): All keys are in Beige (L9).
Full White (WS1): All keys are in White (WS1).


Details:

Dye-subbed PBT plastic (1.6 mm thick).
Cherry profile.
Compatible with Cherry MX switches and MX-style clones.
V3.0 mold.
Keycaps only; Keyboard not included.


Estimated Lead Time:
1 - 3 months. (You will most likely receive your keycaps in 1-2 months. Get your order in today, you will receive your keycaps earlier).


Friendly Cancellation/Refund Policy:
You can cancel your order within 24 hours of purchase. Shopify fees (US 3%, International 4%) are non-refundable, and will be deducted from your refund.
If your order has NOT shipped within 90 days from the date of purchase, refunds will be available upon request - with no fee.


Disclaimer:
Please note that sub-legends of final products may differ slightly in color. We will do our best to ensure that colors stay consistent and stable.


Please take your time in color selection. Once your order entered into production, we are unable to modify color for your order.


Q: How to view design and color selection after purchase?
A: Your design and color selection won't show up in order confirmation email. To view that, please login to your account, go to order history, you will see your design and color selection under the order.


********************
Open Cherry (modified) by dakotafelder (https://github.com/dakotafelder/open-cherry)
Comic Neue by Craig Rozynski & all contributors (http://comicneue.com/)
Penguin Tux by Larry Ewing (lewing@isc.tamu.edu) and The GIMP
********************
THANK YOU ALL FOR YOUR SUPPORT !
Custom ASCII
Created a custom order May 1st, which was fulfilled June 24th, earlier than expected, props.
The keycaps are very thick, and have a slight texture to them. I'd say they are in-between the smooth, and textured spectrum, but leaning closer to the smooth side.
I chose the Beige (L9) & Gray color based on website photographs. In person I'd say this beige color is much closer to an off white, something I wasn't expecting. It might not be Death Star grey and white, but this is what it reminds me of. Perhaps the Yellow Beige & Gray color might be what I'm really looking for.
To my aging eyes, the legends are crisp and clean, and the ASCII sublegend design is just brilliant. I went with Black/Grey, and it works really well together except for the Print Screen, and Pause buttons. Since these buttons are grey, the grey sublegends are somewhat difficult to read. It would be nice if these two buttons could have their own separate sublegend color, so I could choose something more easily readable like black, or perhaps an additional color in-between black and grey could be offered, like dark-grey.
As a touch typist the other thing I noticed was the homing keys homing bar isn't very pronounced, which makes finding the home row take a little longer than other keycap sets with a more pronounced homing bar.
Finally, these keycaps are only offered in Cherry profile which may be ideal for the majority, but I'm not a super big fan of seeing the switches in my keyboard, so I would love to have a set of these in the OEM profile.
Overall these are great quality, and offer that retro look with a lot of customizability!
Exactly as advertised
I want to create a 80s Keeb and this is just what I needed!
Excellent!
These keycaps are excellent! The pbt-material is thick and nice. The legending is sharp an precise. Colors are accurate (as on the photos on the website). And I finally found a good quality swiss-german layout. To summ it up: Excellent keycaps for a very good price!
My order was very good
I received my keycaps ordered and its perfect keycaps with very nice quality green colors
Came as expected color
The customizer works great and the selection was very clear the end product also looks exactly the same as the image provided on the website. Well done