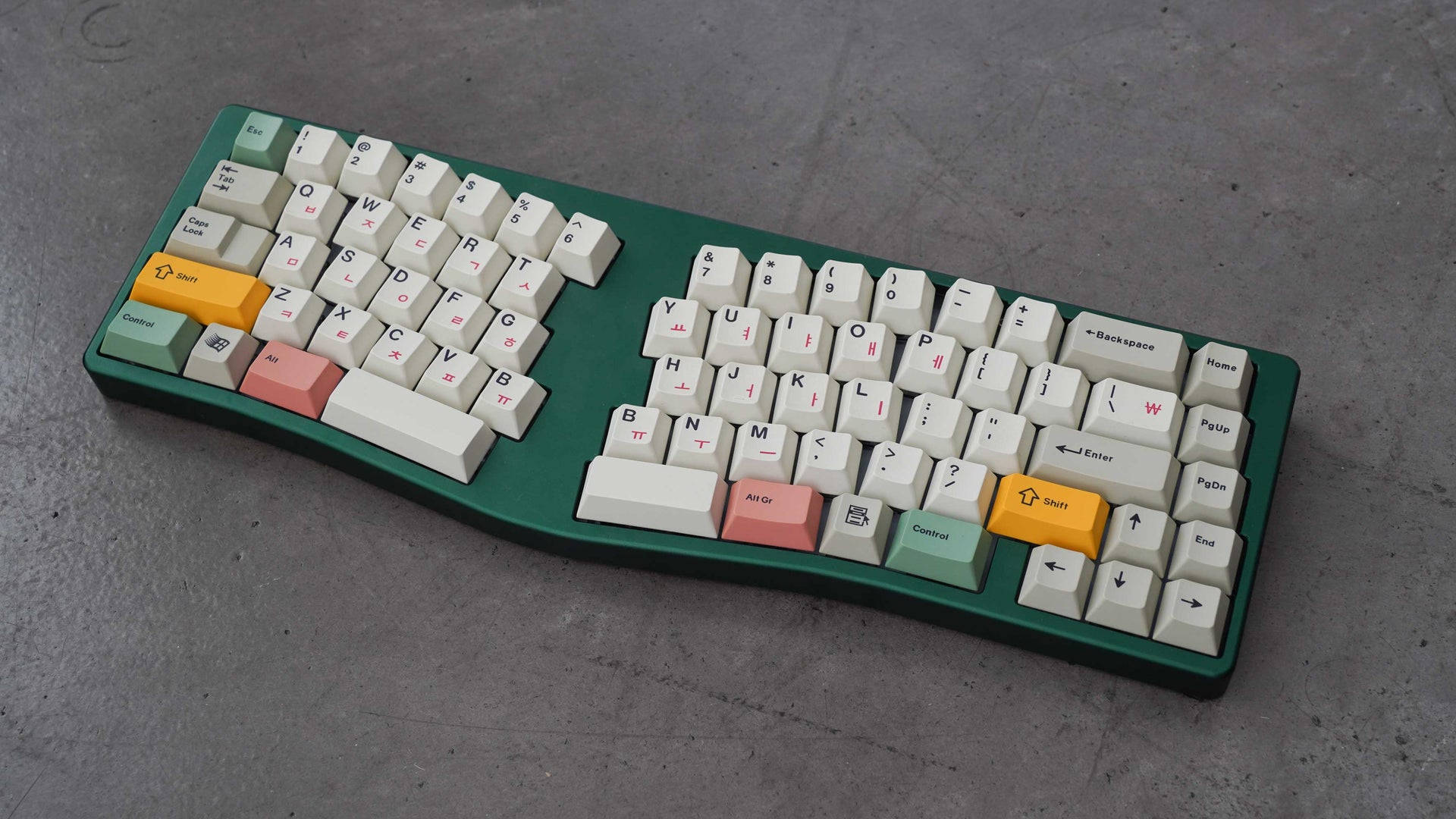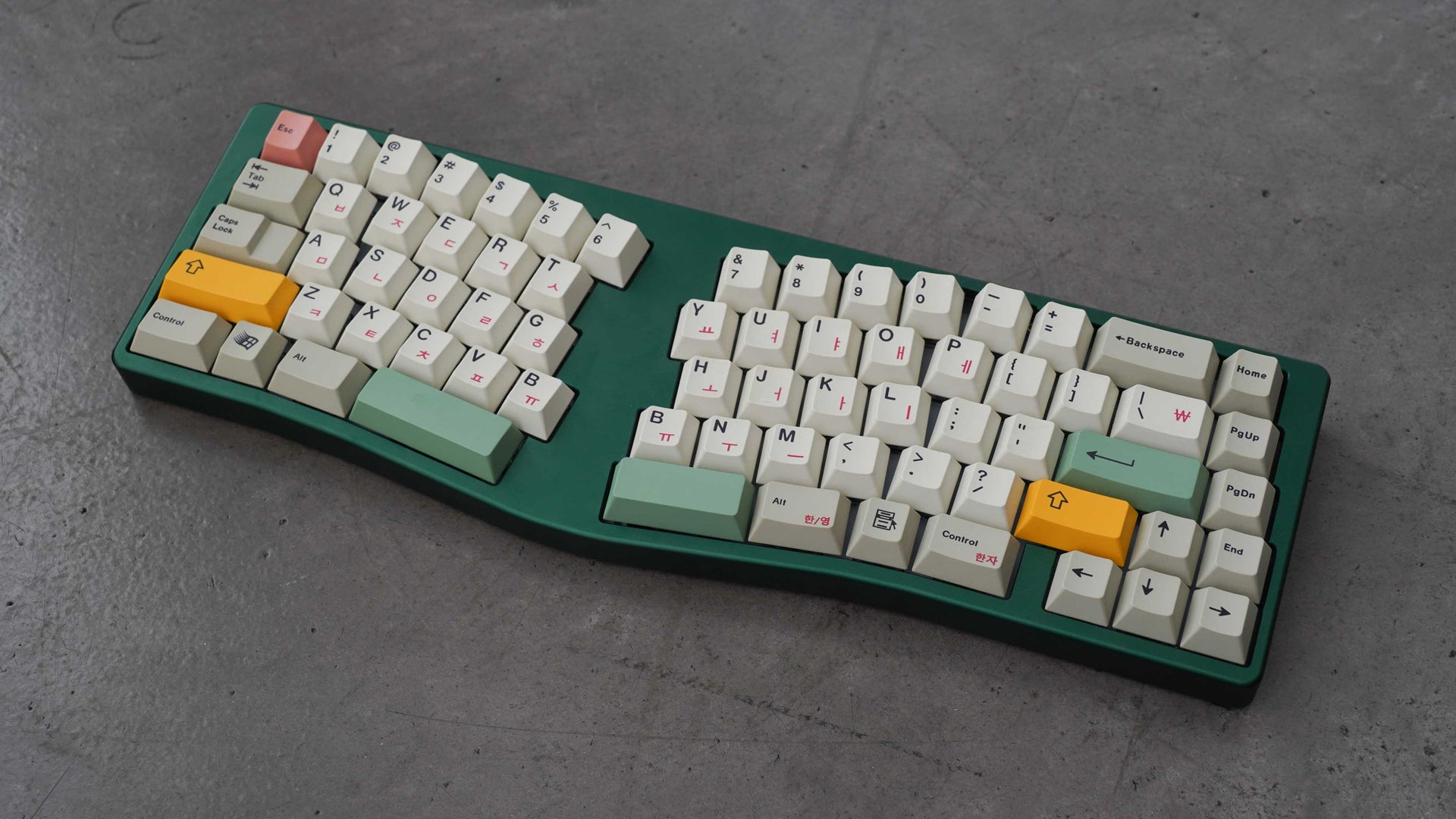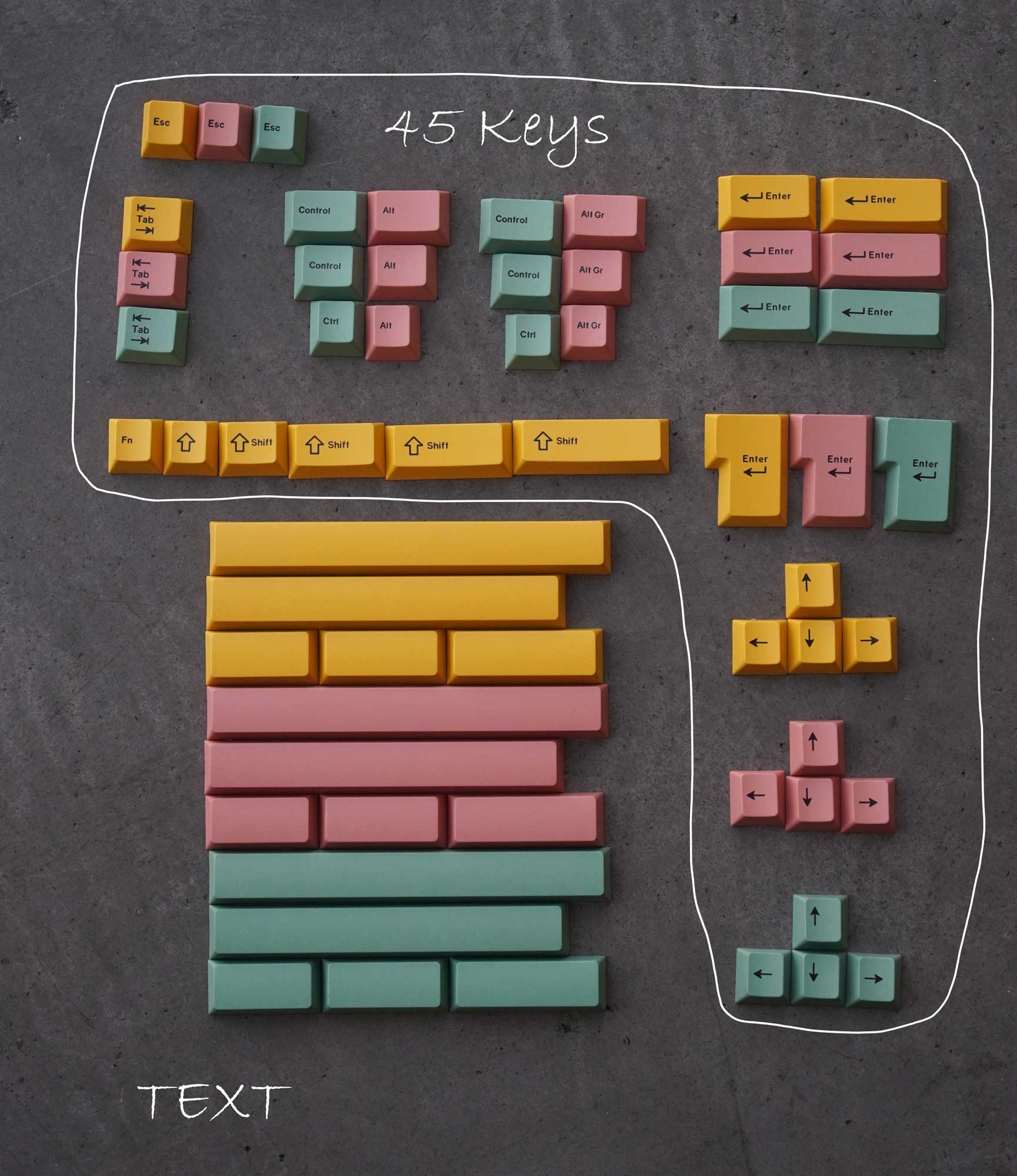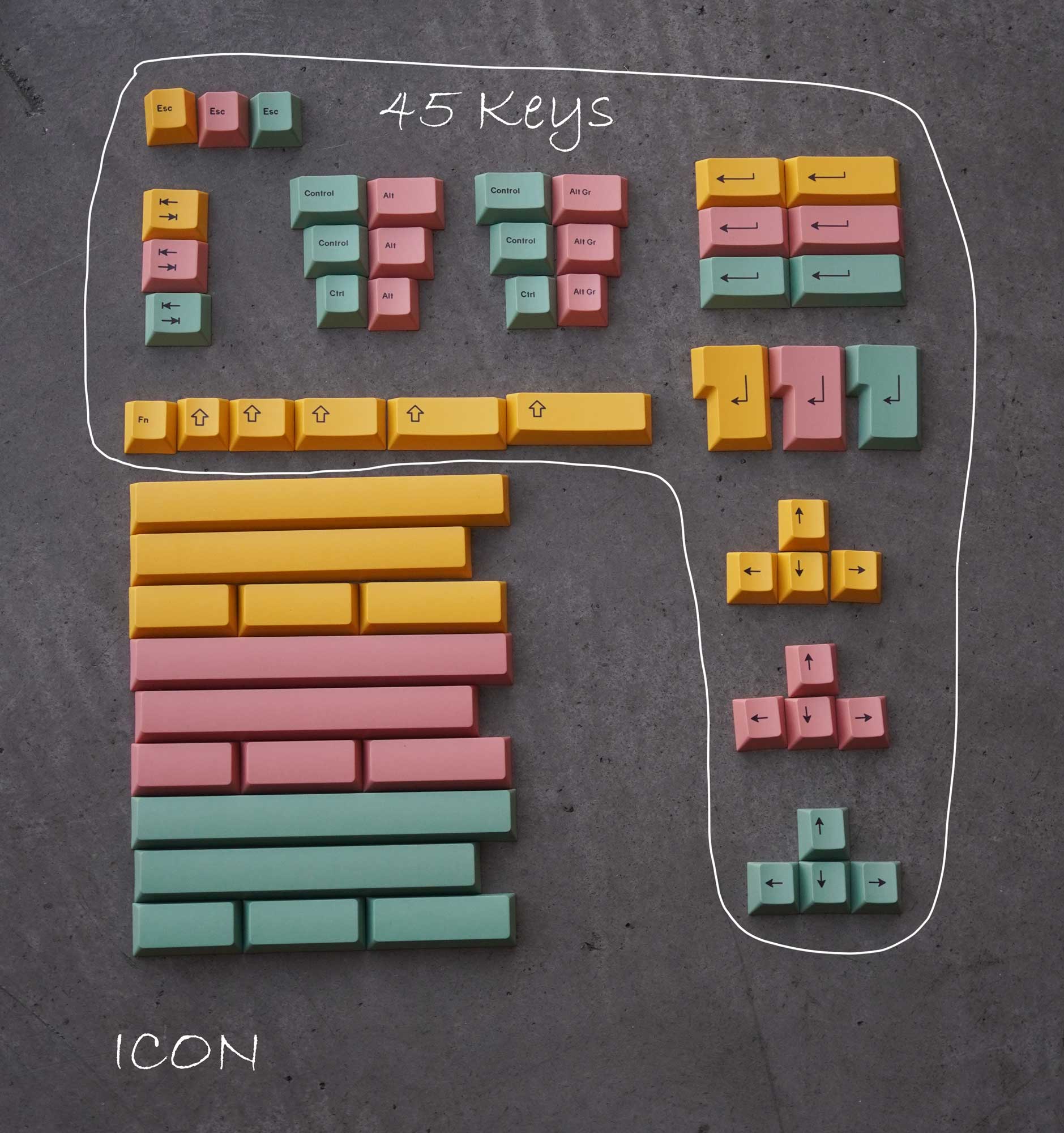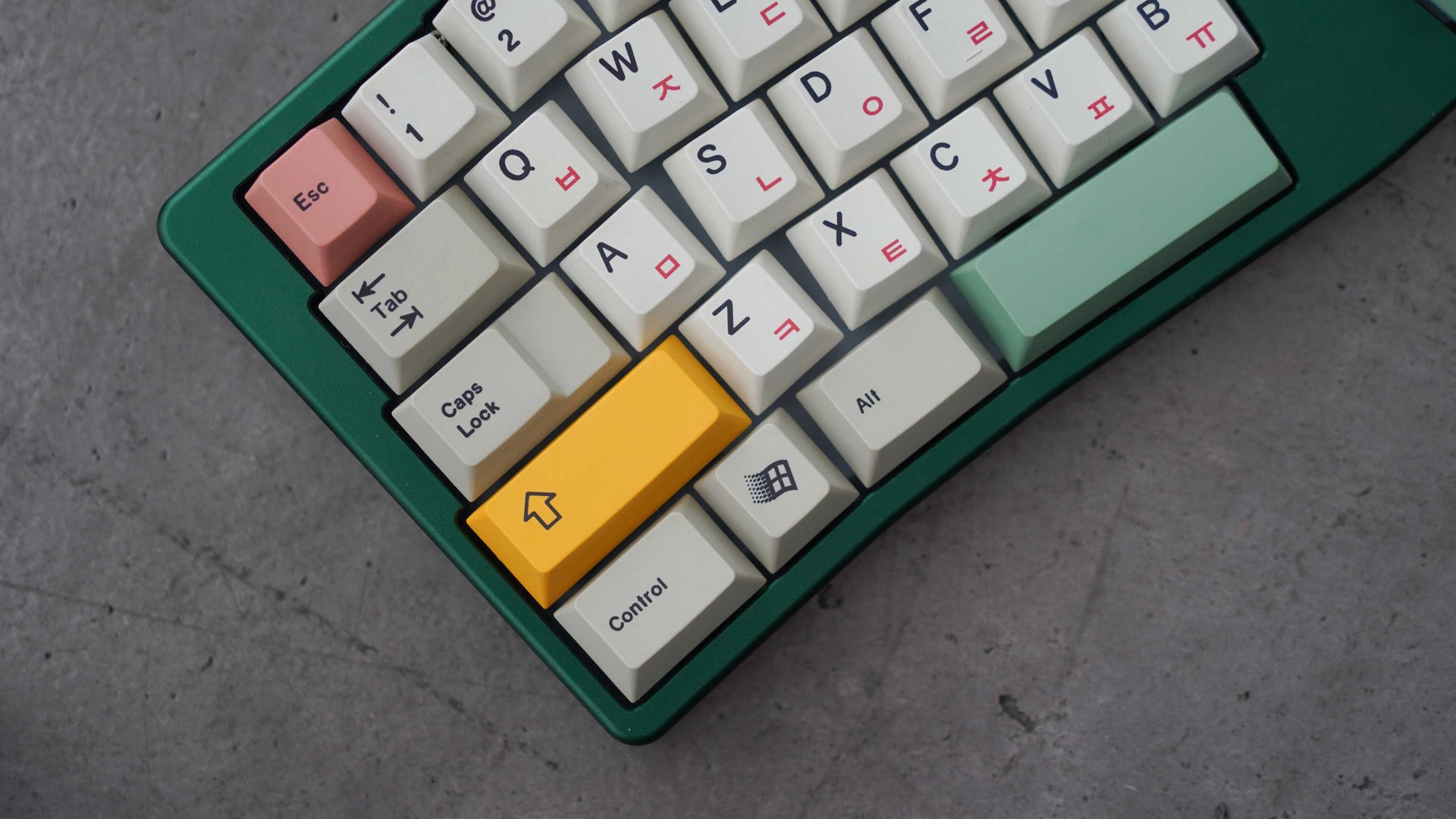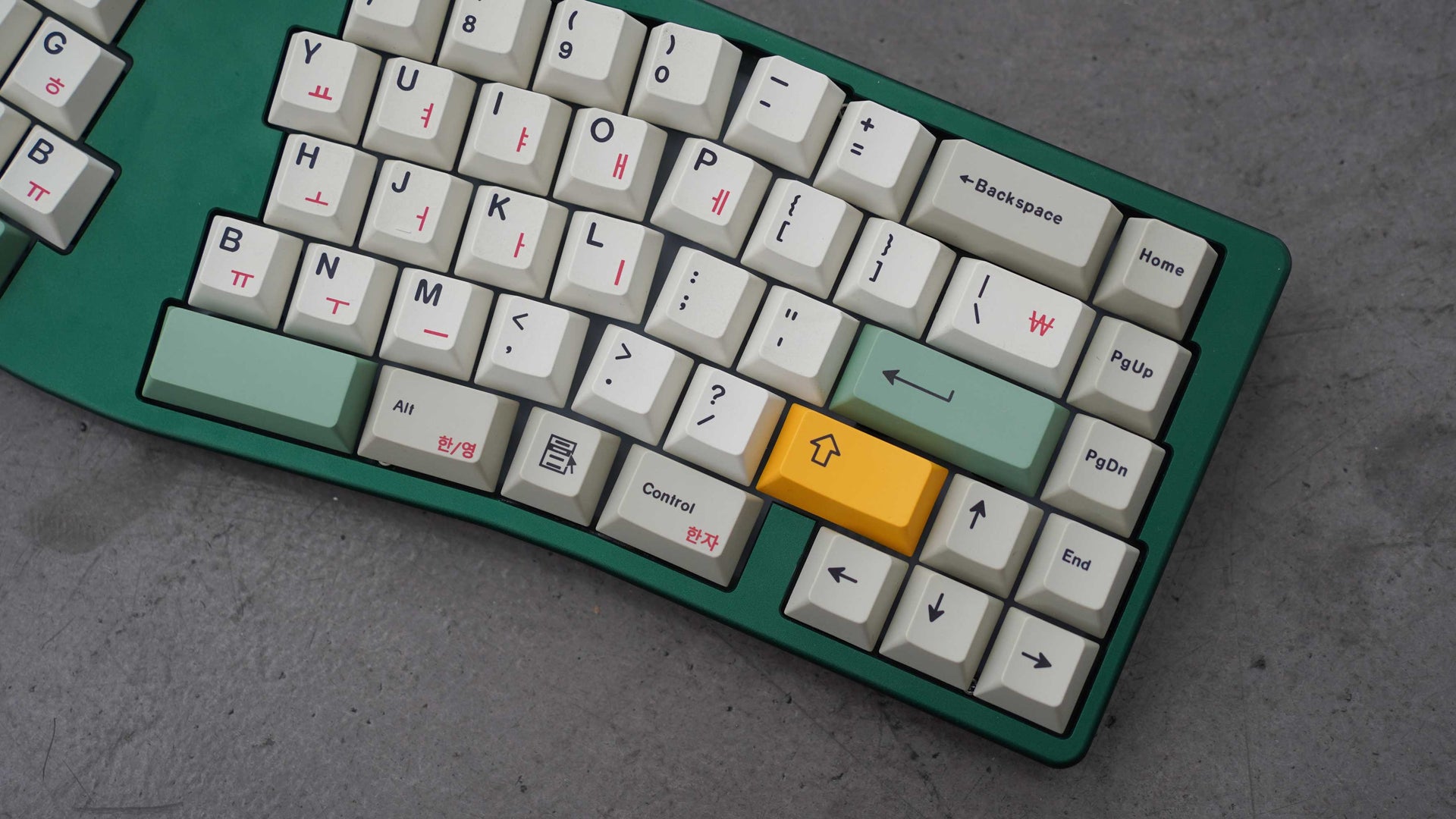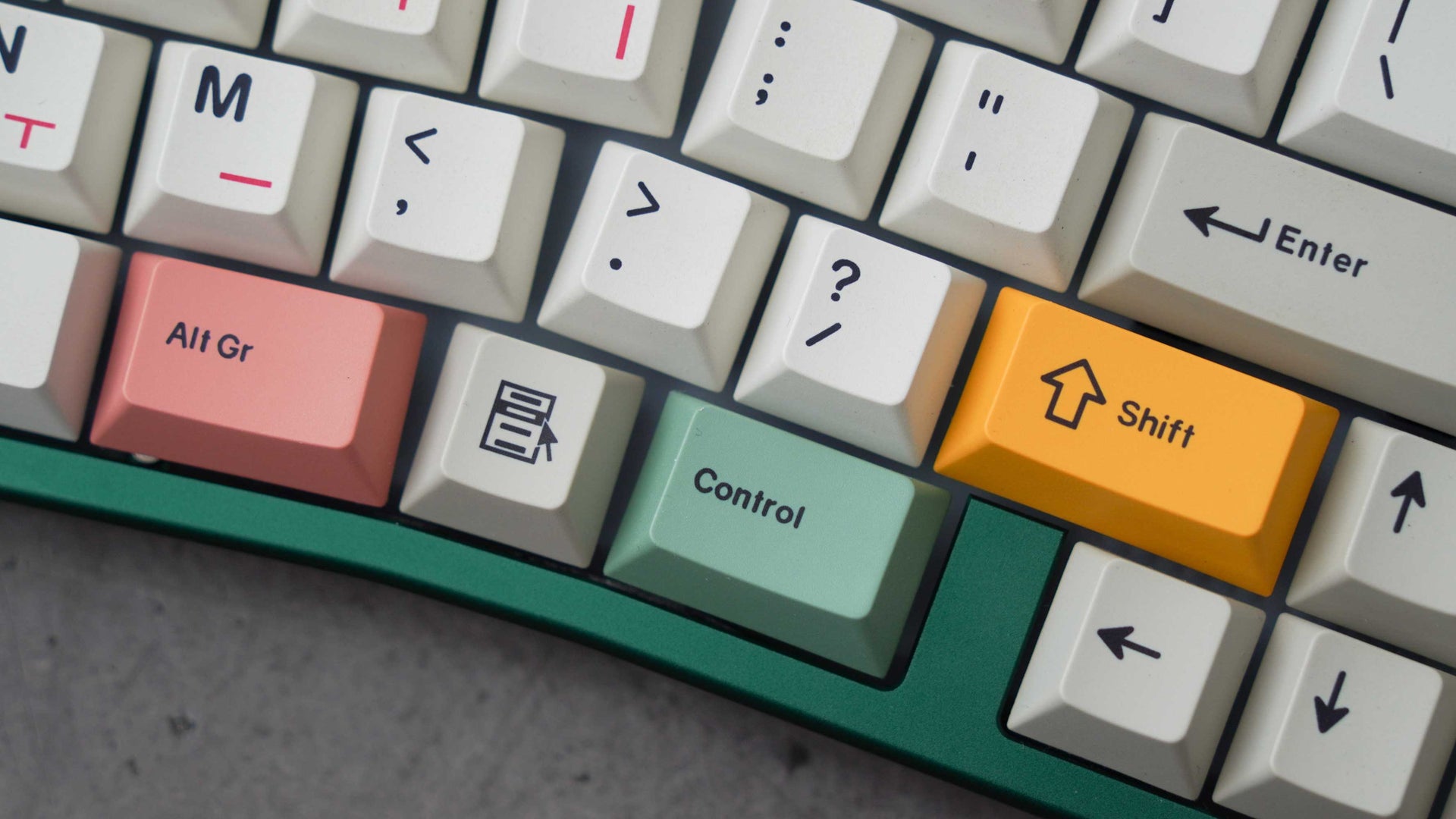 21KB Mint9009 Addon Keycap Set
45/60 colored keys.
Dye-subbed PBT plastic (1.6 mm thick).

Cherry profile.
Compatible with Cherry MX switches and MX-style clones.
V3.0 mold.
Keycaps only; Keyboard not included.
Spacebar Size: 2U, 225U, 275U, 625U, 7U.
Shift Keys Size: 1U, 125U, 175U, 225U, 275U.
Enter Keys Size: 175U, 225U.
45 Keys = No spacebars
60 Keys = With spacebars


175 Shift's stem is different, but it does not affect how it will look on keyboards. Click for picture

Looking for Spacebars only? Check it out HERE
In-stock keycap sets are ready to ship within 3-5 business days.
Great Colours
The photo samples and the real colour is the same. The spacebars are straight. The sound is algo good. 100% recomendable
Very good quality!
Colors and material of these keycap addons are very good! Especially the spacebars are perfectly straight. And they match the 21kb keycaps very well. Definitely a recommendation!
Very nice
Can't say anything bad, spacebars are very straight and the colours are spot on :)
Great addition
Awesome! Really great quality and colors. The only thing I can't quite understand is why we only get 1.25U Tab keys instead of the standard sized 1.5U Tab.
Love the mint add on set!
The color is so nice! I'm a sucker for pastel colors. So they look very nice in my keyboard!