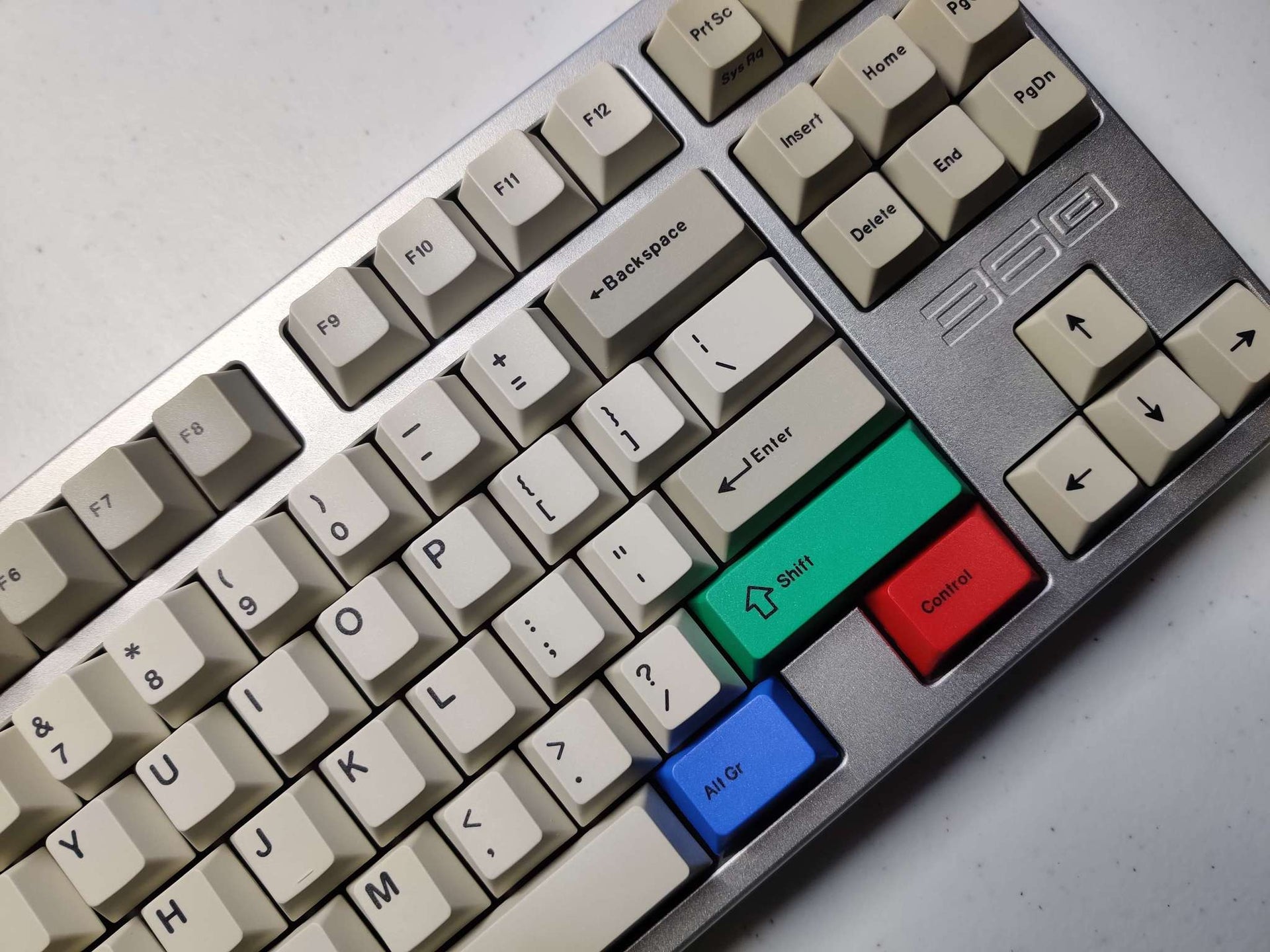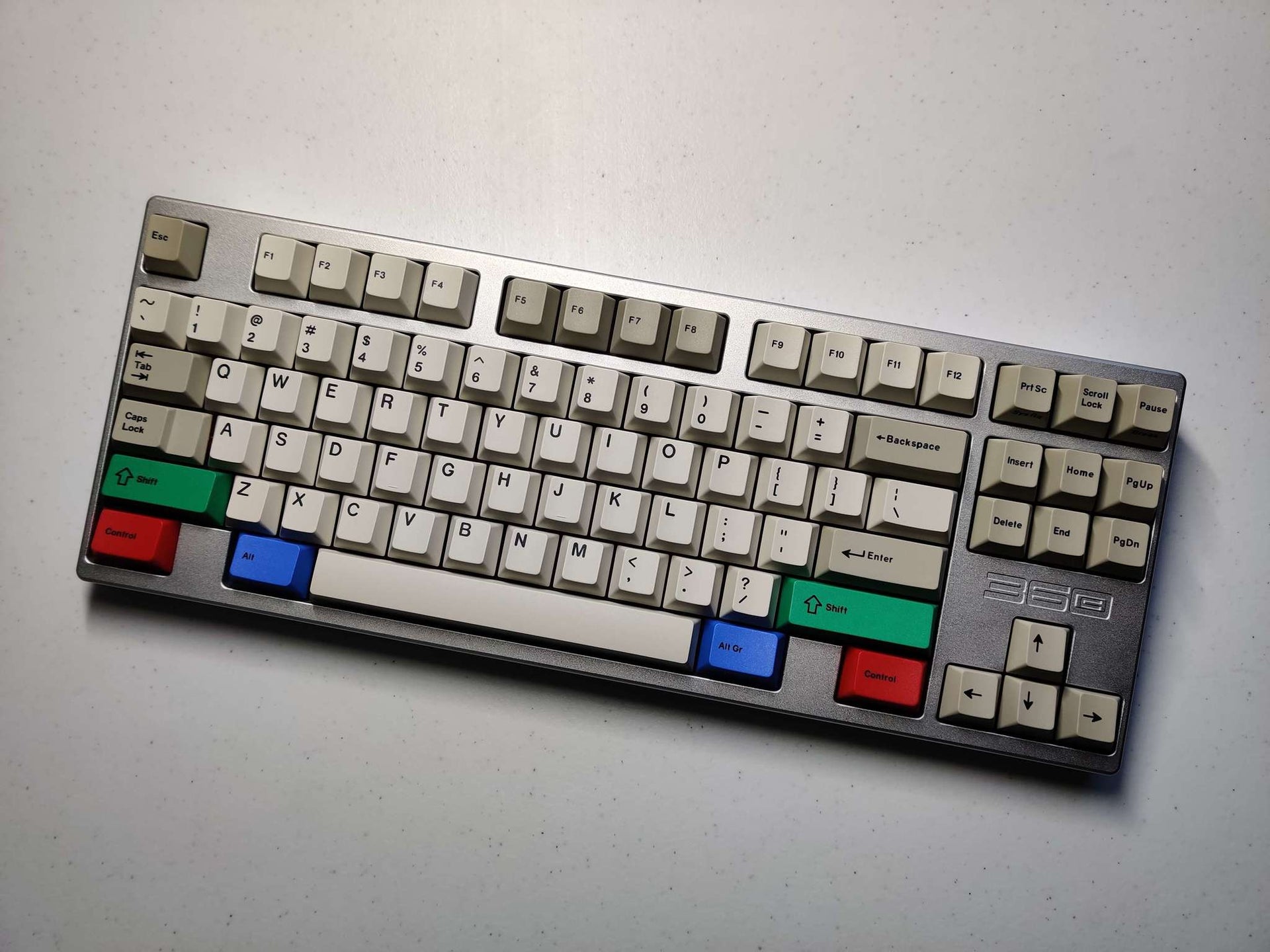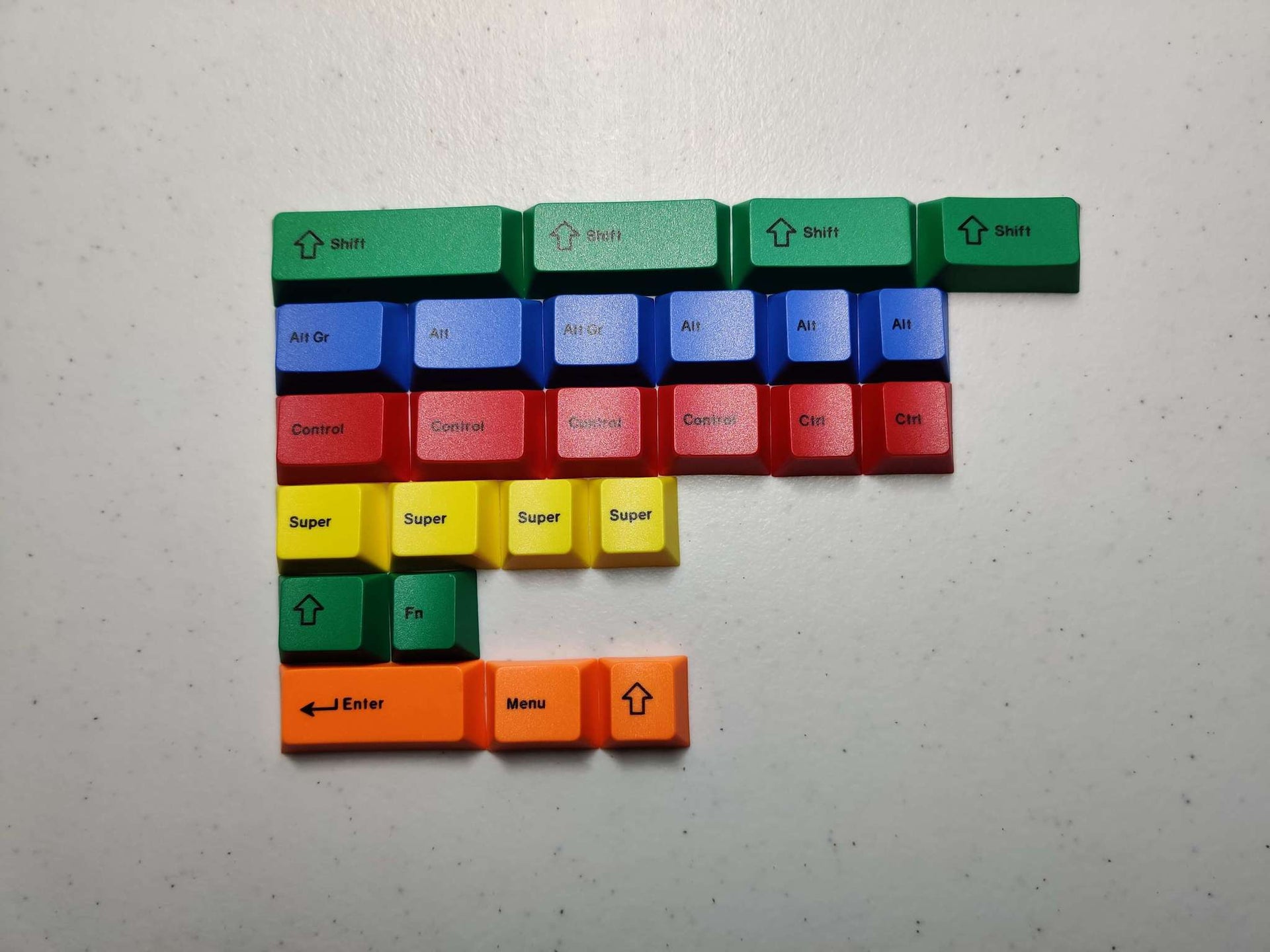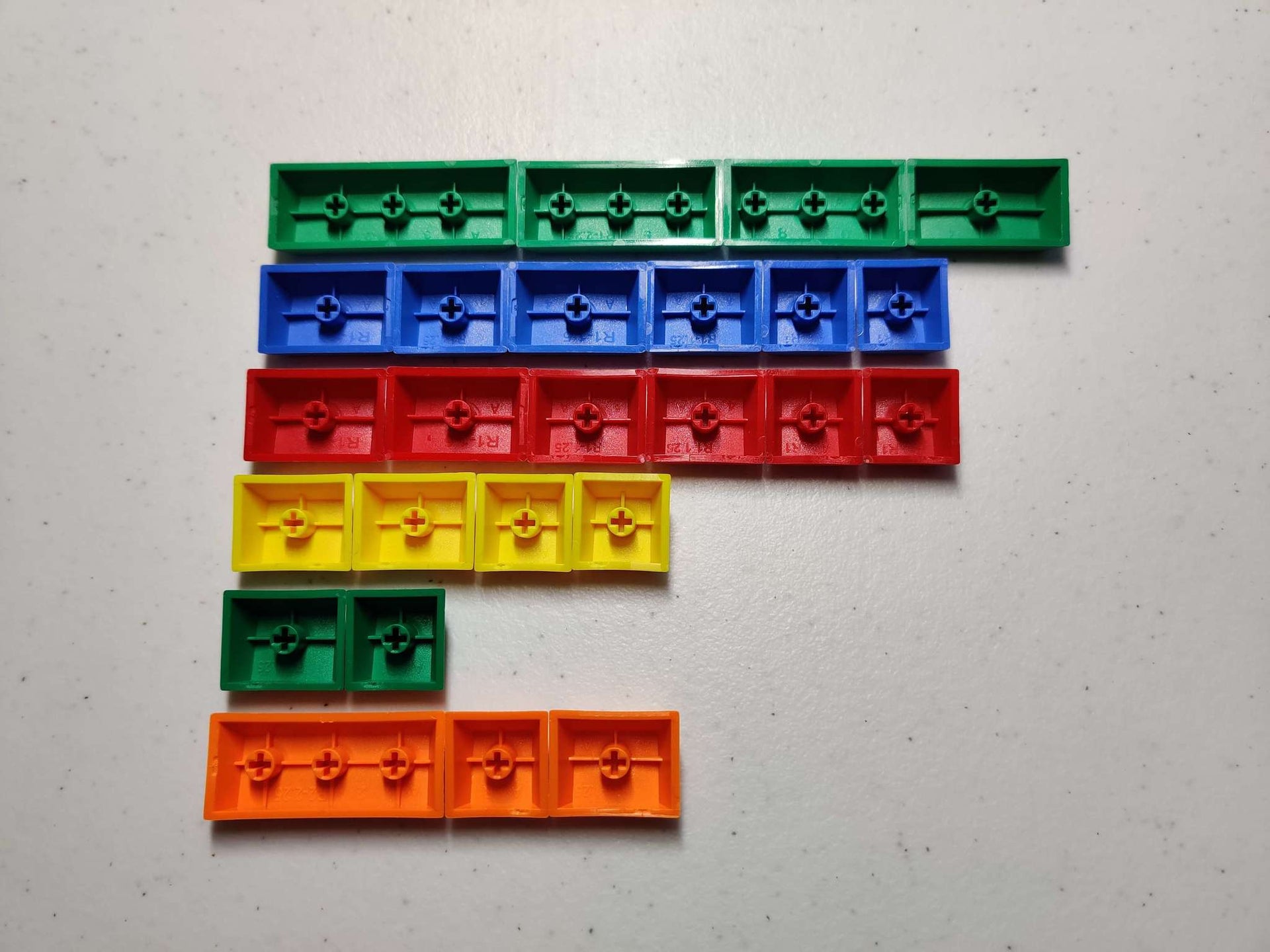 21KB RGBY Keycaps
- Red, Green, Blue addon keycaps take your keyboards to next level.


Dye-subbed PBT plastic (1.5 mm thick).
Cherry profile.
Compatible with Cherry MX switches and MX-style clones.
Keycaps only; Keyboard not included.


30 keys = 25 keys shown on the pictures + 5 x ESC keys;
25 keys = No ESC keys;


These RGBY keycaps are thinner and made from different molding and material. They DO NOT use the same material and molding as v2.0 or v3.0.


Save on shipping with other items.


5/5
The modifier is the best I've seen. A real throwback to the IBM RBG modifiers from way back! The PTB caps are really solid, sounds great and have a very clear and durable print. Love this to give my mx-brown switches that IBM look!
5 stars from me
Great value and compatibility
The inclusion of the rare 2u shift adds coverage for some Cherry boards or uniformed stagger layouts.