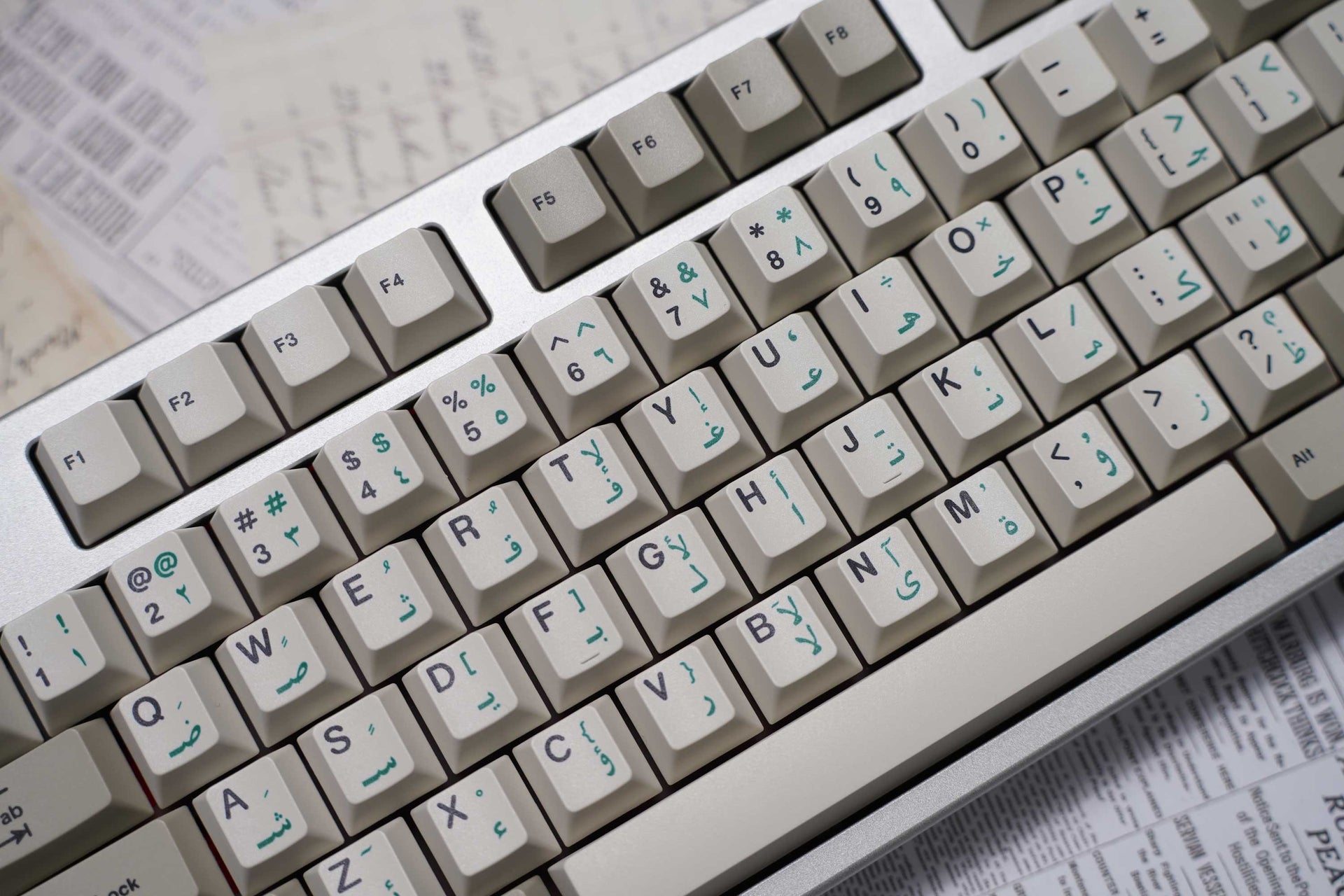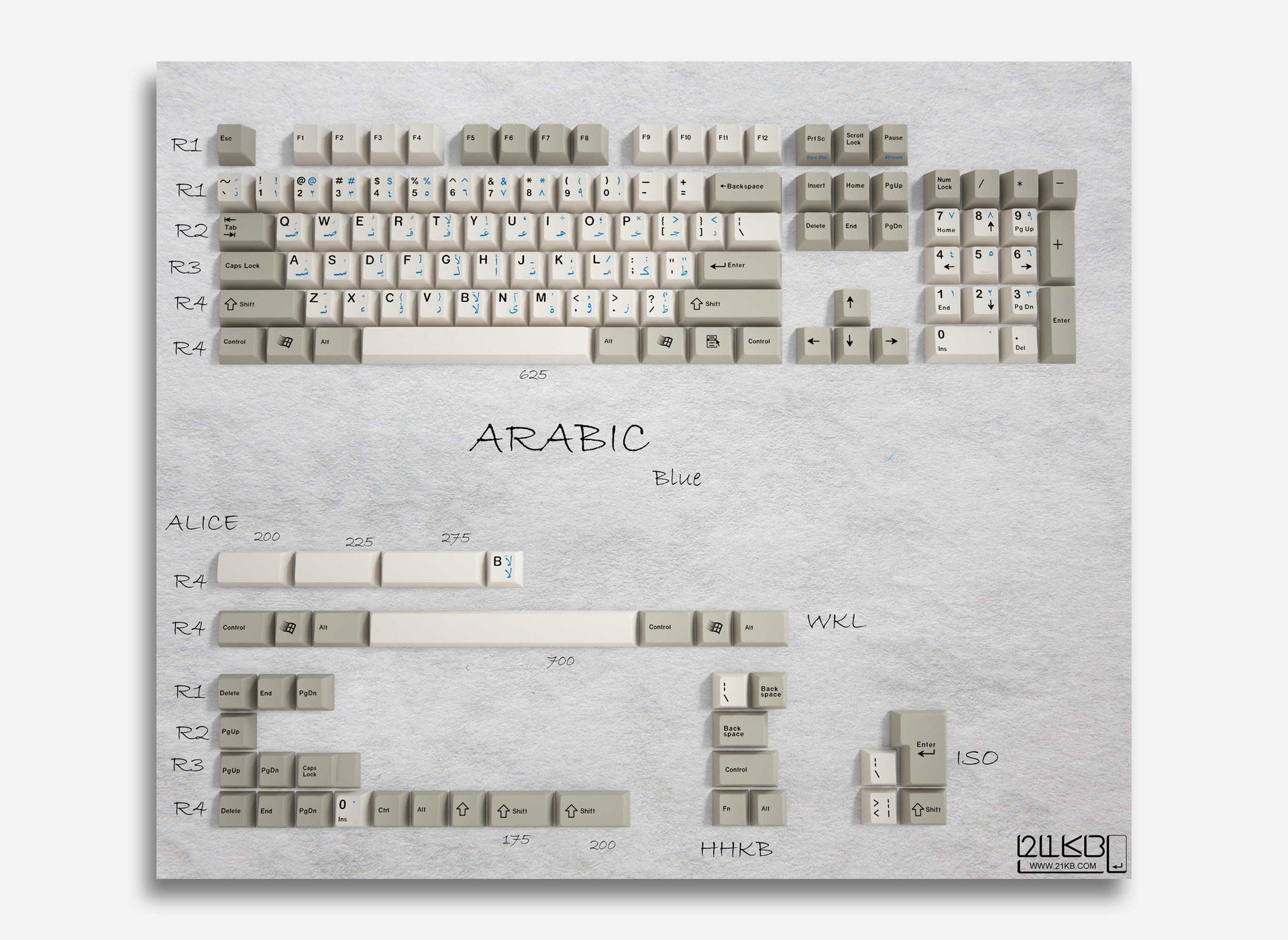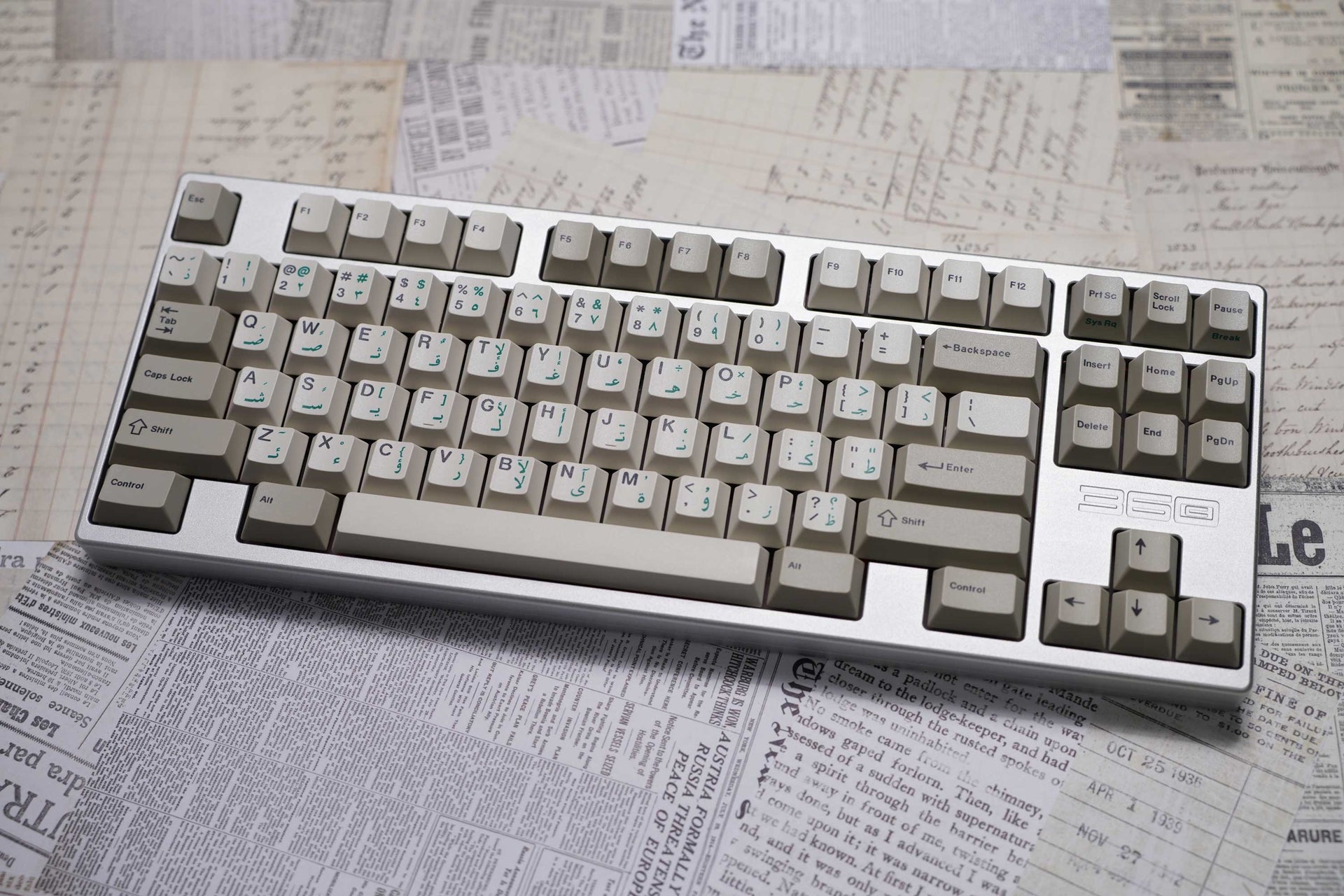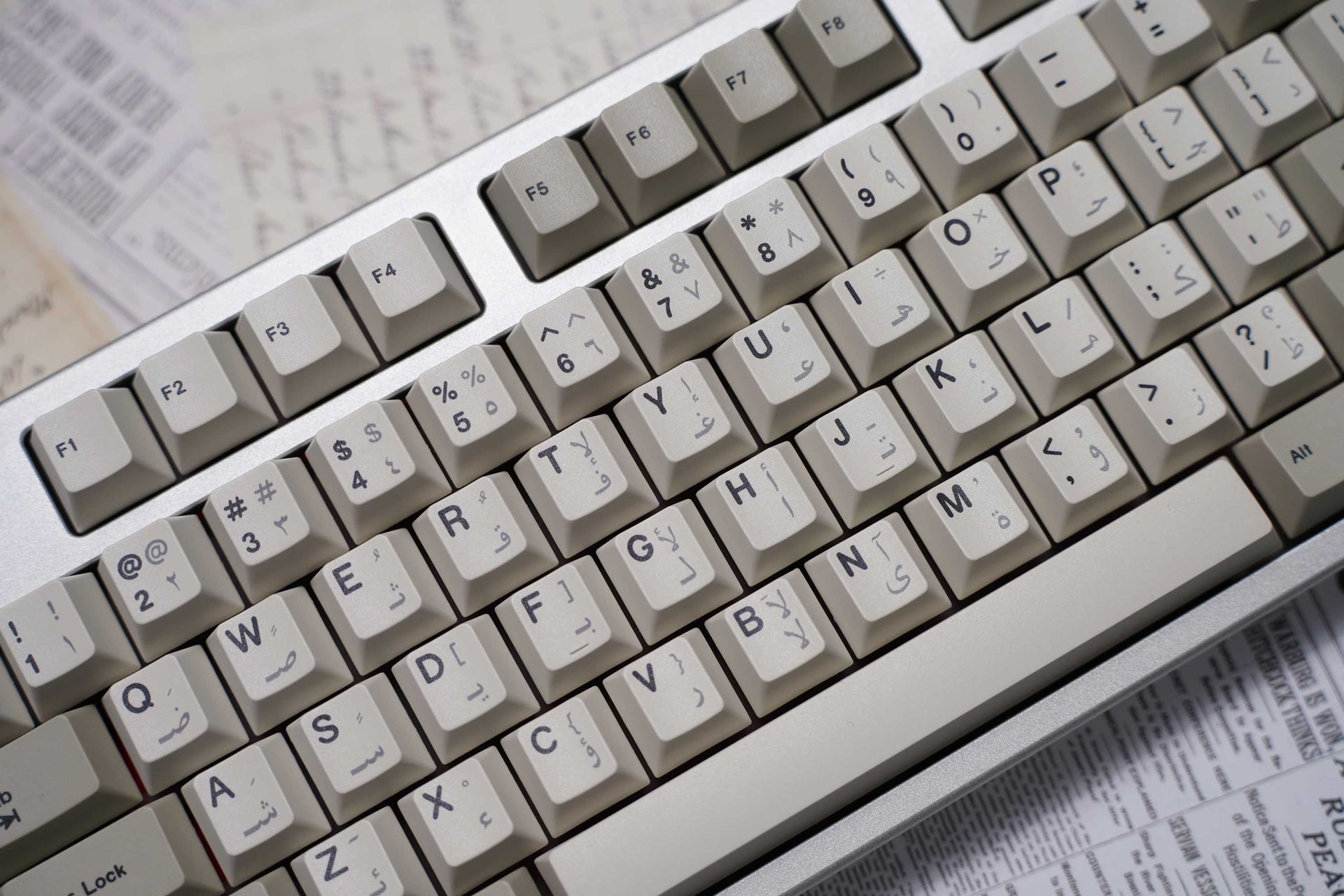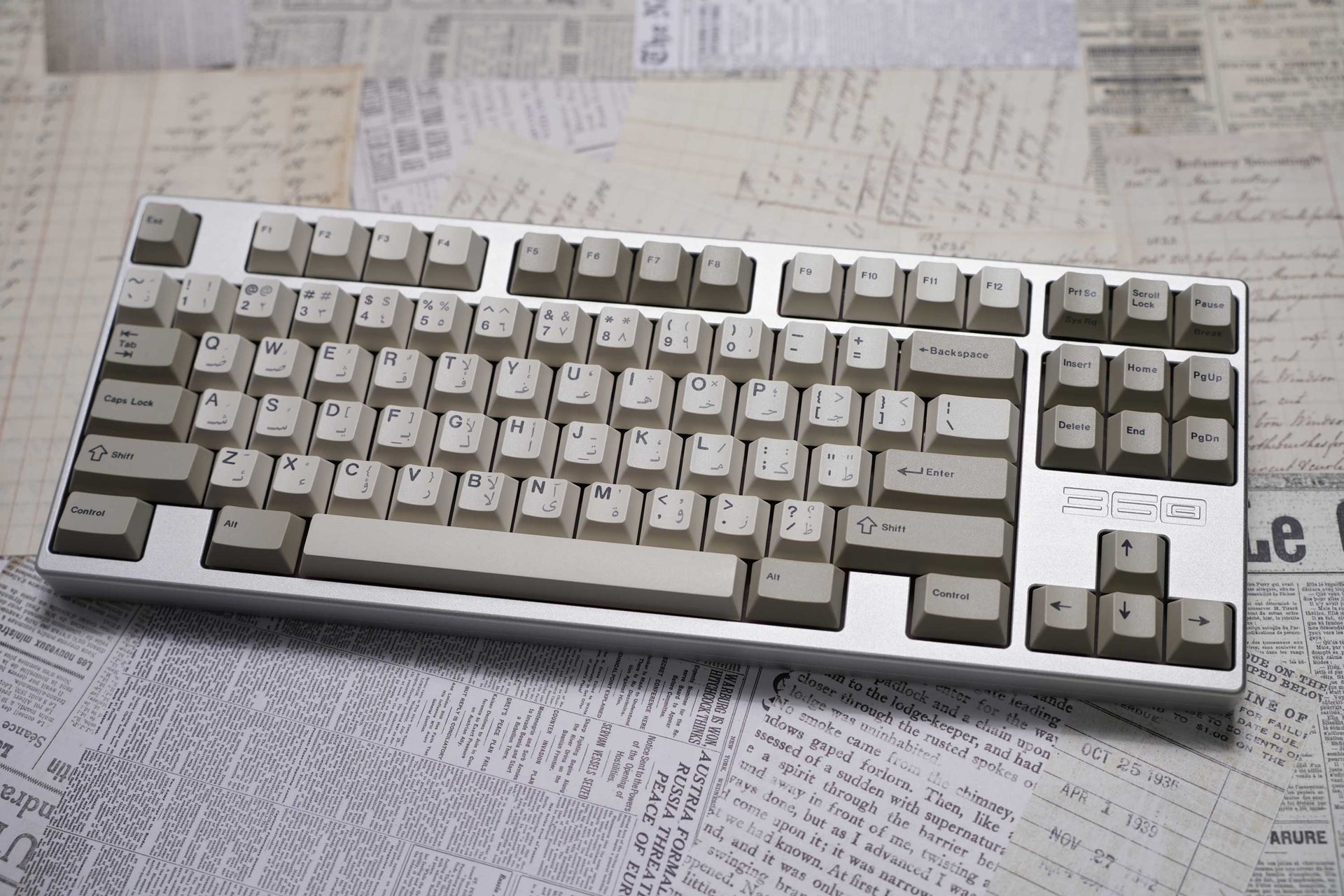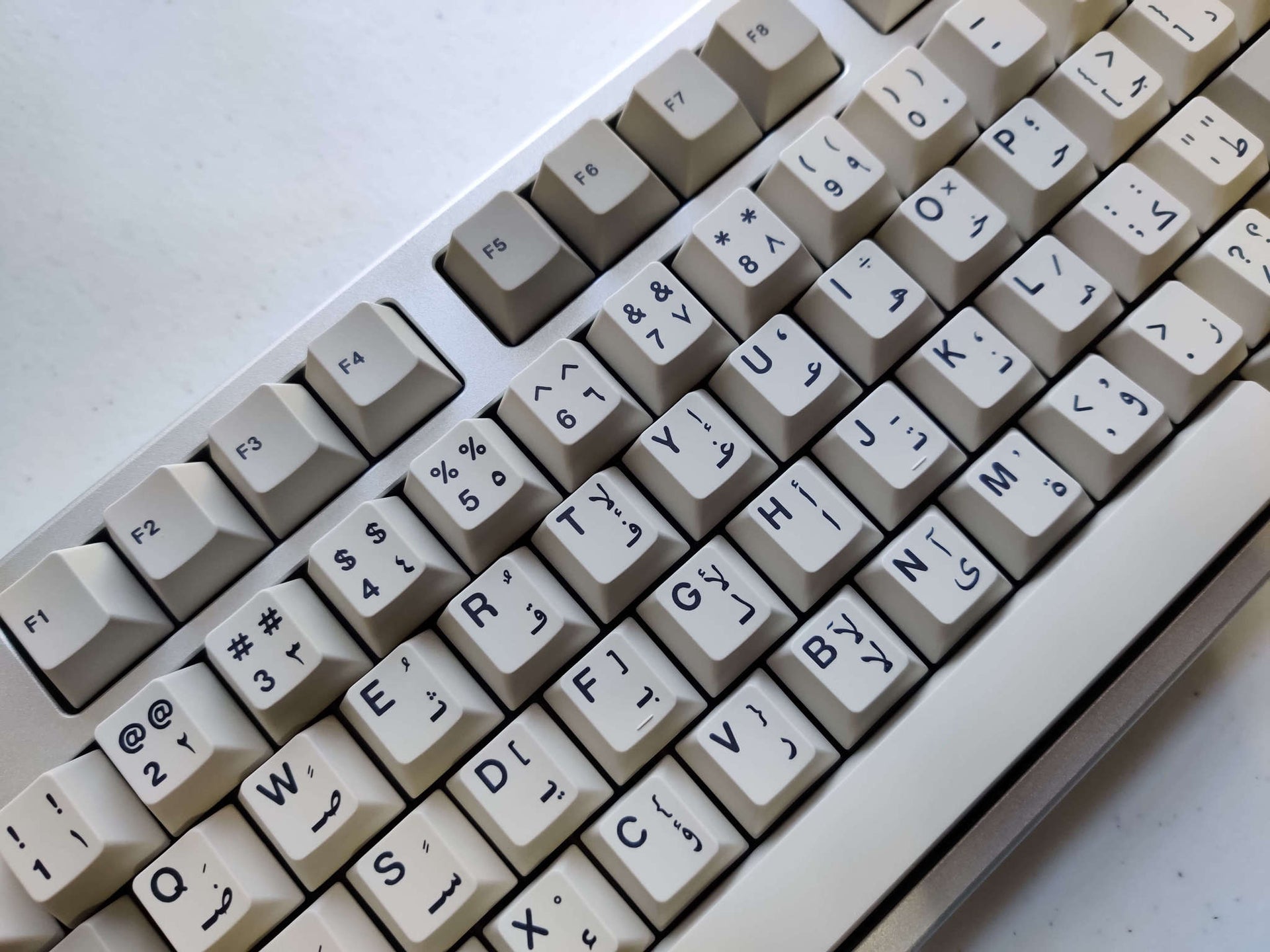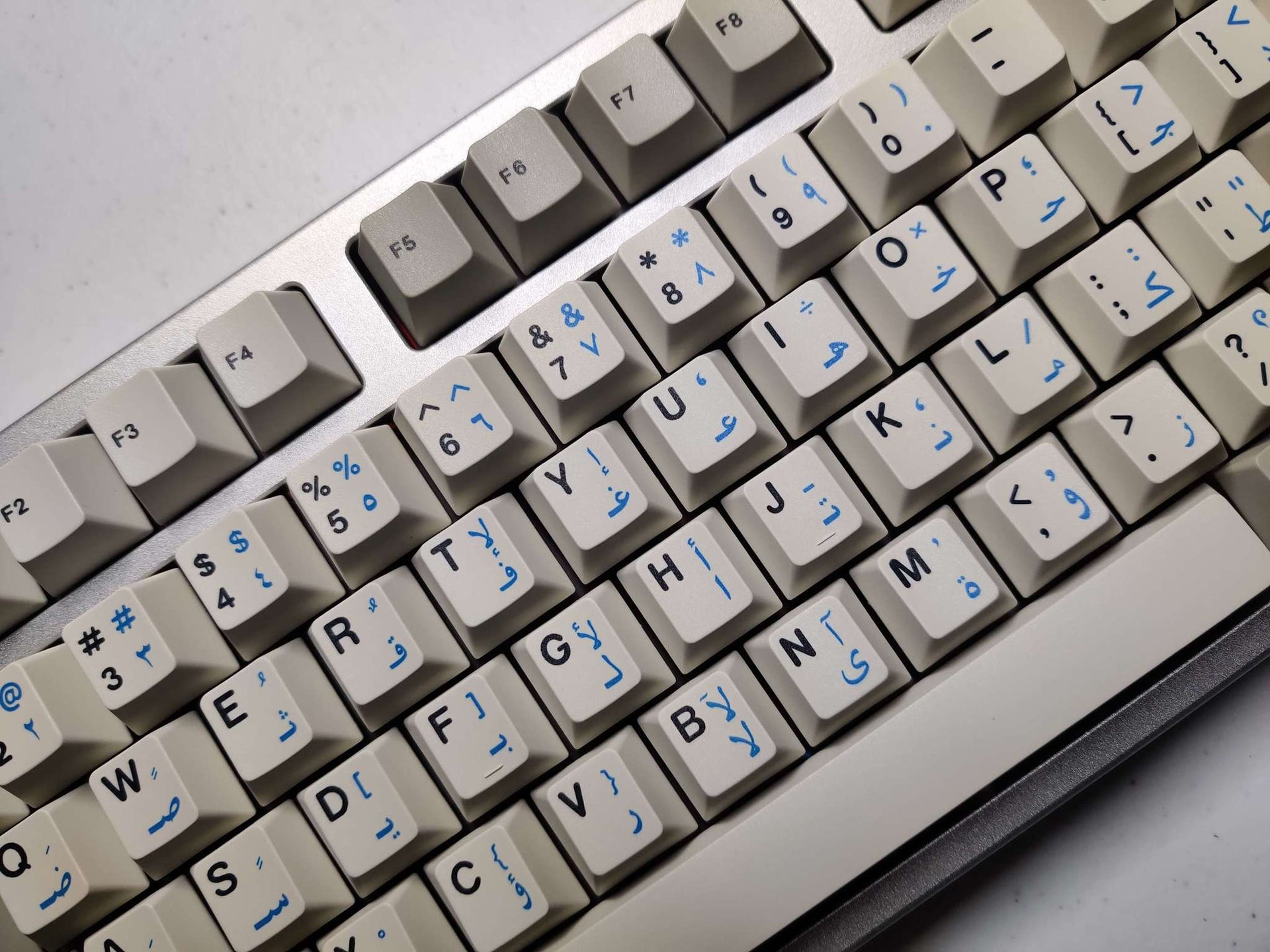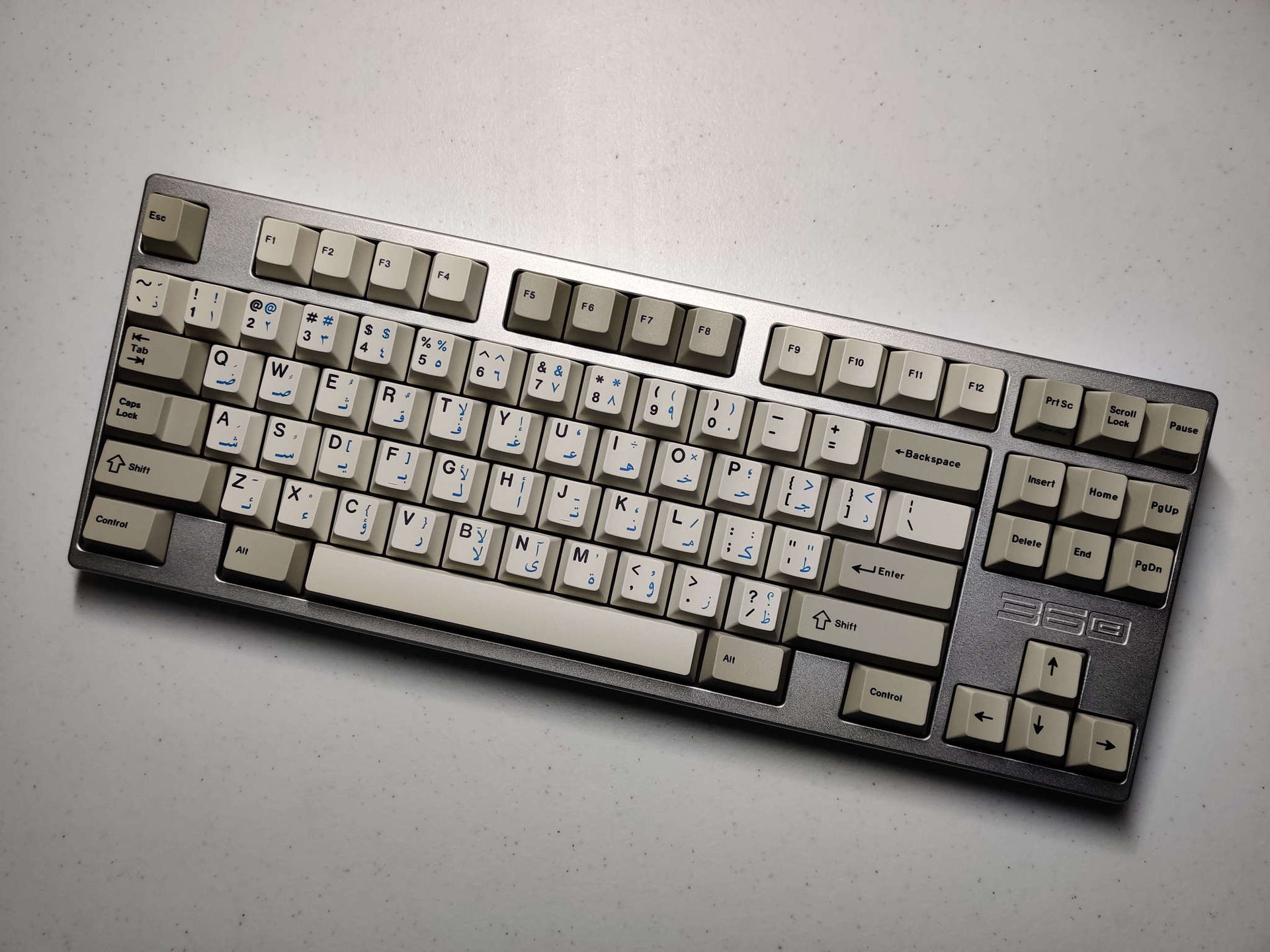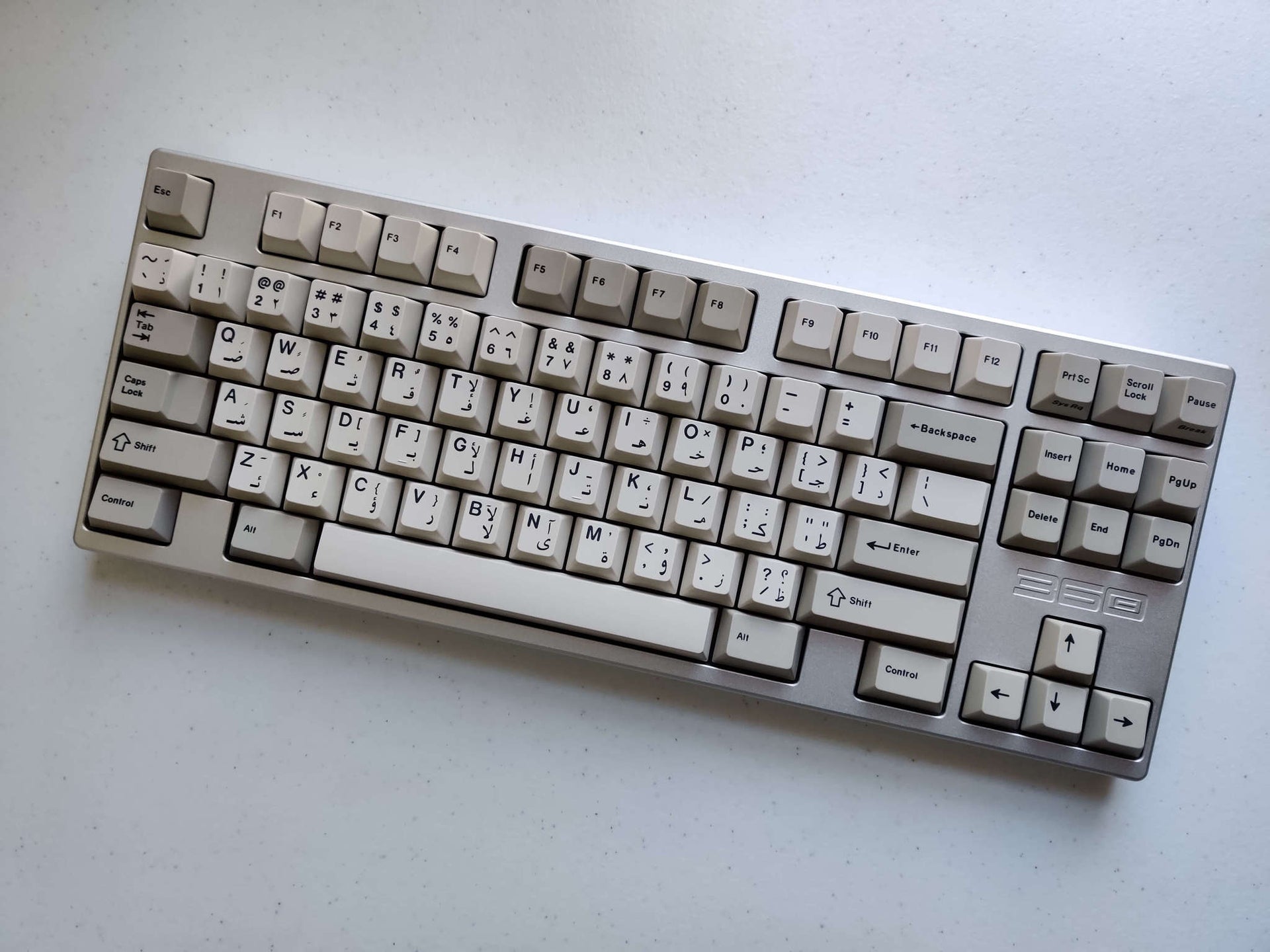 21KB Arabic Classic Retro Beige Keycap Set
21KB Arabic Classic Retro Beige Keycap Set
- Featuring Arabic sublegends. A set of retro style keycaps available in a variety of colors. Universal compatibility for most keyboard layouts.


Dye-subbed PBT plastic (1.6 mm thick).
Cherry profile.
Compatible with Cherry MX switches and MX-style clones.
V3.0 mold.
Keycaps only; Keyboard not included.


In-stock keycap sets are ready to ship within 3-5 business days.
Sold Out? You can customize and pre-order keycap sets HERE.


Disclaimer:
Please note that sub-legends of final products (21KB Arabic Classic Retro Beige Keycap Set) may differ slightly in color. We will do our best to ensure that colors stay consistent and stable.
Great quality and print
These are fairly thick, with a great texture and good printing. While a little pricey, I think they are worth it especially for being one of the few vendors offering good quality key caps with 2nd language subscripts.
Mostly amazing
The legending, thickness, consistency, etc. would but exceptional at any price point, but are truly incredible with how affordable these keycaps are. Unfortunately, the 7 on my numpad appears to be the wrong profile.
Sorry about that. Replacement key has been shipped.
Perfect keycaps
Using this for a TKL was perfect. High quality keycaps with high quality legends, thick materials and a retro colorway that is very nostalgic and looks great paired with a variety of keyboards. Price is good as well, as people often go for CRP (who also manufactures retro-inspired colorways) and pricing of those sets have inflated to the point that they are not worth buying.