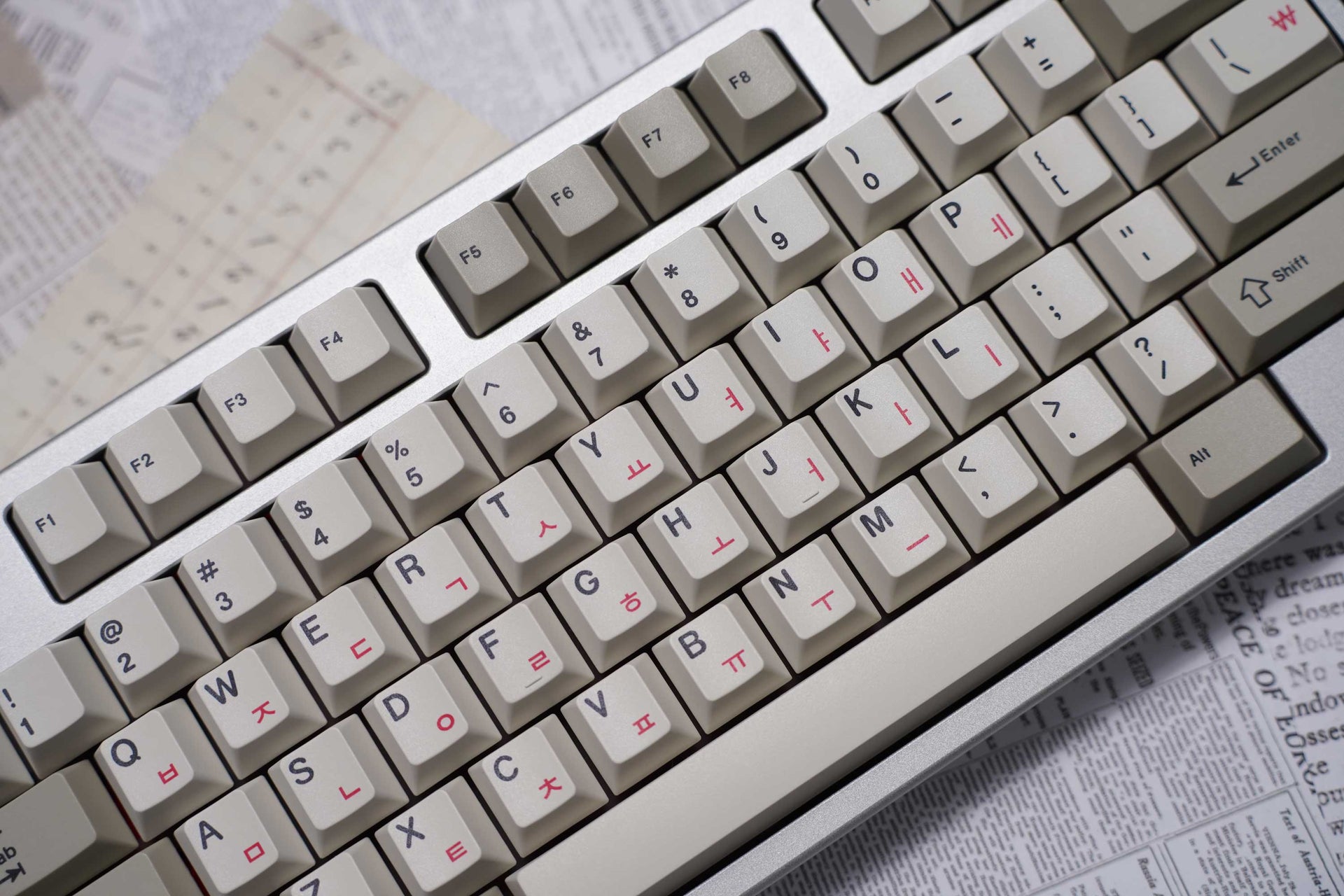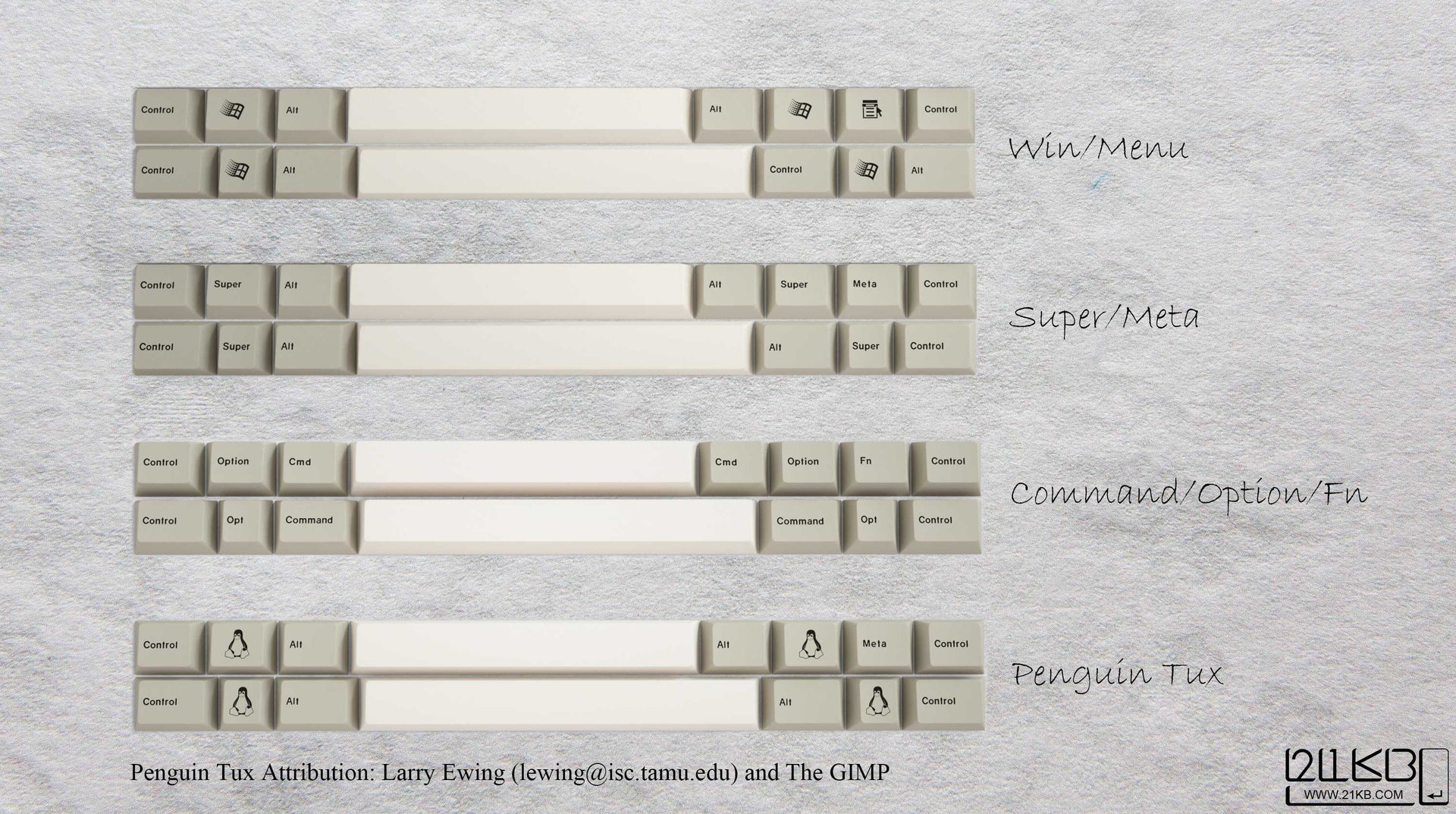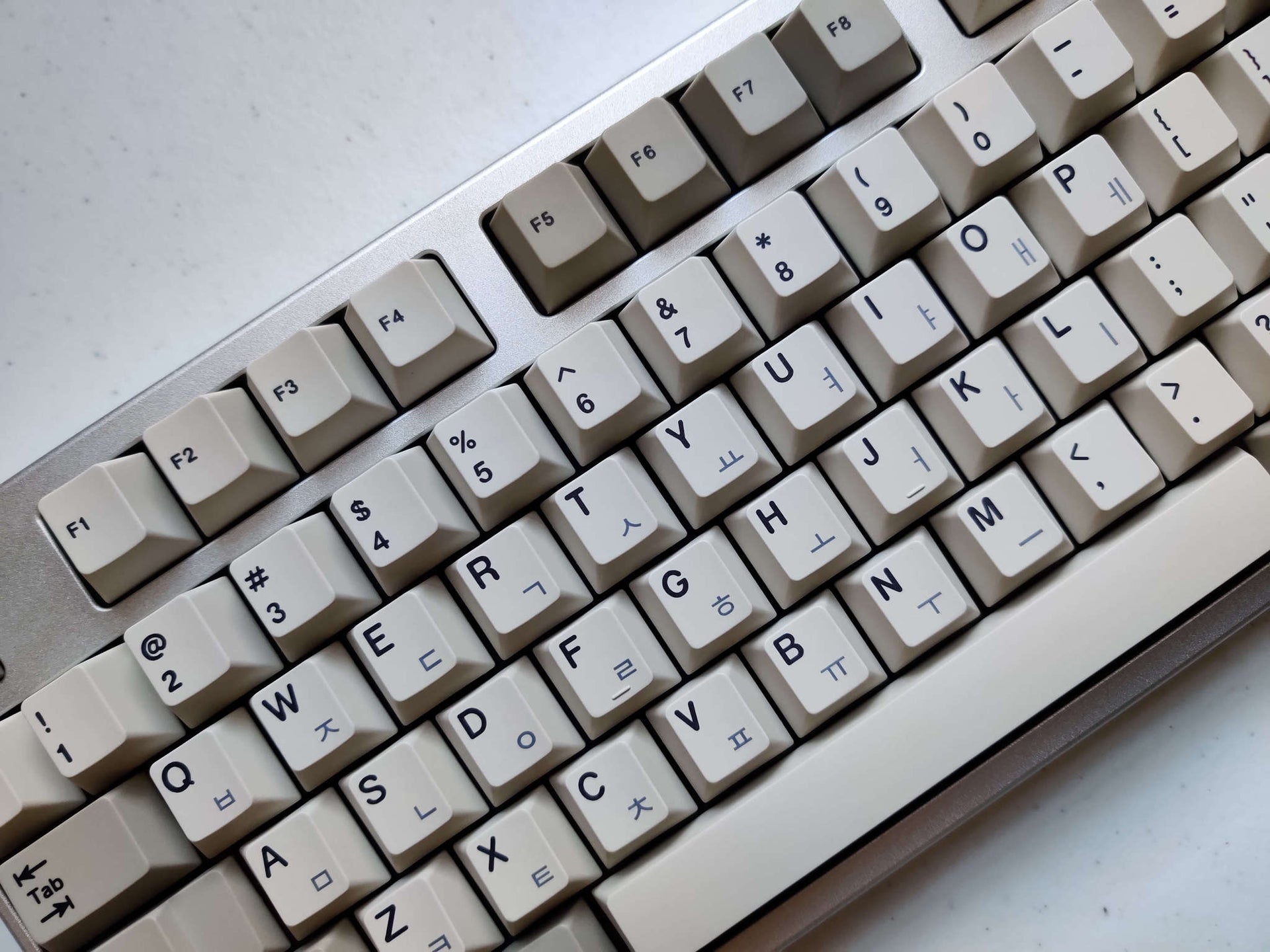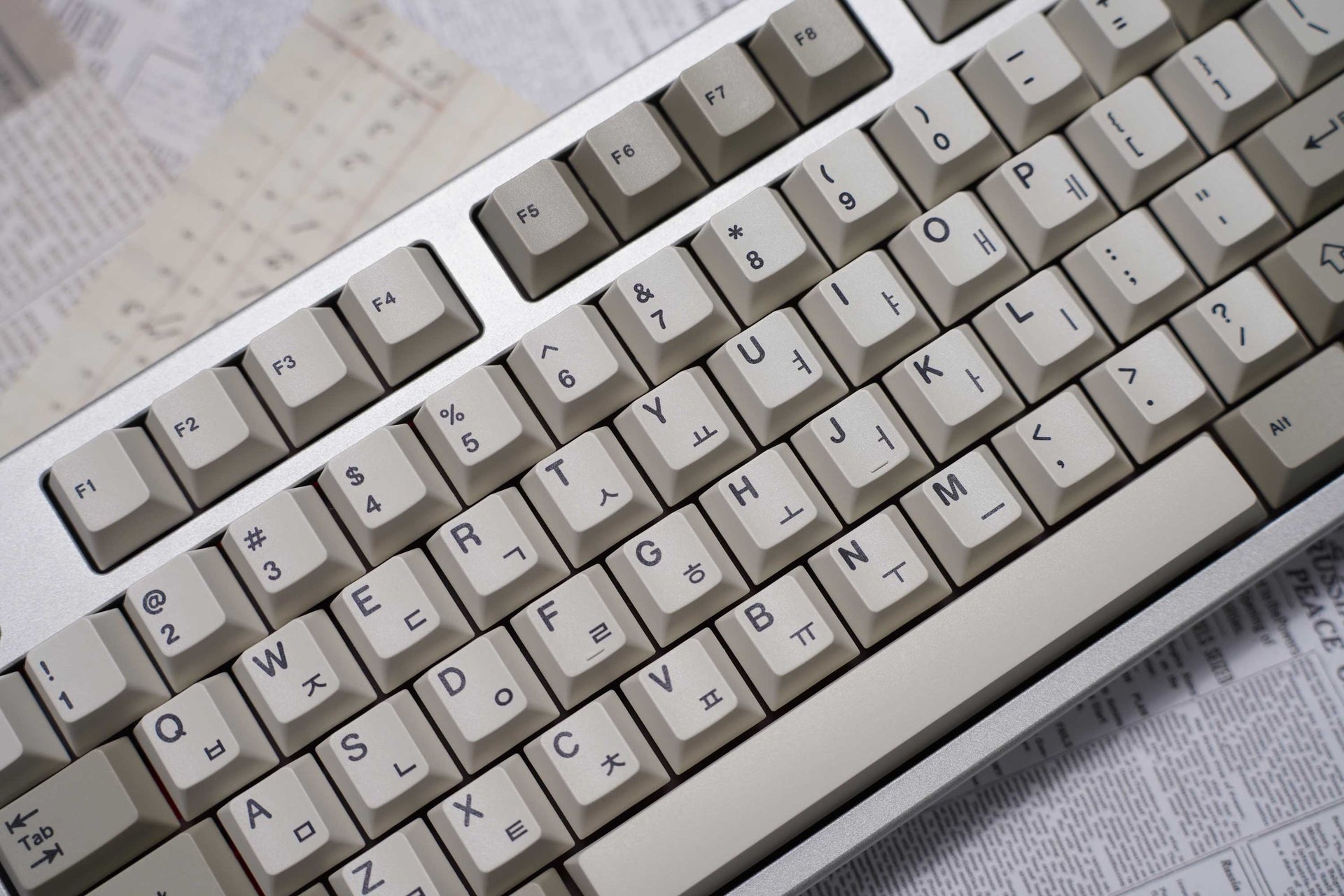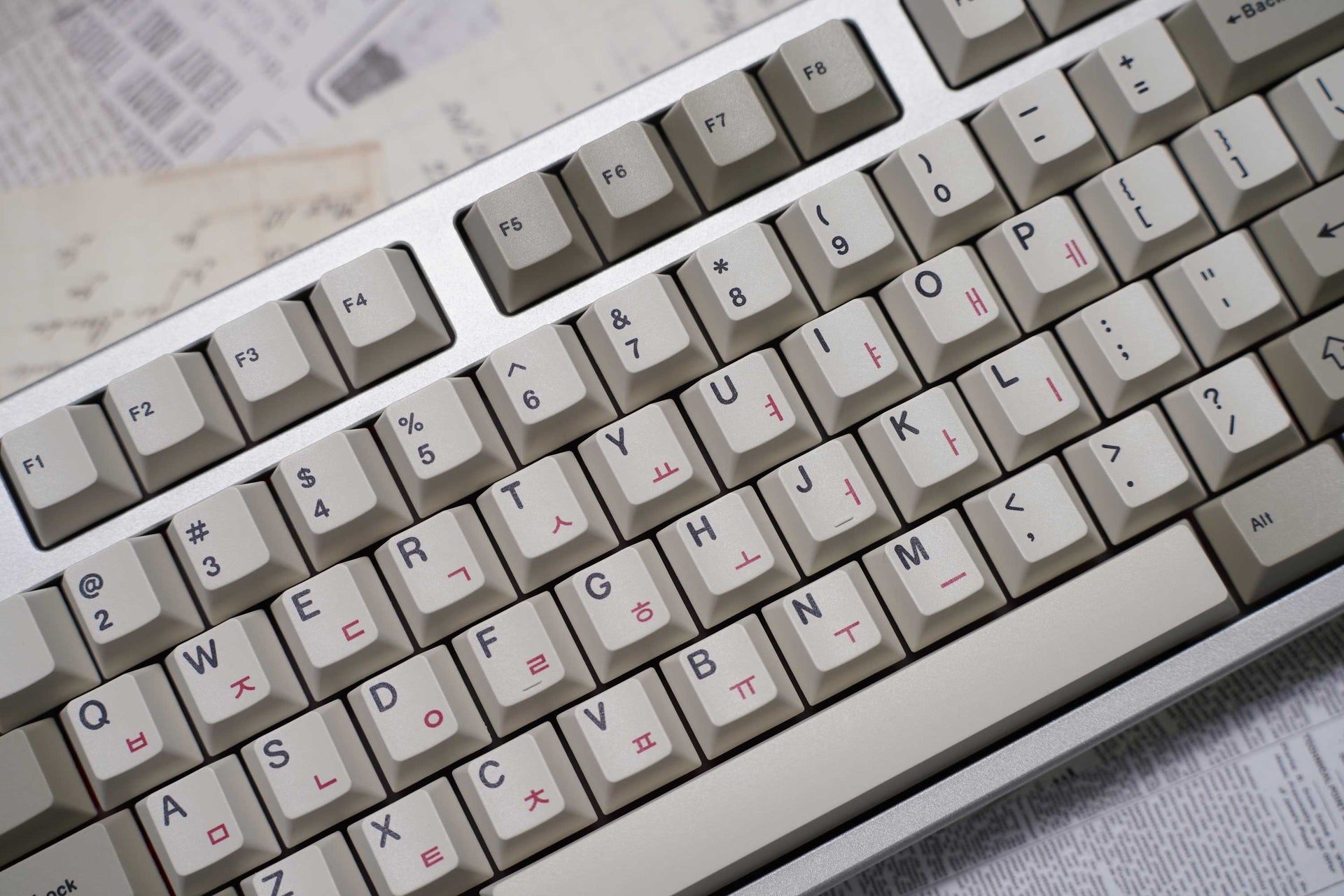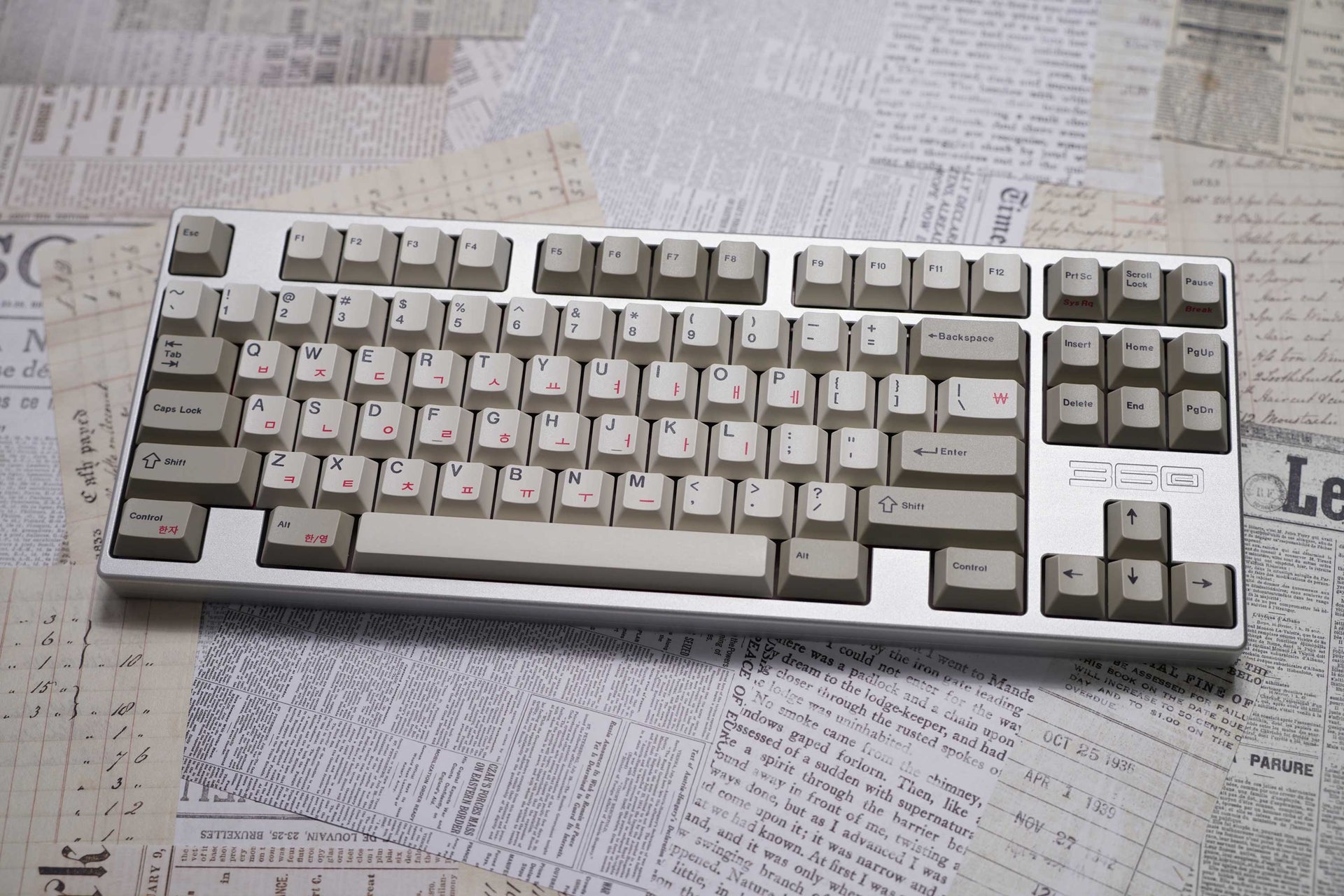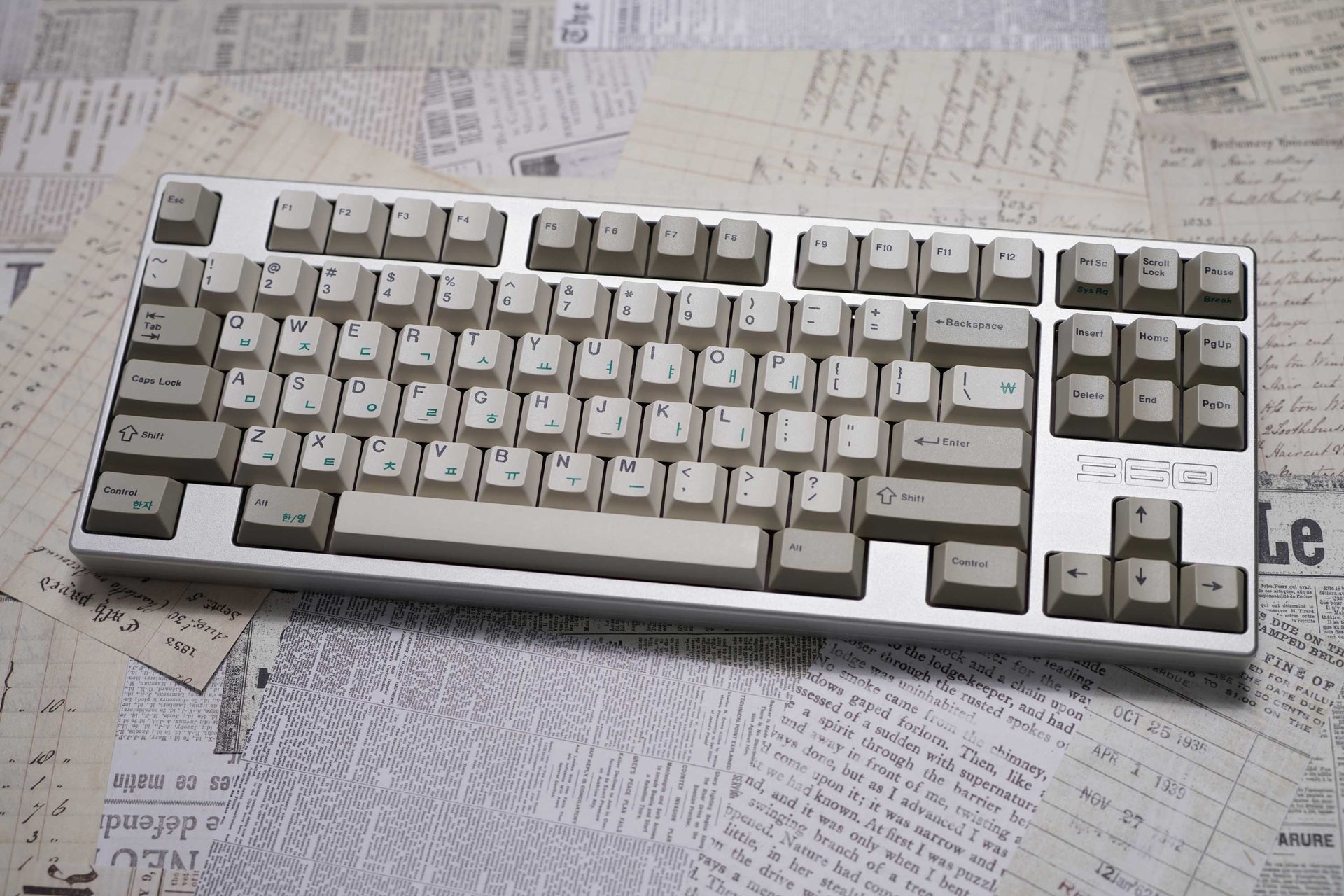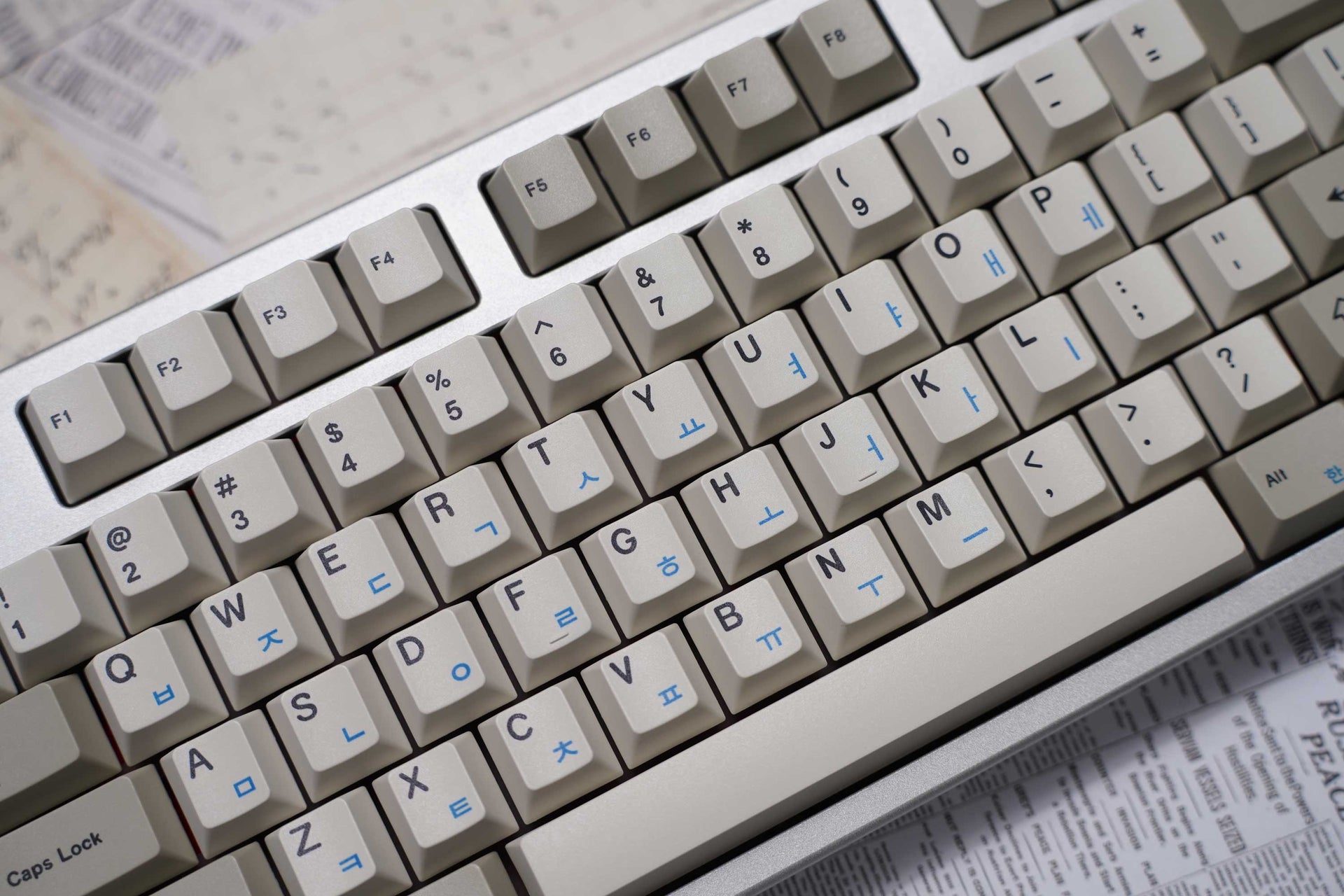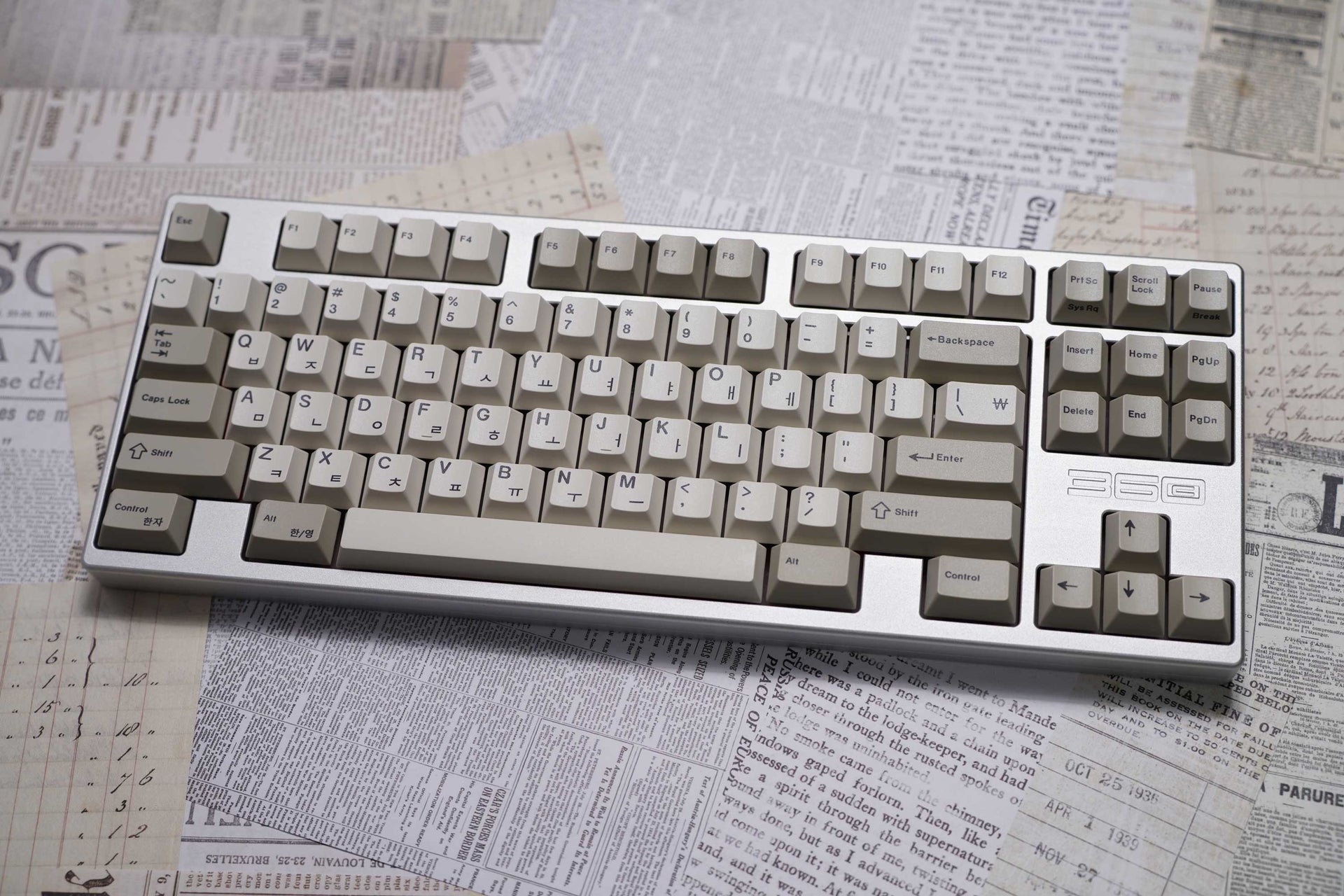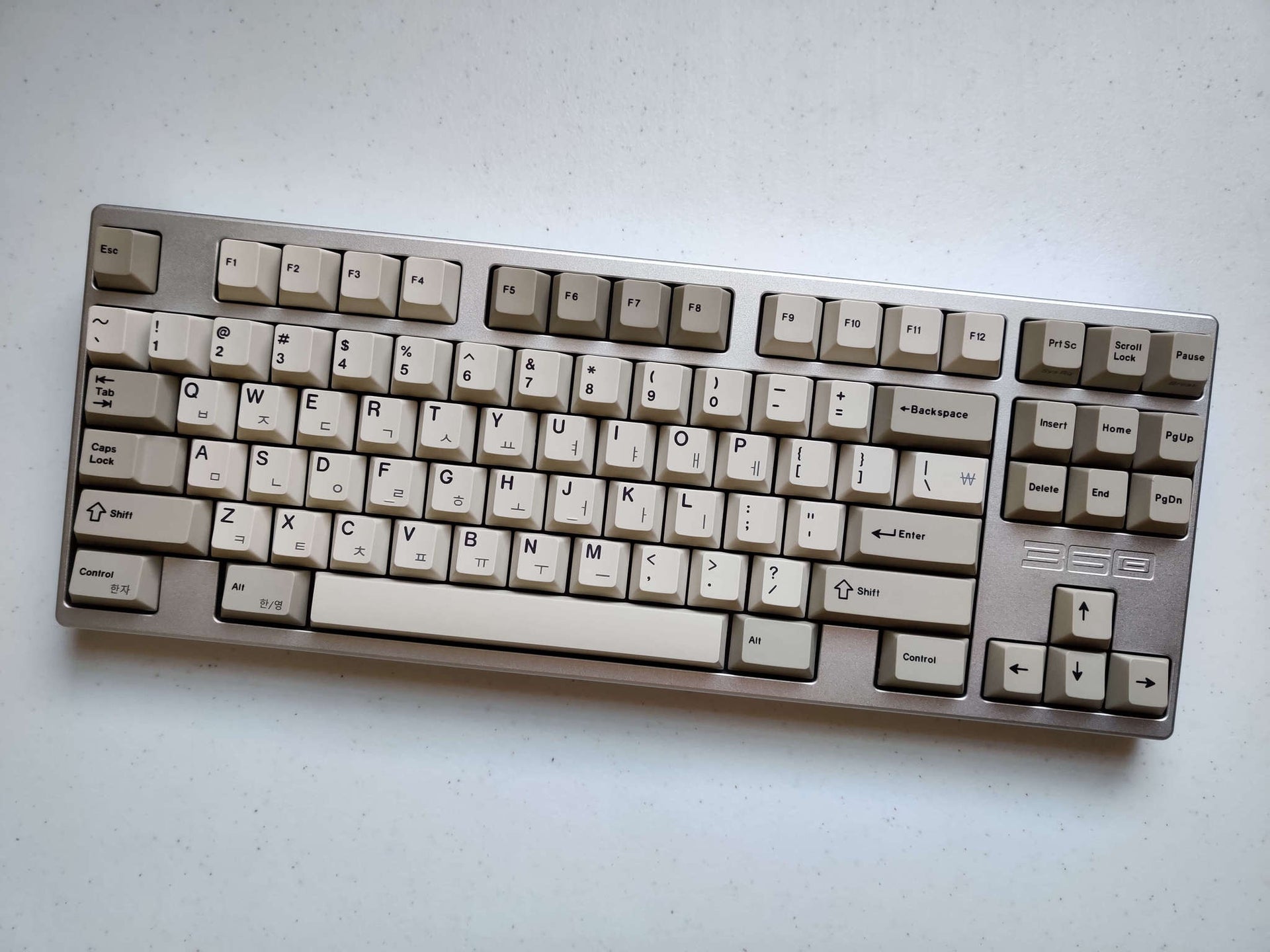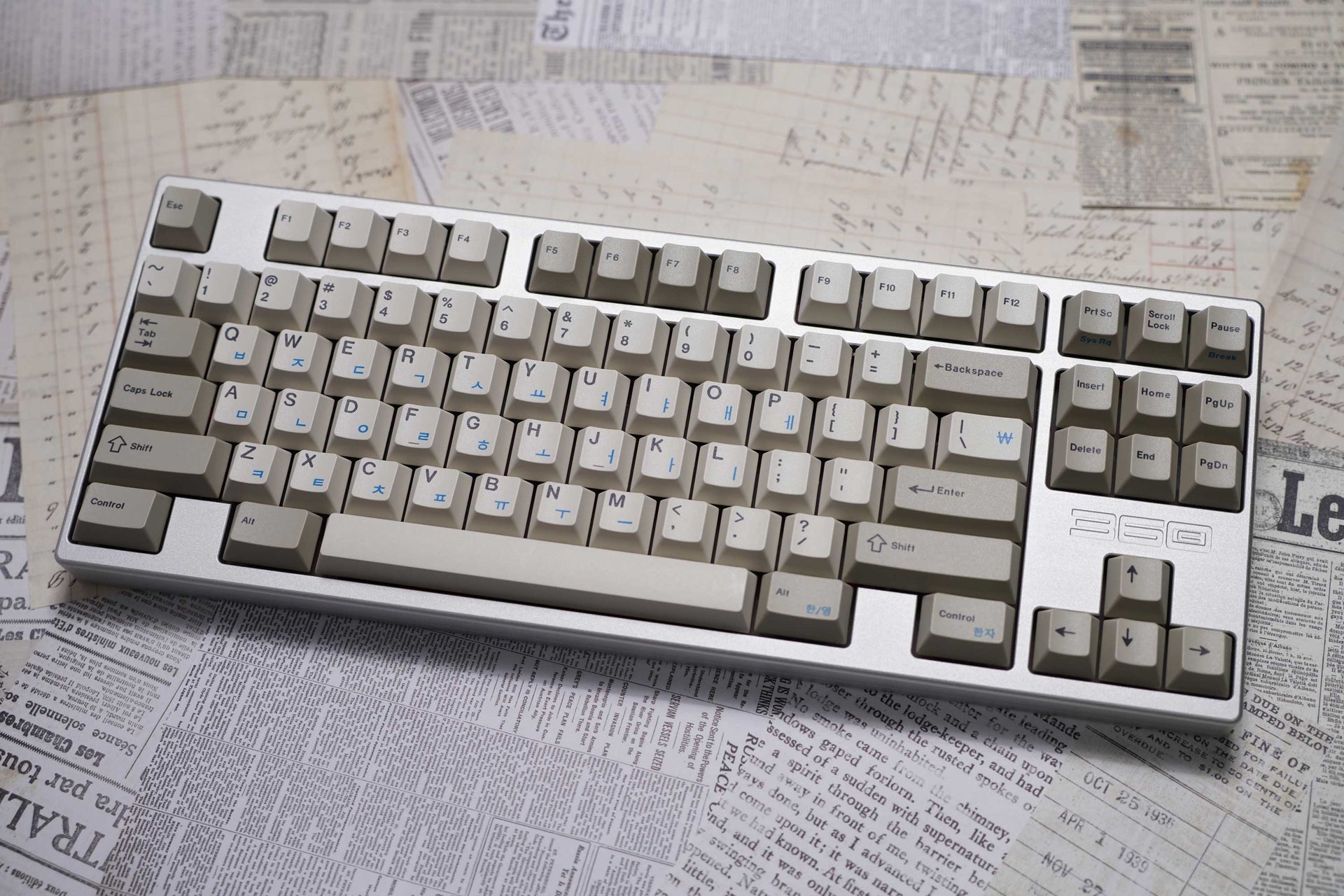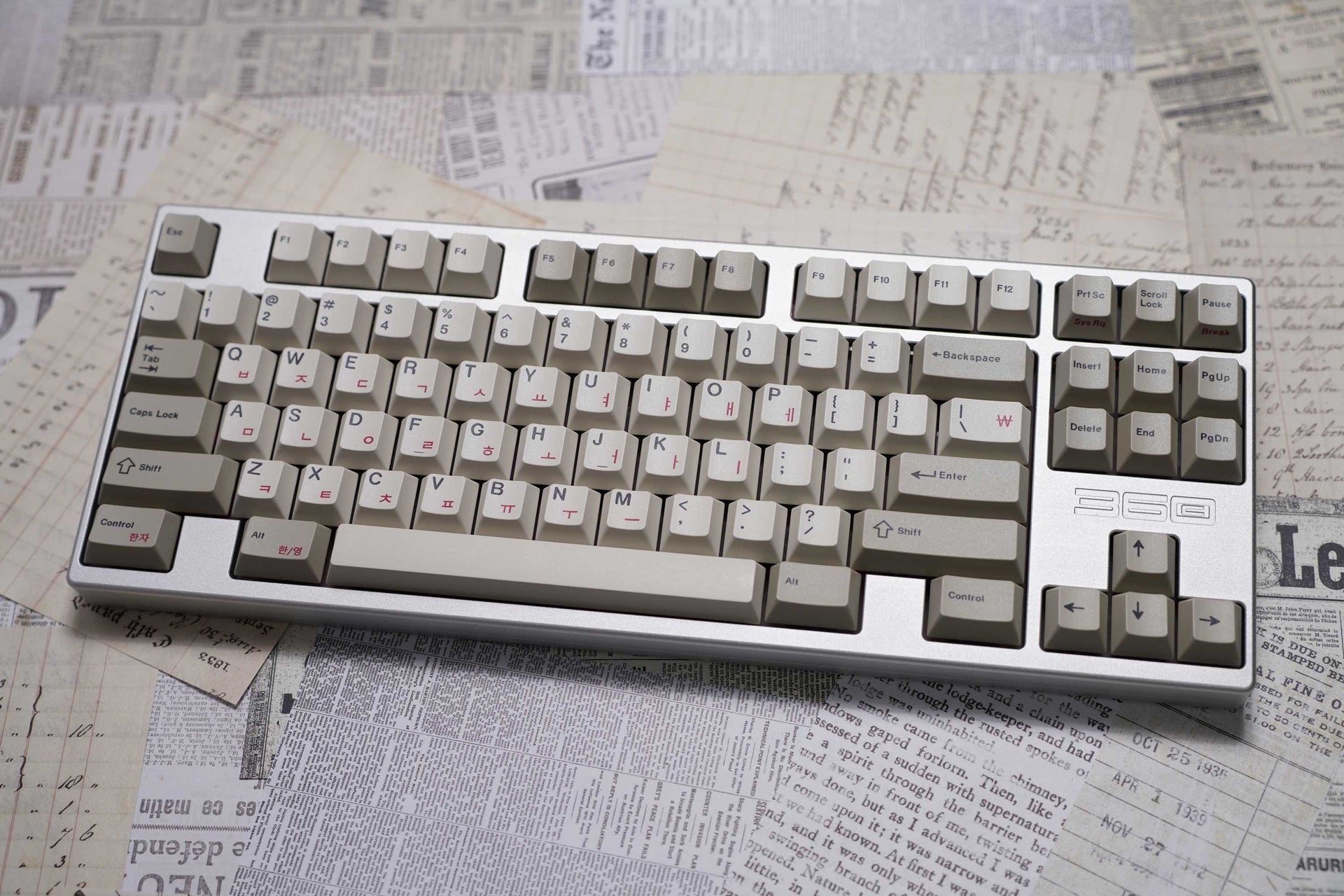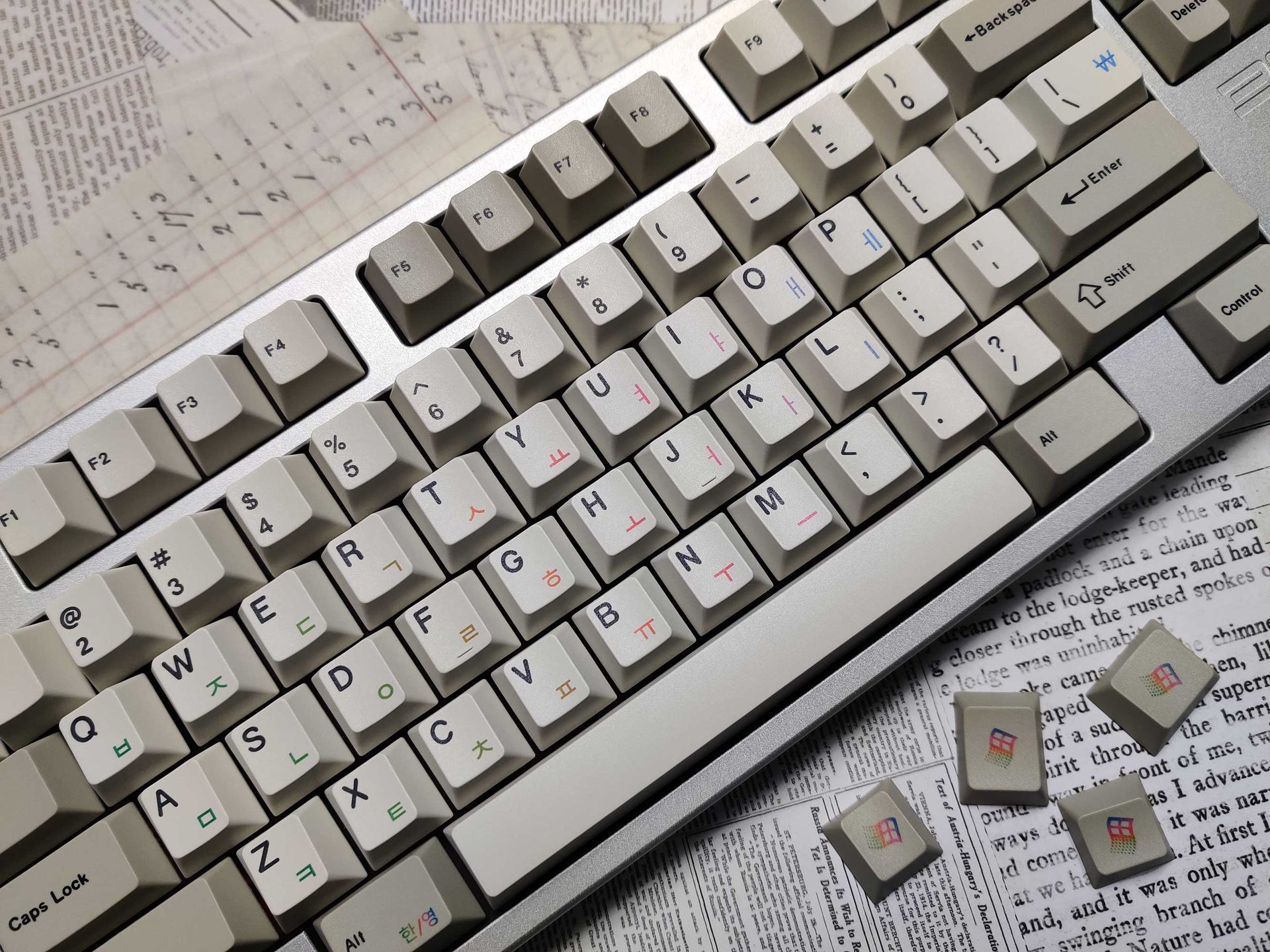 21KB Korean Hangul Classic Retro Beige Keycap Set
21KB Korean Hangul Classic Retro Beige Keycap Set
- Featuring Korean Hangul sublegends. A set of retro style keycaps available in a variety of colors. Universal compatibility for most keyboard layouts.


Dye-subbed PBT plastic (1.6 mm thick).
Cherry profile.
Compatible with Cherry MX switches and MX-style clones.
V3.0 mold.
Keycaps only; Keyboard not included.


In-stock keycap sets are ready to ship within 3-5 business days.
Sold Out? You can customize and pre-order keycap sets HERE.


Disclaimer:
Please note that sub-legends of final products (21KB Korean Hangul Classic Retro Beige Keycap Set) may differ slightly in color. We will do our best to ensure that colors stay consistent and stable.
Beautiful!
Took me a while to wait till my keyboard kit to arrive. Pink keycaps look so sharp on my command 65 and its surface feels really great. Too bad I didn't get the ones with Icons. Hope there's a chance to get the icons separately in the future.
Hangul sublegends I been looking for
Not many hangul sublegends sets without the Double Consonants (ㄲ). So this set was exactly what I was looking for. Dyesub is clean and clear. Don't see any "fuzziness" like I've seen with some other dyesub sets. My 7u spacebar was stupid straight. As always, beige sets go with any color board.
21kb keycap review
I ordered the Korean Hangul retro beige set from you guys around two weeks ago. I received my set and I love them. Outside of Akko pbt I've only ever used GMK sets. This set is in my opinion on par with GMK and is in my opinion a PBT equivalent to GMK. The legends were nice and crisp, the kerning was good too. My only criticism that I can come up with is that it is a bit difficult to put the set on a board when it comes in a bag instead of a tray like GMK sets do. Other than that these are incredible value and I love them. If I ever need a good high quality PBT set, I'm 100% ordering from you guys.
Excellent Product
Great product fast delivery and amazing customer support.
Pretty good keycaps!
Very well built, no visible warping, improves feel and sound of the keyboard, legends are large and crisp, Korean legends are very clear with a well chosen font, the retro beige and gray is a great combo, many different row versions are included of things like page up, page down, delete, insert, home and end, to accommodate for less common keyboard layouts.
Overall great and well designed.