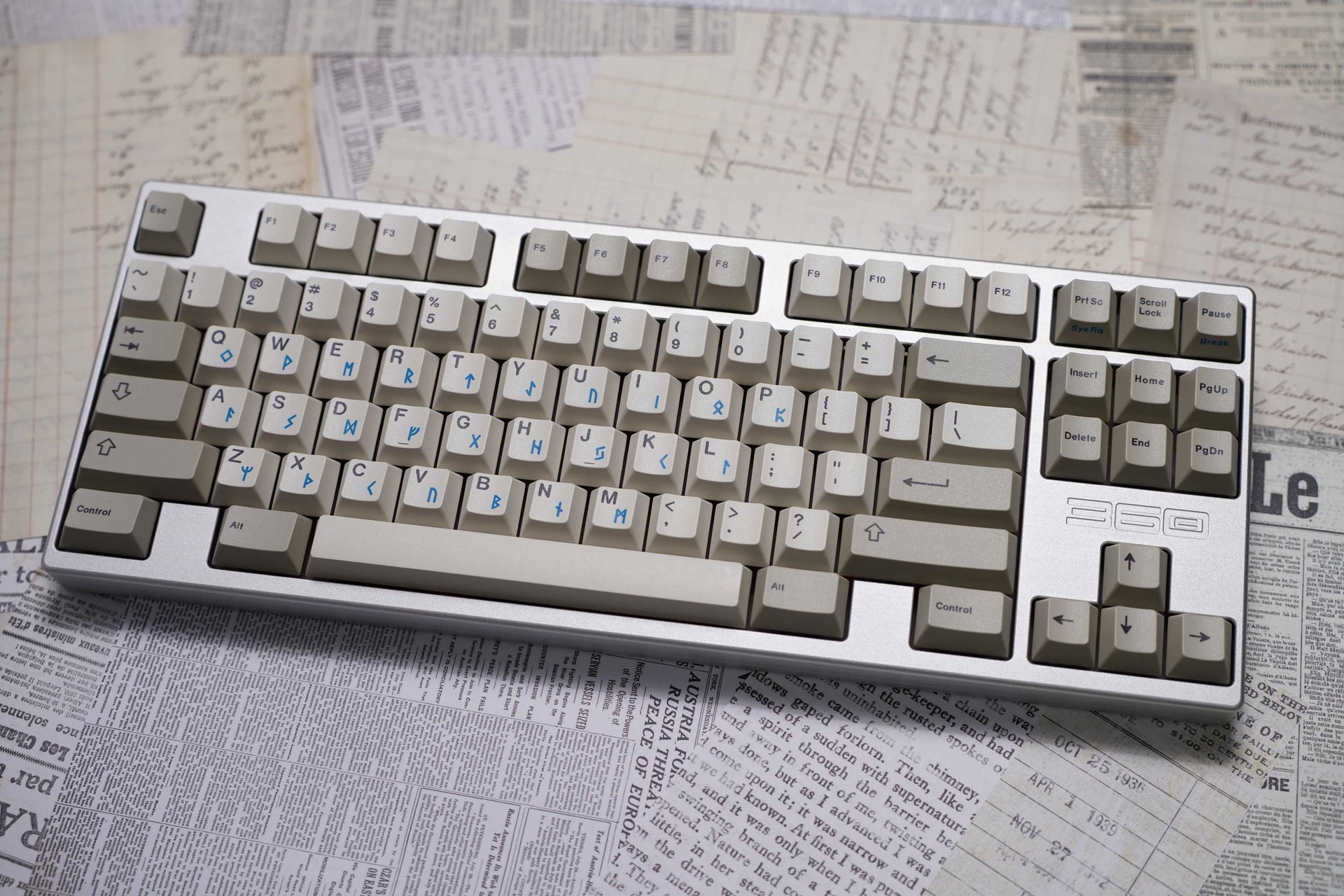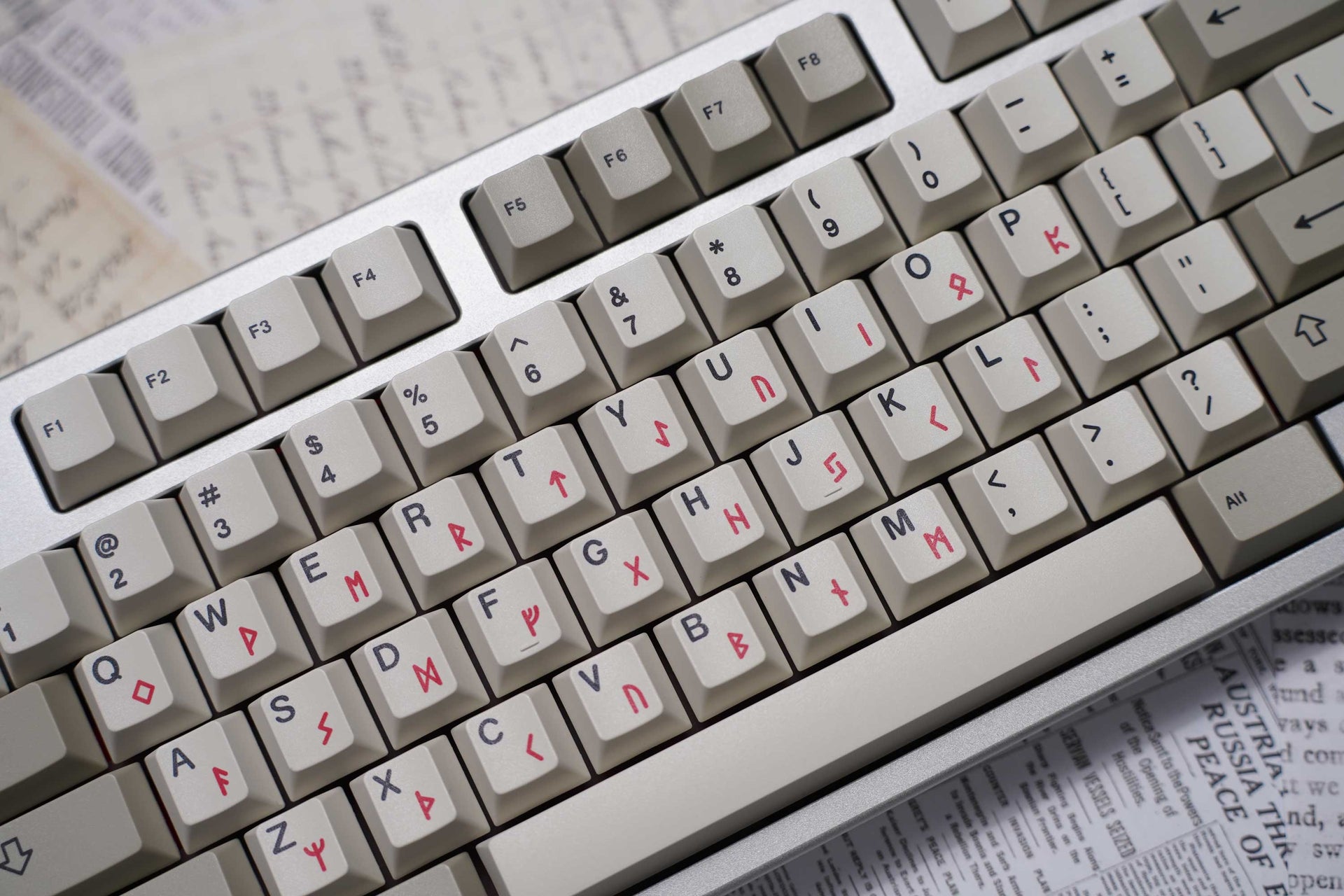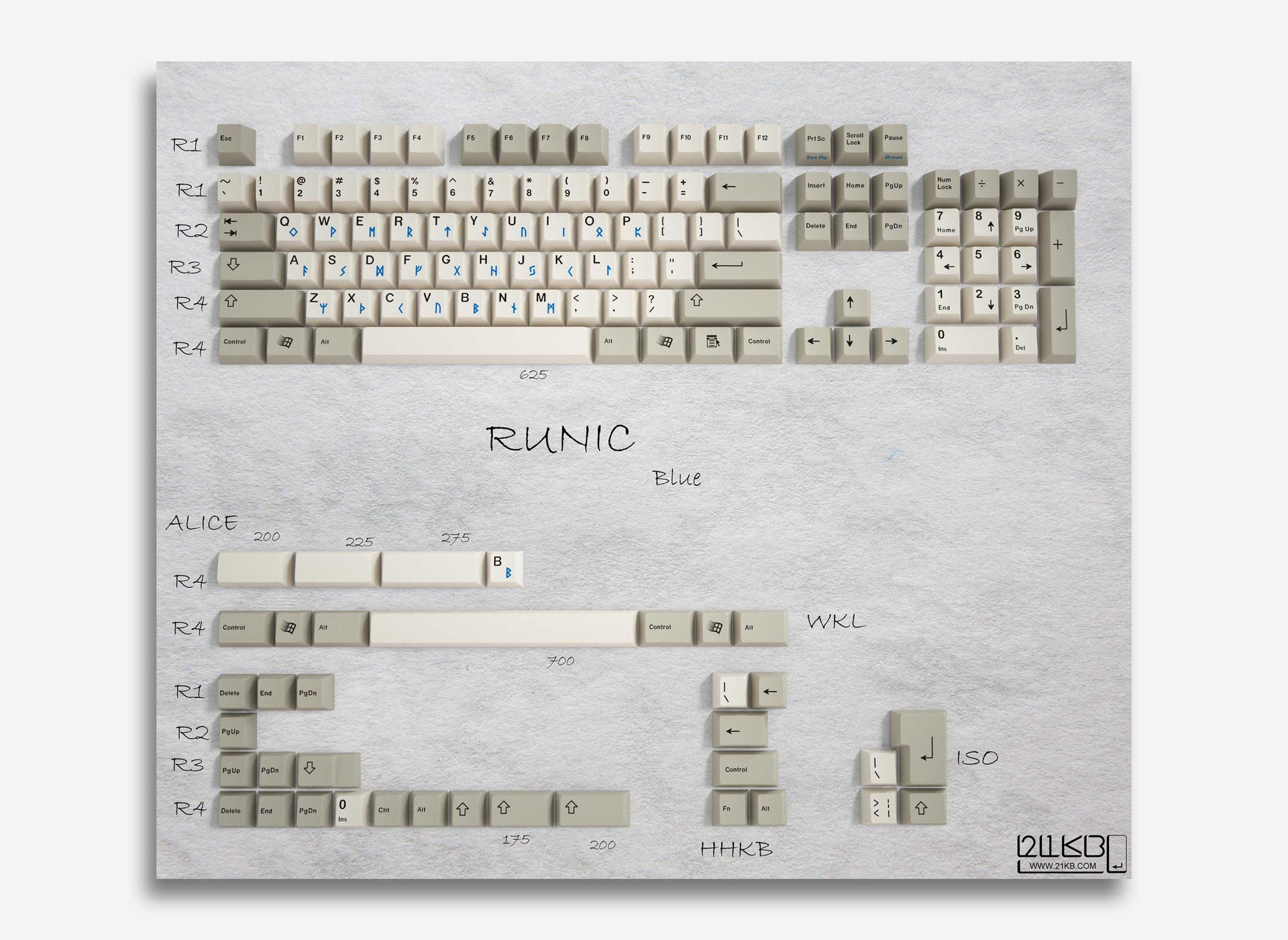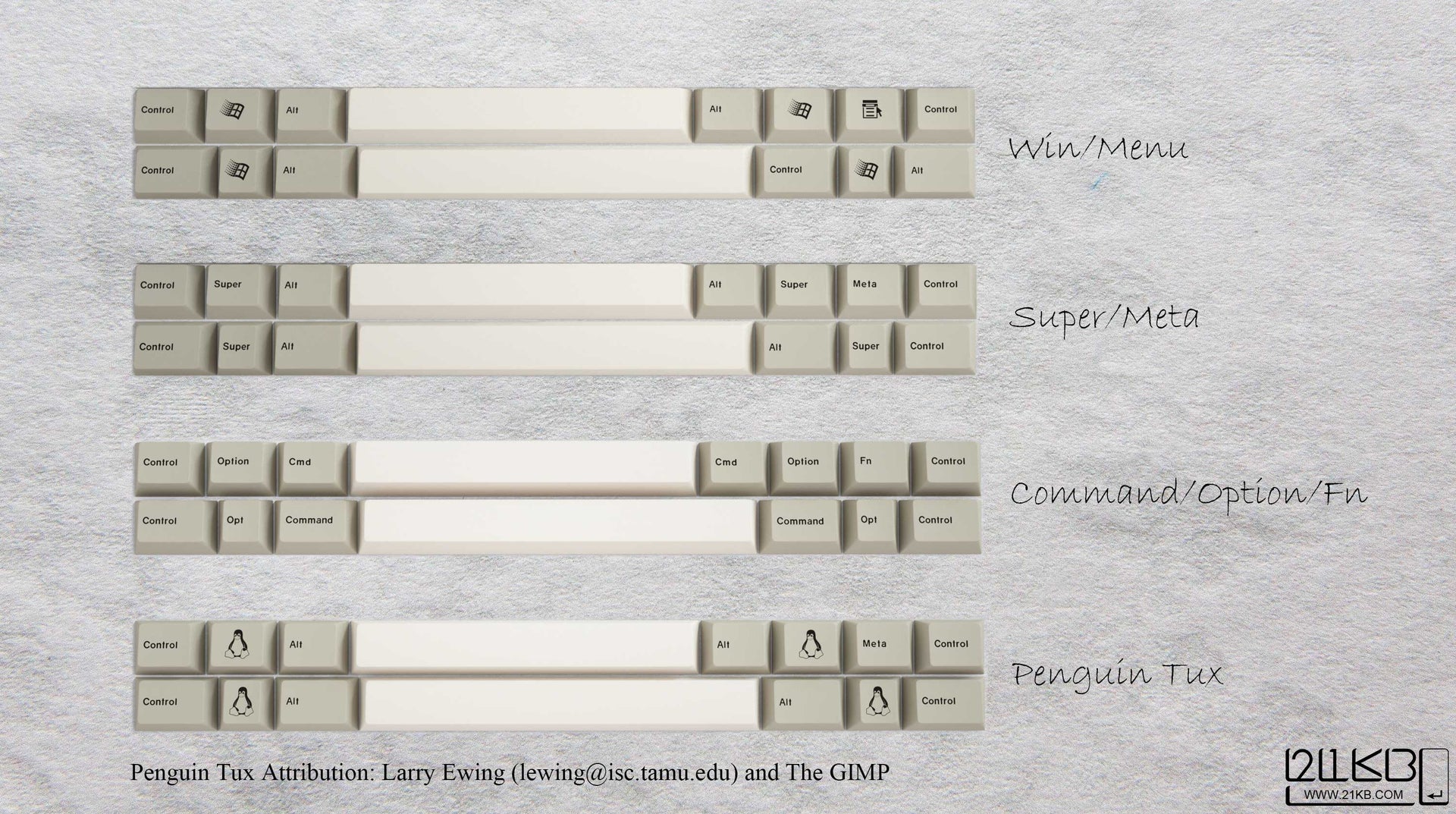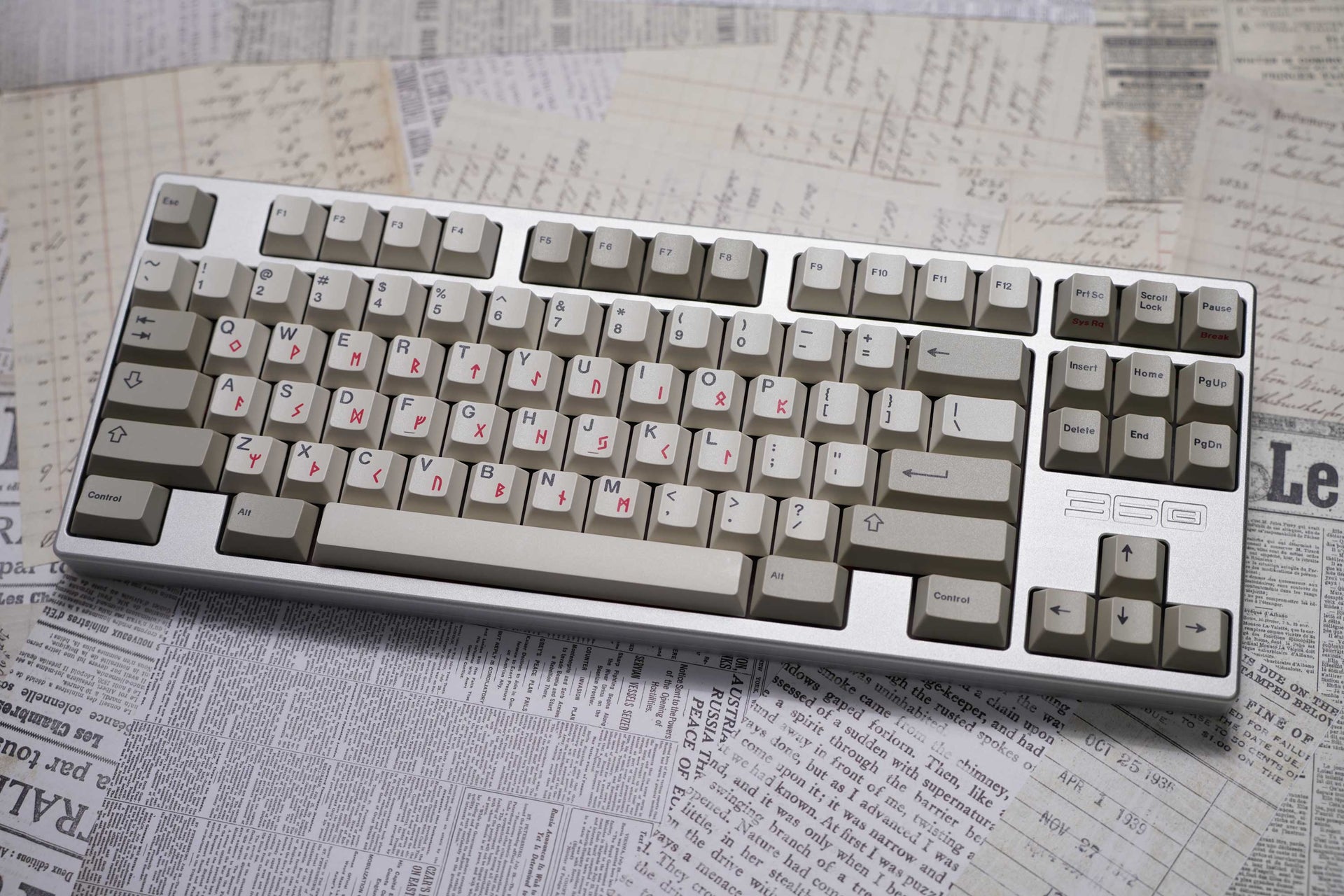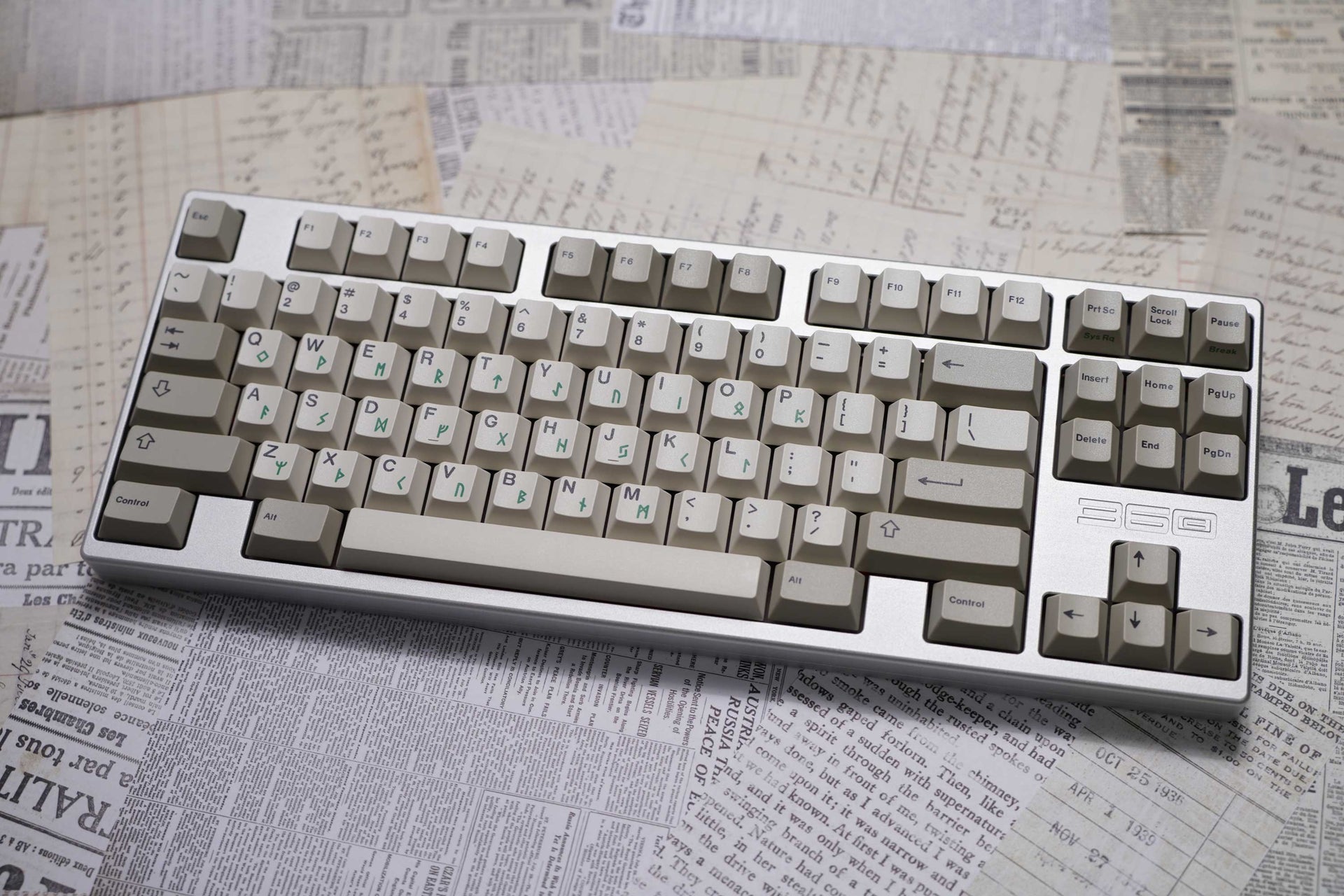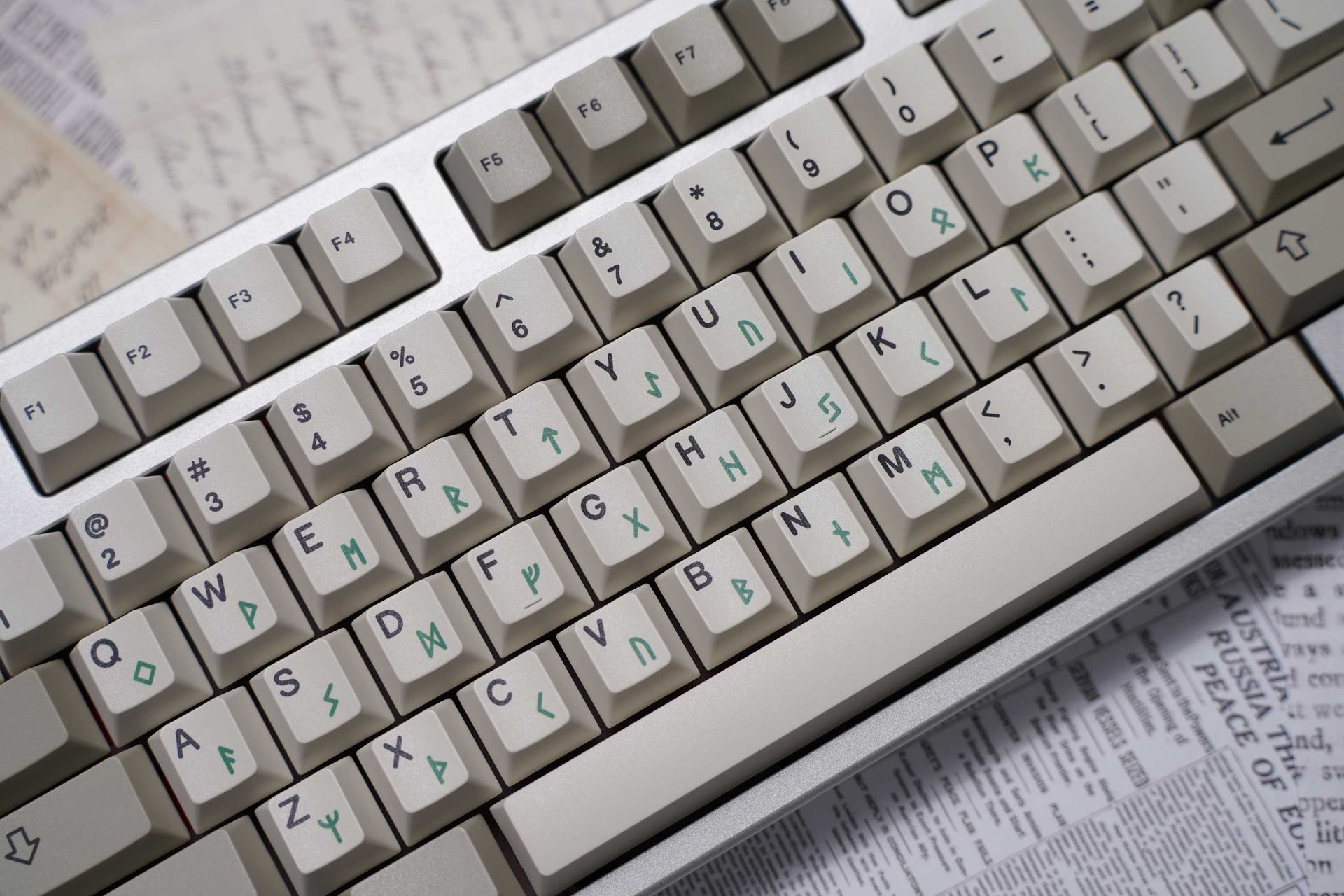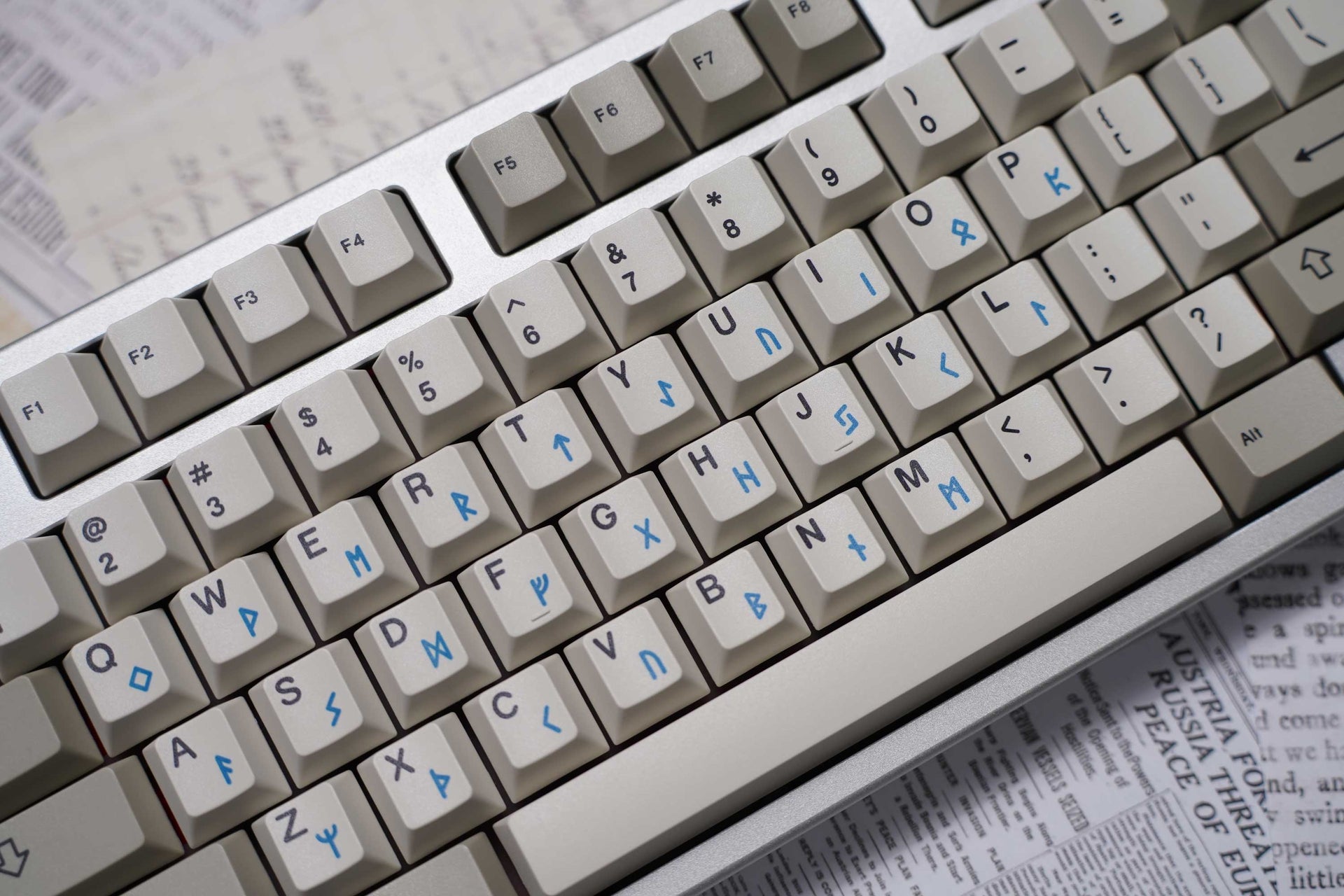 21KB Runic Classic Retro Beige Keycap Set
21KB Runic Classic Retro Beige Keycap Set
- Featuring Runic sublegends. A set of retro style keycaps available in a variety of colors. Universal compatibility for most keyboard layouts.


Dye-subbed PBT plastic (1.6 mm thick).
Cherry profile.
Compatible with Cherry MX switches and MX-style clones.
V3.0 mold.
Keycaps only; Keyboard not included.


In-stock keycap sets are ready to ship within 3-5 business days.
Sold Out? You can customize and pre-order keycap sets HERE.


Disclaimer:
Please note that sub-legends of final products (21KB Runic Classic Retro Beige Keycap Set) may differ slightly in color. We will do our best to ensure that colors stay consistent and stable.
Red: Right Alt is "Alt Gr"
I'm happy with my purchase
I have been looking for the OG style pbt for a long time and most of the set on the market is either super expensive or out of stock. But not with 21KB, very beautiful, looks amazing, in stock, fast shipping and sound nice, high quality pbt with decent price.
Love them
They look and sound amazing. Highly recommend. I use the letters and the number pad for my keyboard and it looks great in contrast with the black of my other key caps
Wow. My first 21kb set!
I absolutely love this set. This is my 21kb set and compared to CRP I like the overall aesthetics of this keycap set better than CRP/others. The legends are pretty good and especially the sub legends looks spectacular. Great stuff 21KB. I am officially a fan.