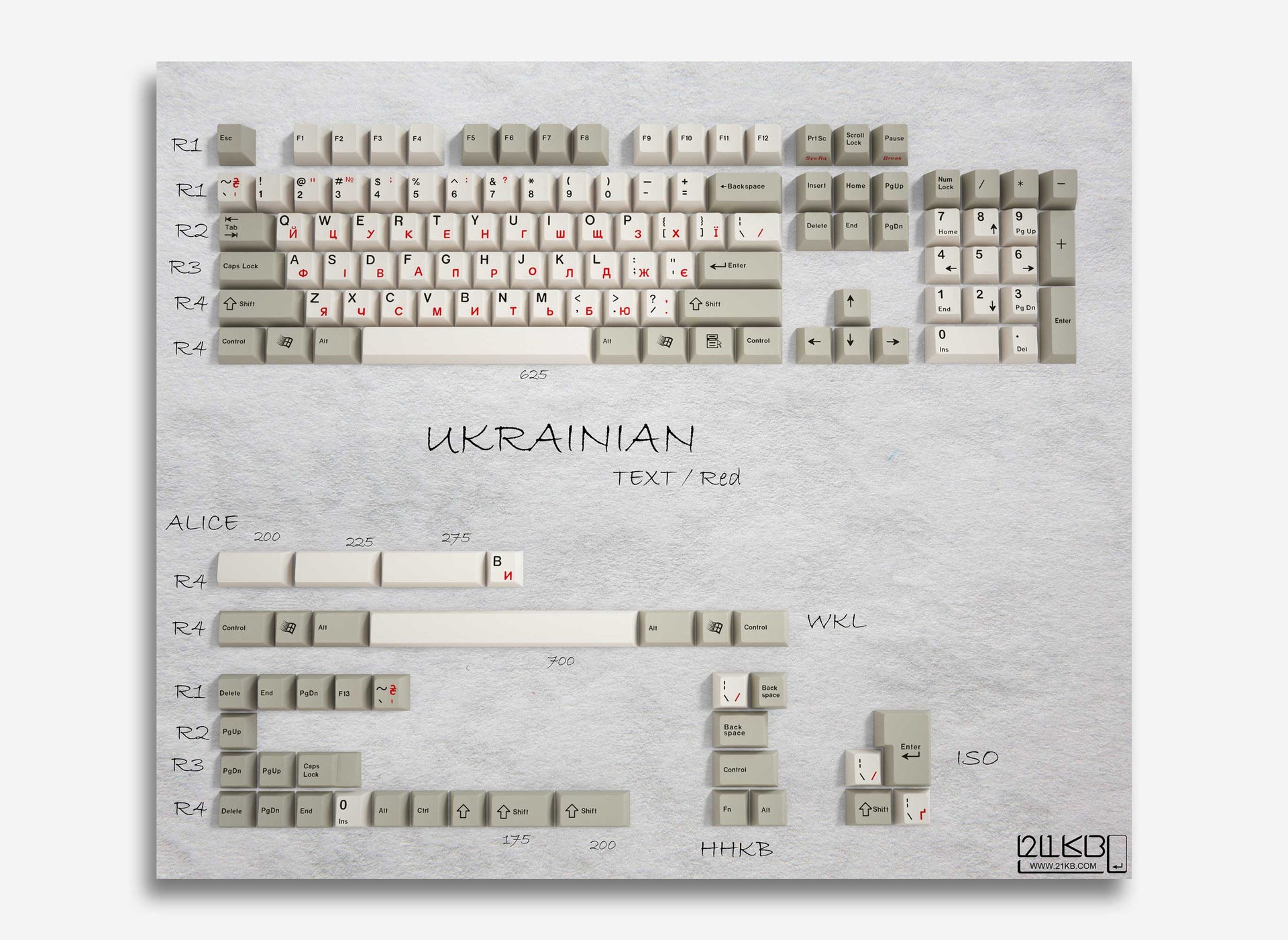 21KB Ukrainian Classic Retro Beige Keycap Set
21KB Ukrainian Classic Retro Beige Keycap Set
- Featuring Ukrainian sublegends. A set of retro style keycaps available in a variety of colors. Universal compatibility for most keyboard layouts.


Dye-subbed PBT plastic (1.6 mm thick).
Cherry profile.
Compatible with Cherry MX switches and MX-style clones.
V3.0 mold.
Keycaps only; Keyboard not included.


In-stock keycap sets are ready to ship within 1-3 business days.
Sold Out? You can customize and pre-order keycap sets HERE.


Disclaimer:
Please note that sub-legends of final products (21KB Ukrainian Classic Retro Beige Keycap Set) may differ slightly in color. We will do our best to ensure that colors stay consistent and stable.
Mostly great
Good quality caps, feel and look great! However I ran into a couple small issues: the "tilde" key and the "|\" key have the wrong symbols for Ukrainian. So I either have to put them on wrong (which would be incorrect and confusing) or I have to use my old keycaps. Not a dealbreaker, but unfortunate nonetheless. Also: we get it, Windows is great or whatever, but would it kill you to include a few extra keycaps for Mac users? Regardless, this was pretty much the only Ukrainian (NOT russian) Cyrillic keycap set I could find, so it works for what it is, and the keys feel solid and look pretty good!