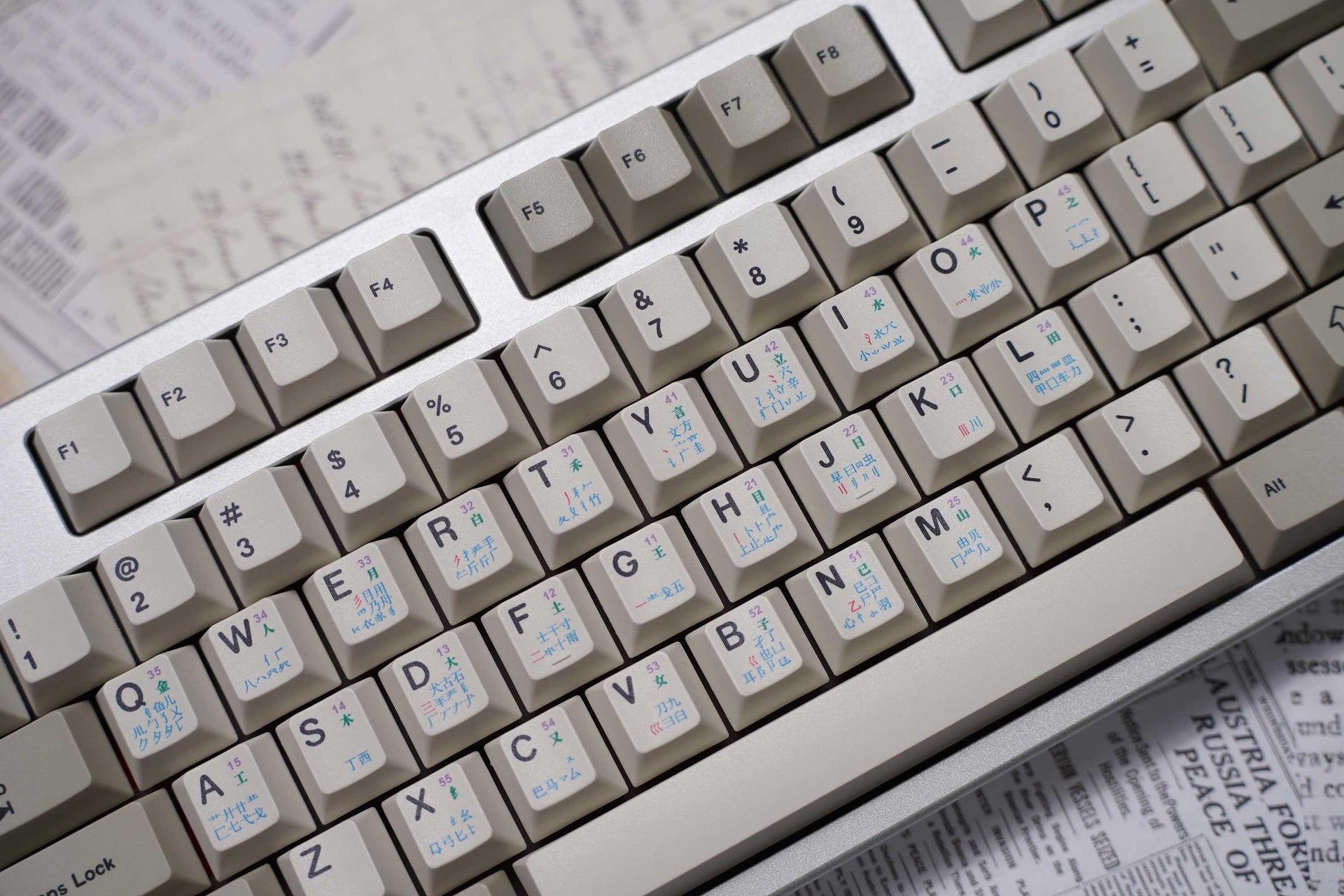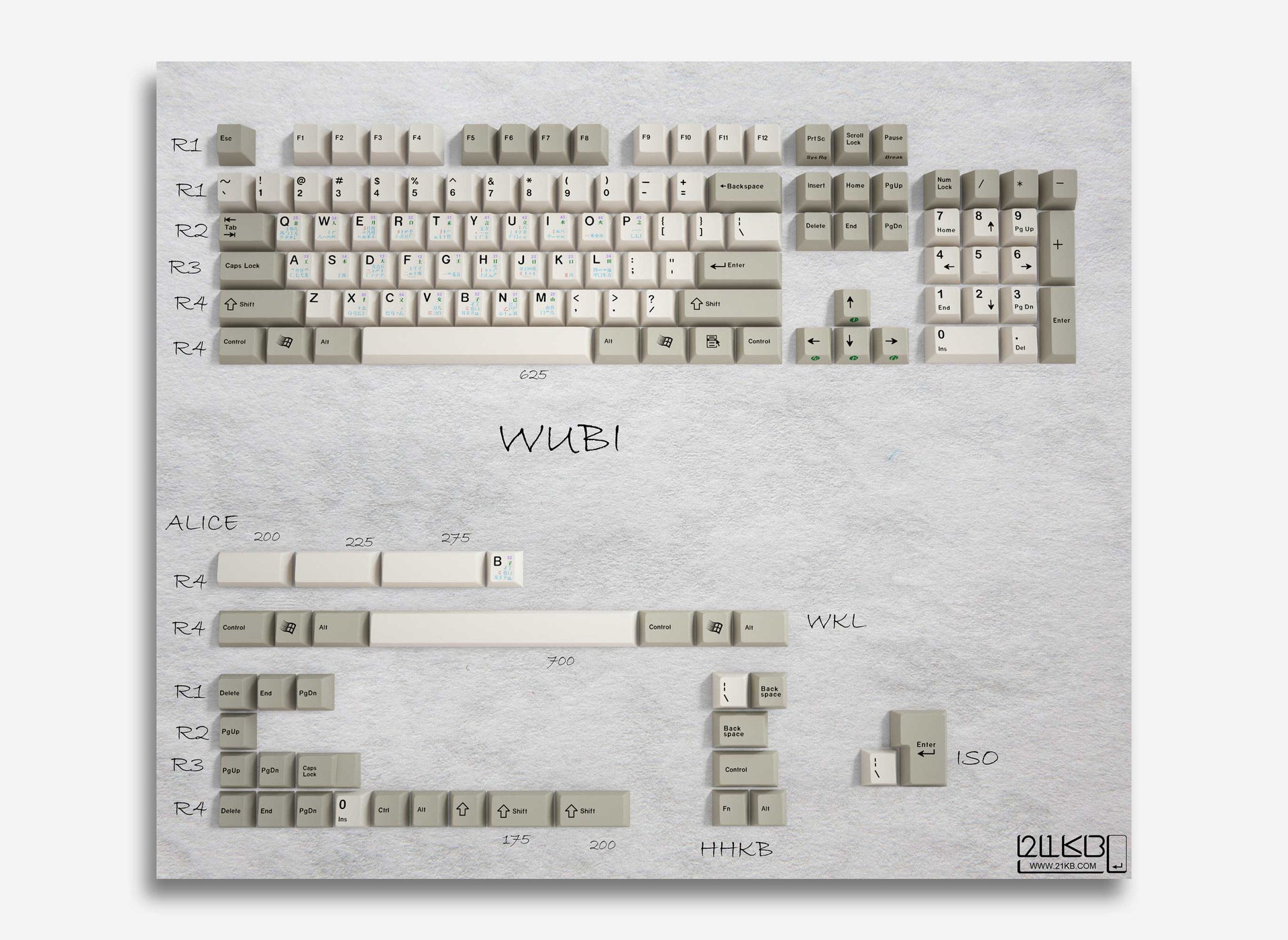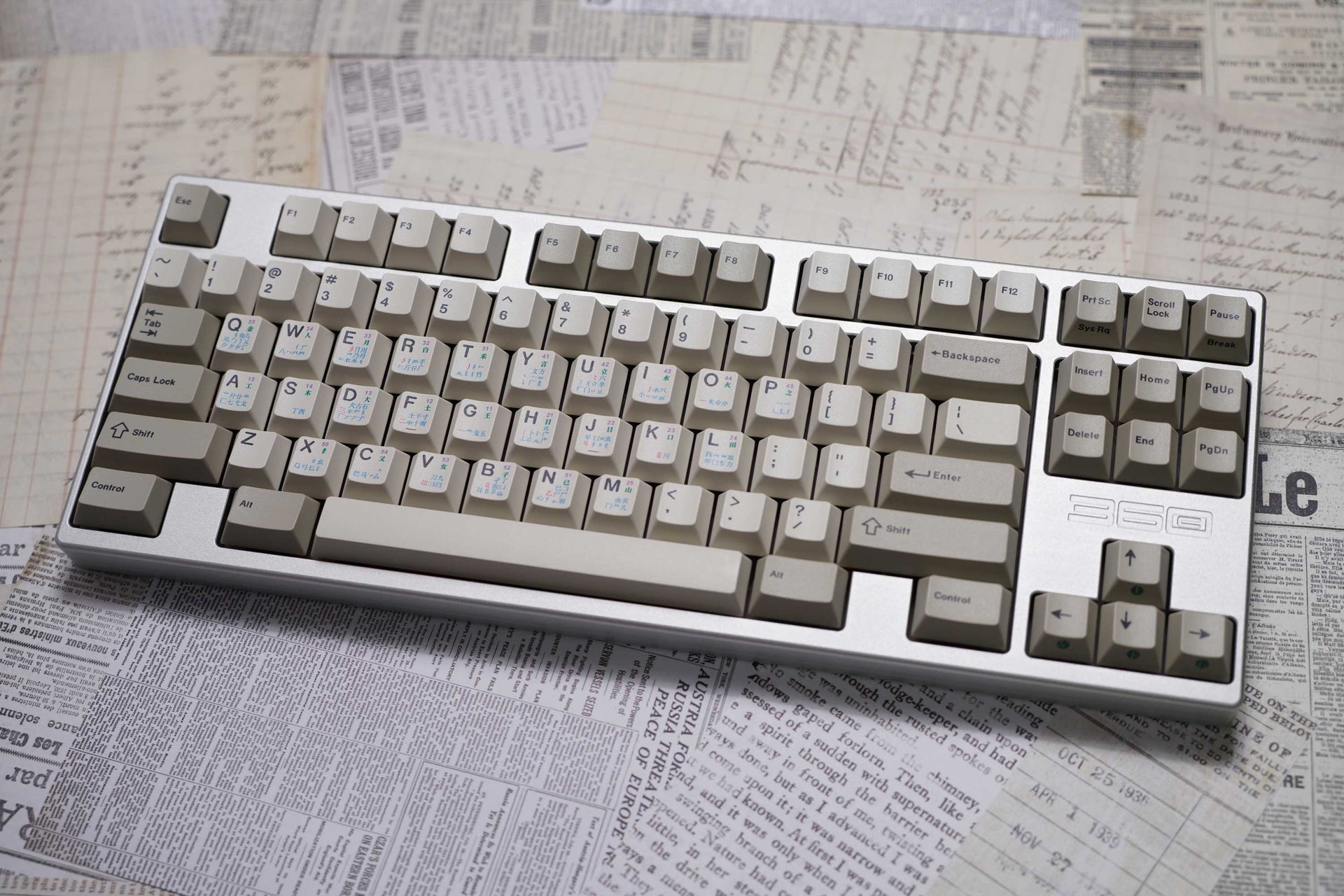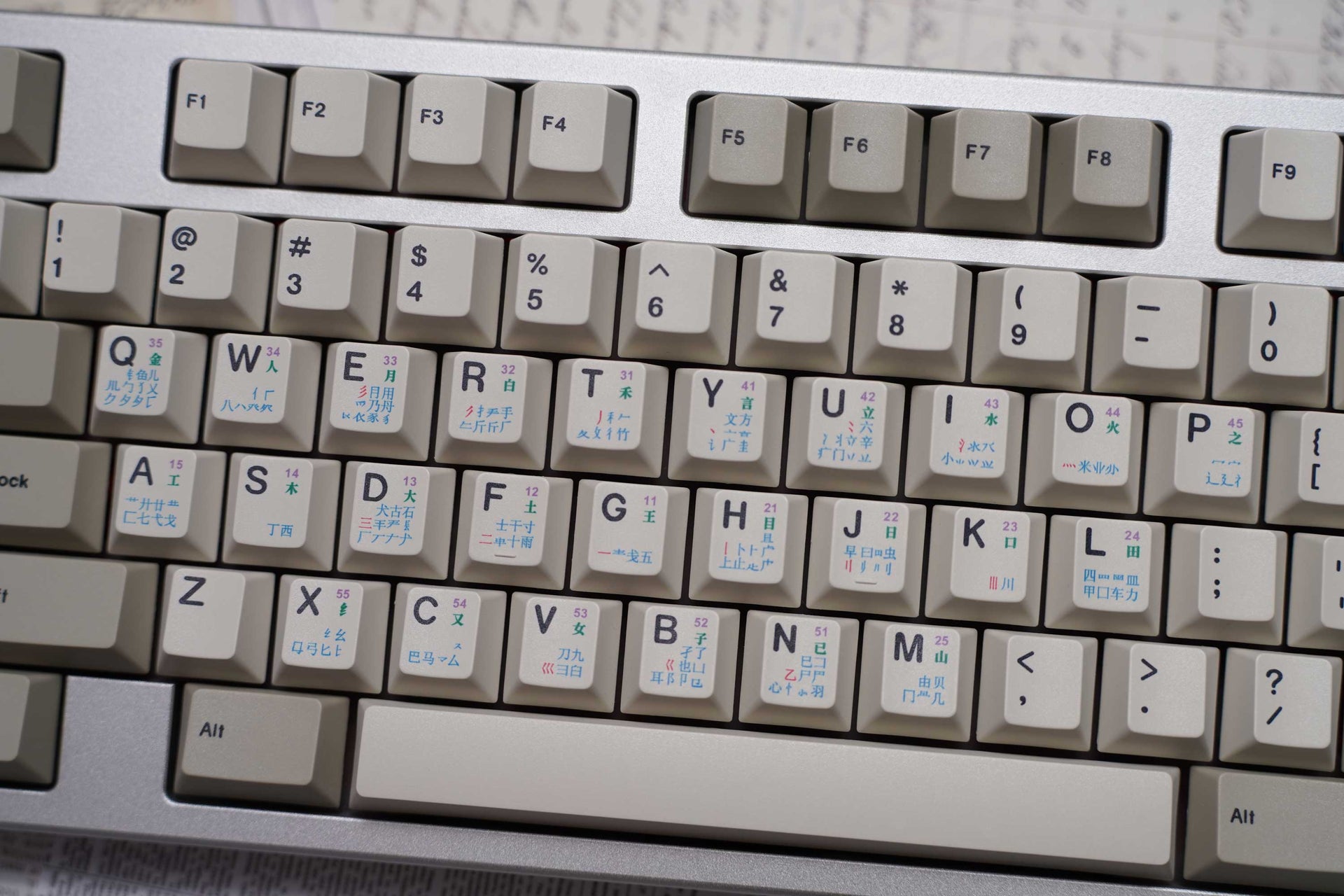 21KB Wubi Classic Retro Beige Keycap Set
21KB Wubi Classic Retro Beige Keycap Set
- Featuring Chinese Wubi sublegends. Universal compatibility for most keyboard layouts.


Dye-subbed PBT plastic (1.6 mm thick).
Cherry profile.
Compatible with Cherry MX switches and MX-style clones.
V3.0 mold.
Keycaps only; Keyboard not included.


In-stock keycap sets are ready to ship within 3-5 business days.
Sold Out? You can customize and pre-order keycap sets HERE.


Disclaimer:
Please note that sub-legends of final products (21KB Wubi Classic Retro Beige Keycap Set) may differ slightly in color. We will do our best to ensure that colors stay consistent and stable.
Good :)
Keycaps are a good thickness and, spacebar was straight, legends are clear and consistent - no complaints! It also just looks reallly nice. Makes me slightly more excited to learn wubi lol
Great value
Kitting is good, legends are clean. Just great for how customizable the sets can be when preorders are up. I bought this for an American friend who lived in shang hai for a few years.