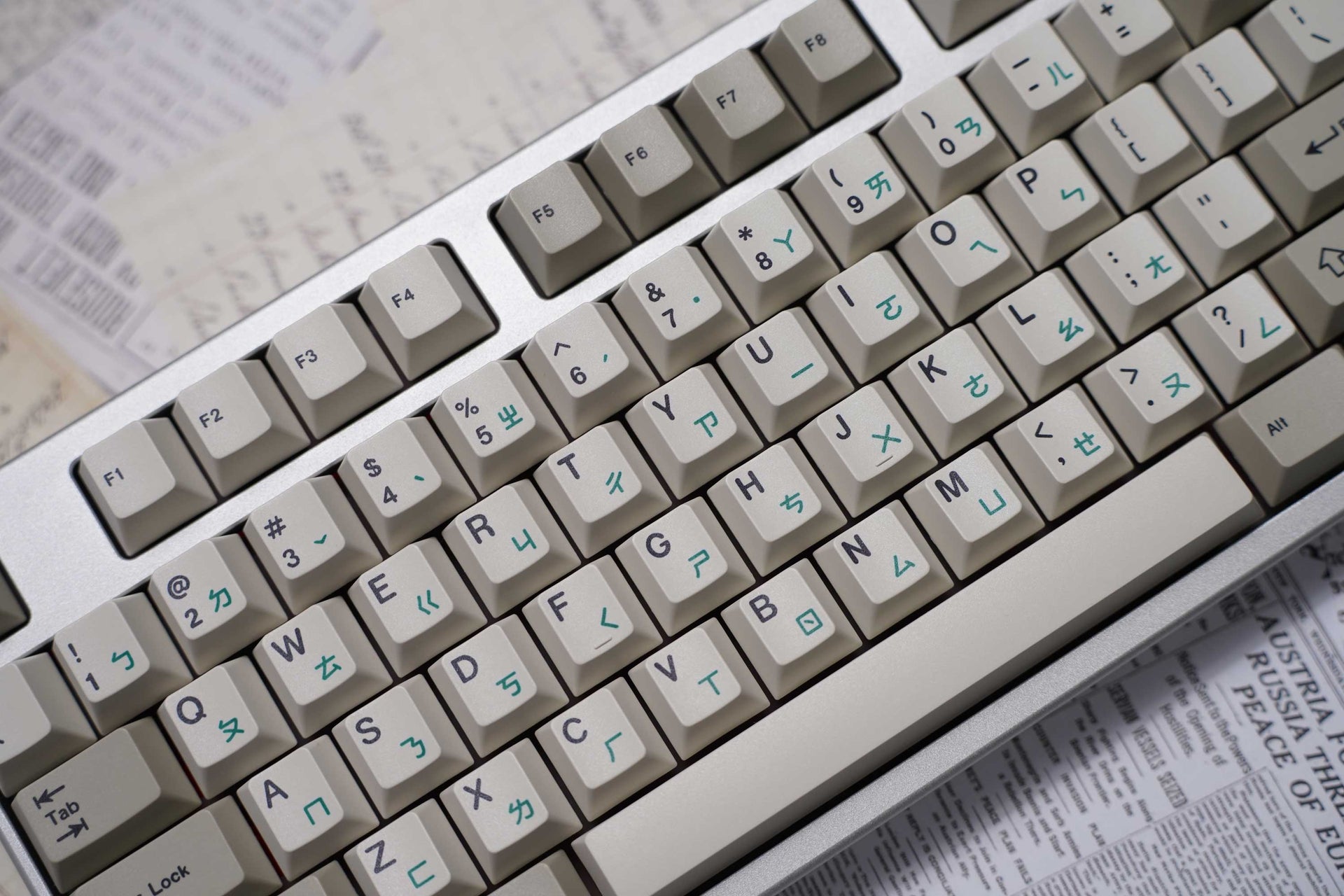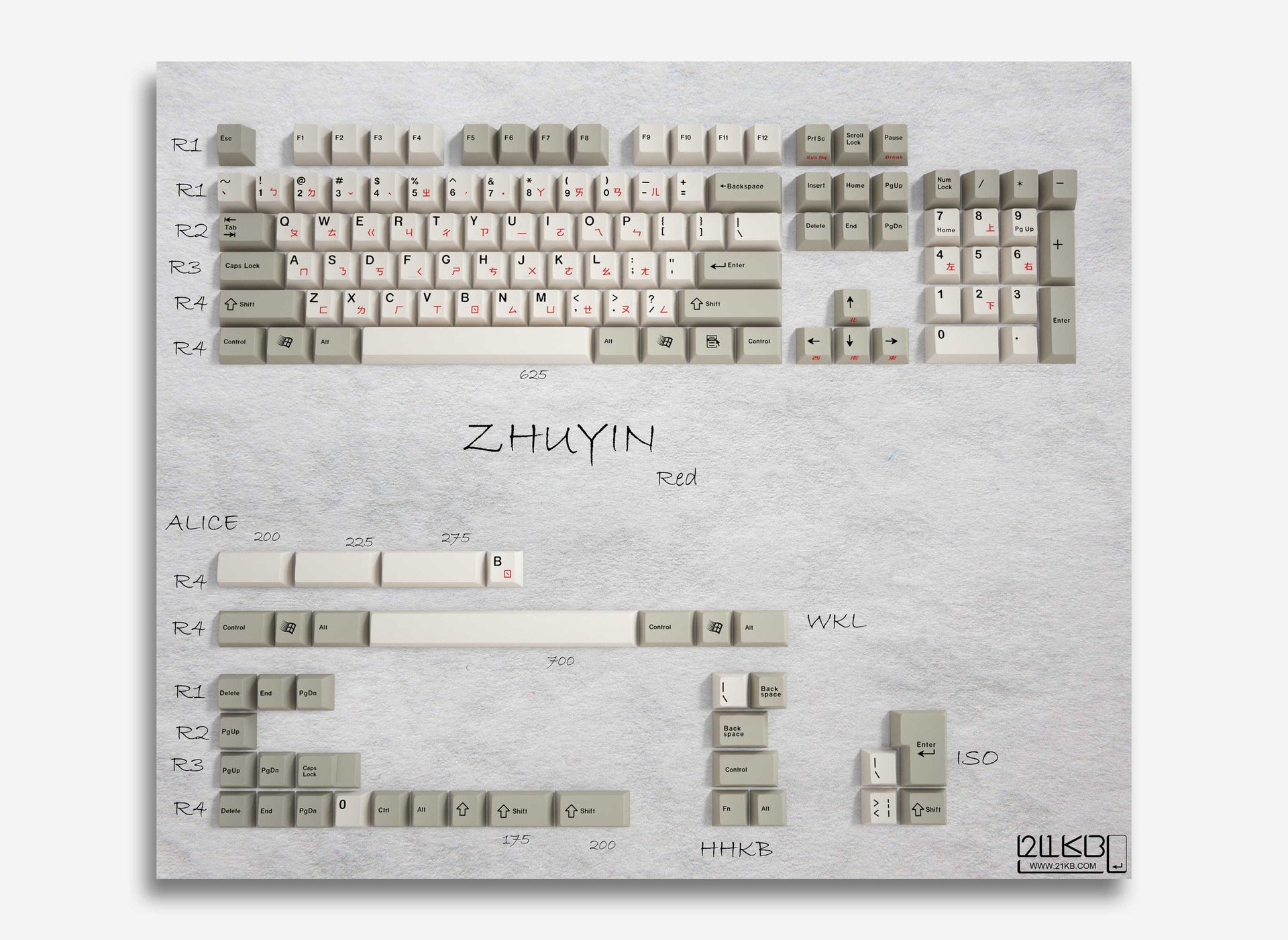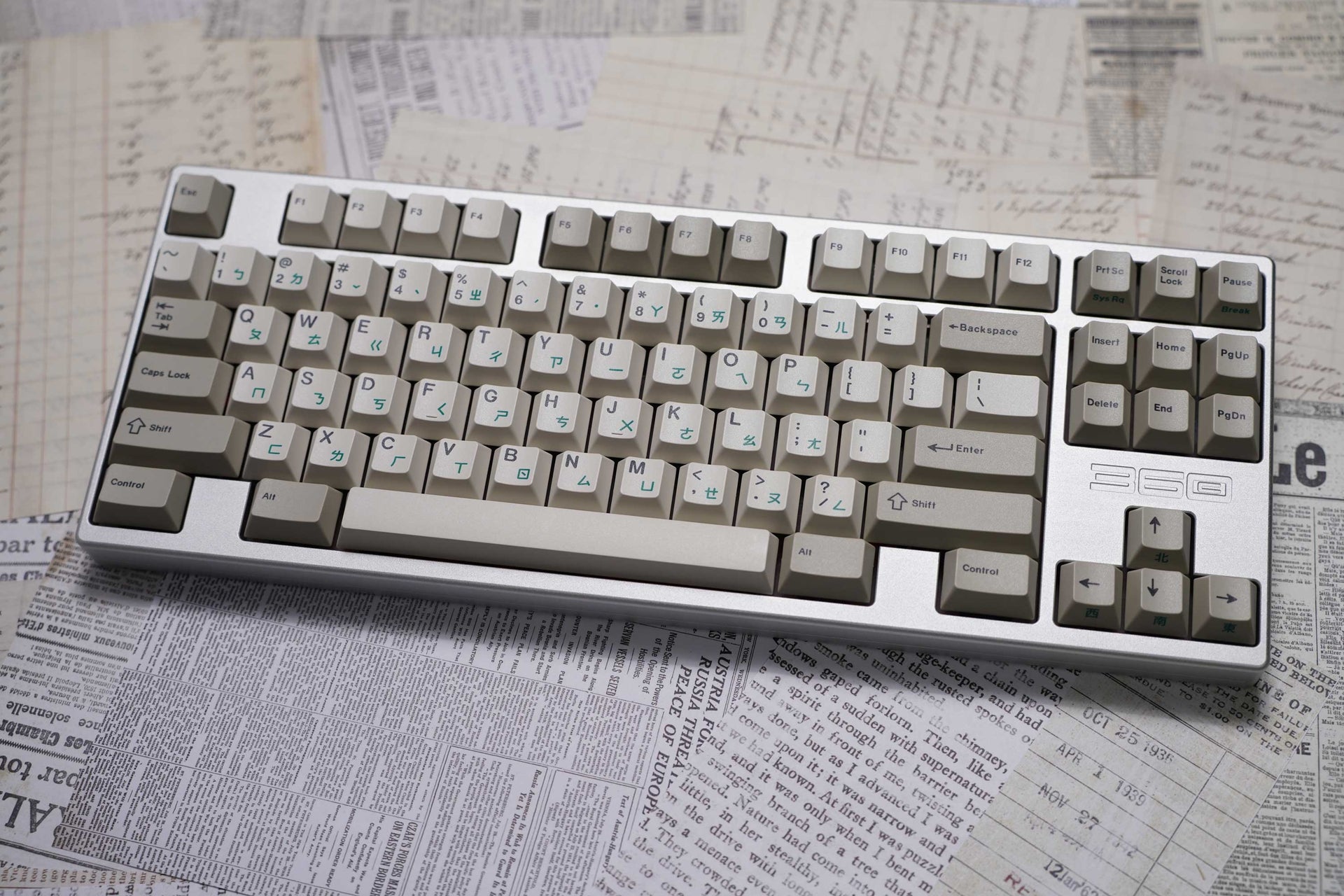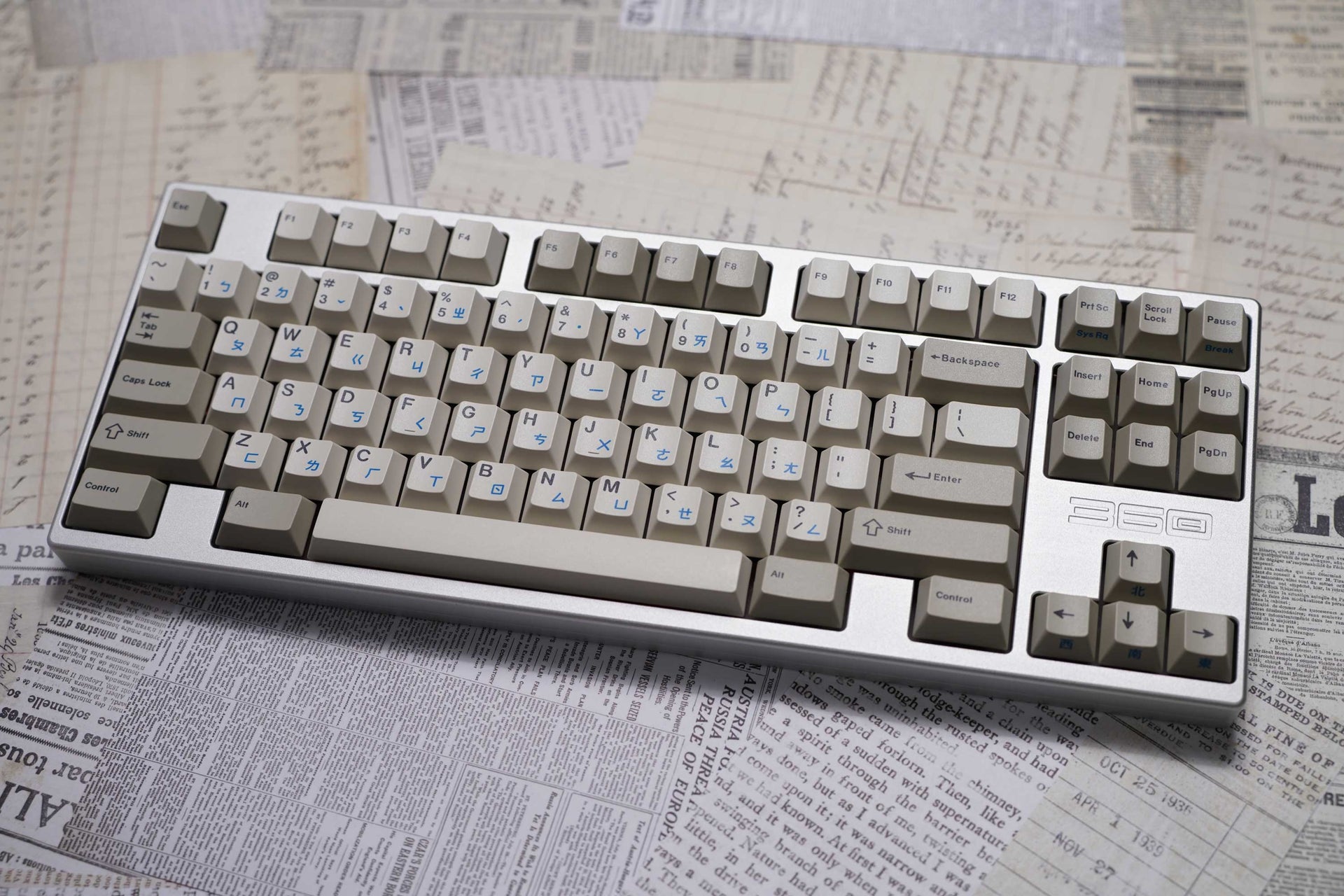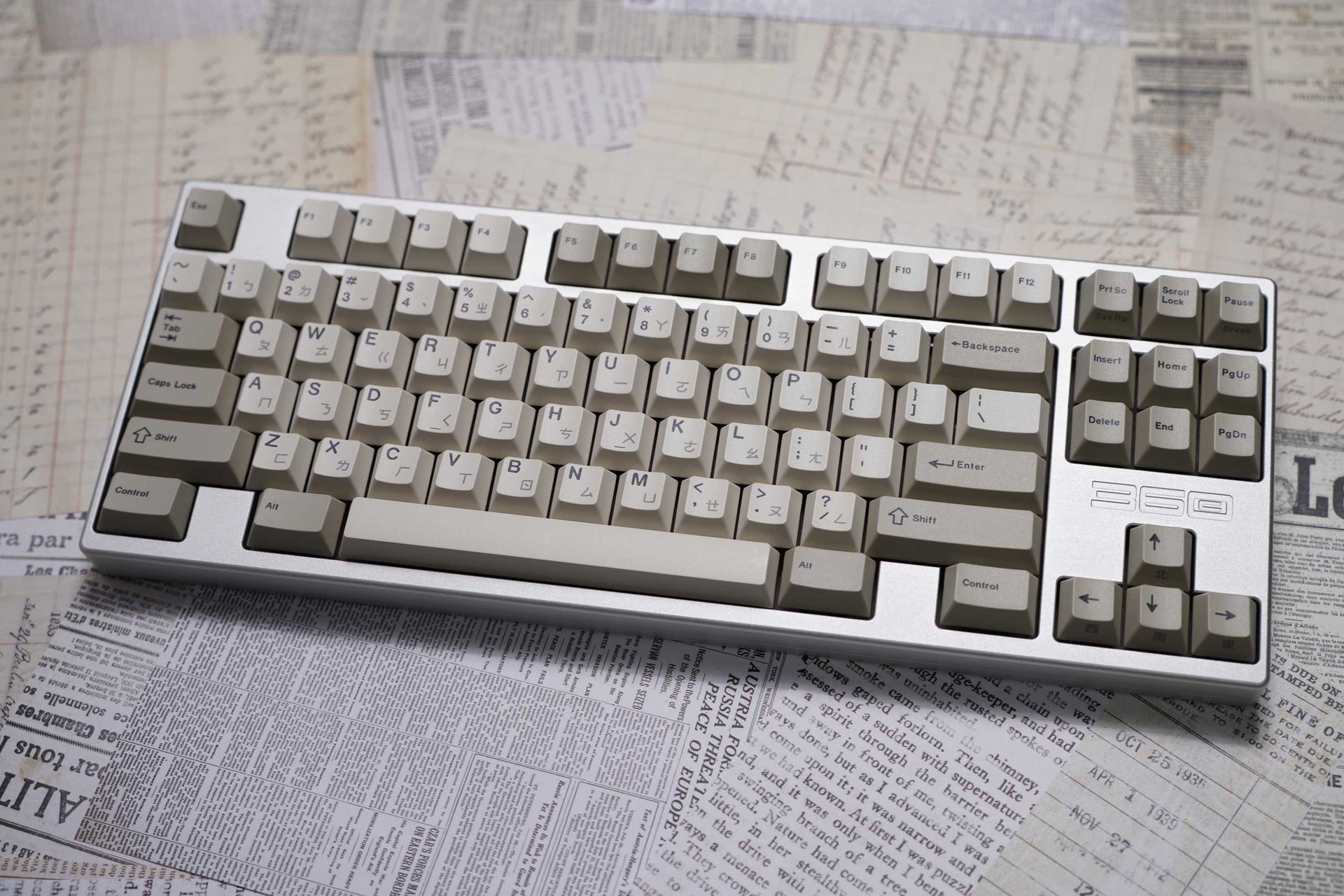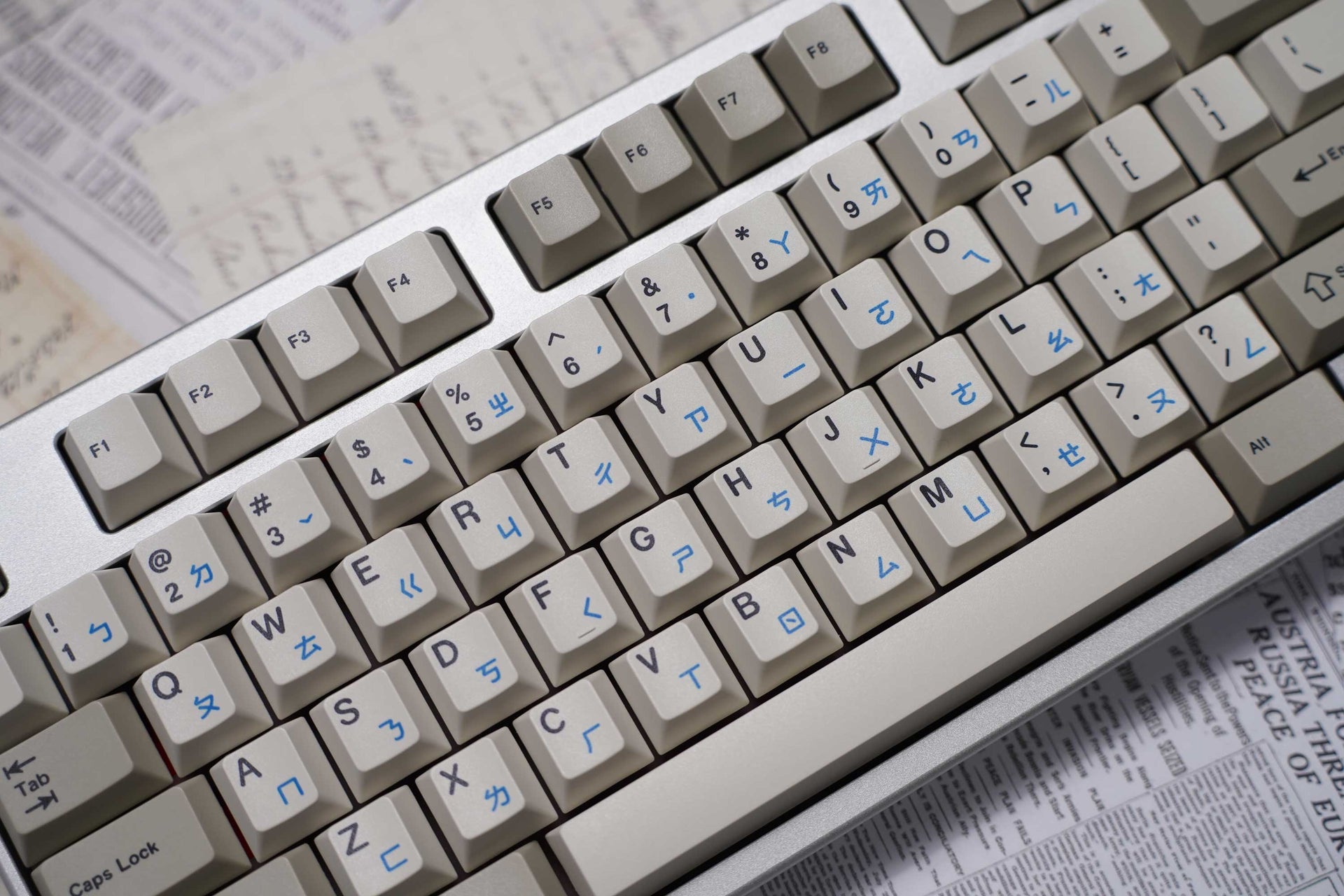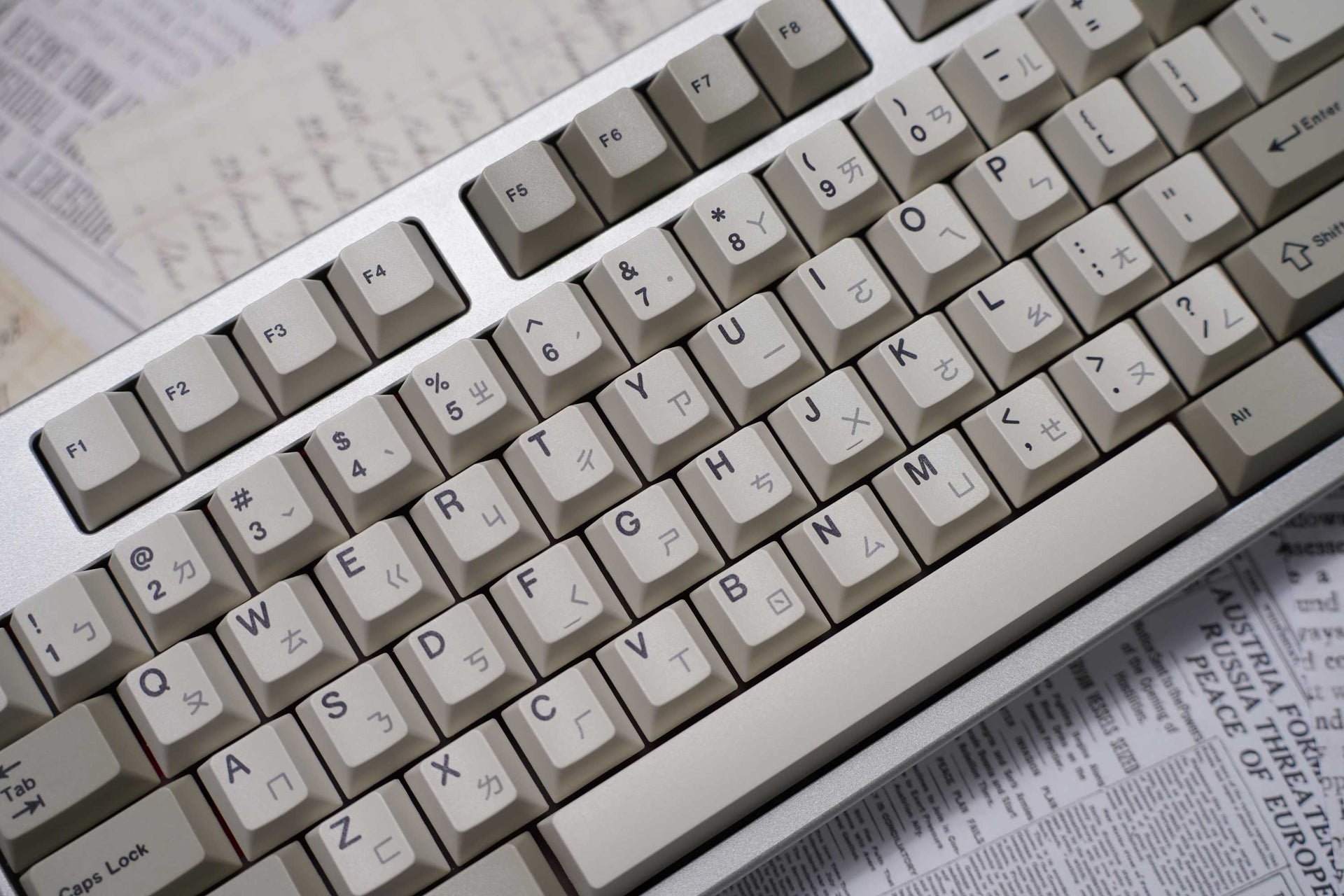 21KB Zhuyin Classic Retro Beige Keycap Set
21KB Zhuyin Classic Retro Beige Keycap Set
- Featuring Chinese Zhuyin sublegends. A set of retro style keycaps available in a variety of colors. Universal compatibility for most keyboard layouts.


Dye-subbed PBT plastic (1.6 mm thick).
Cherry profile.
Compatible with Cherry MX switches and MX-style clones.
V3.0 mold.
Keycaps only; Keyboard not included.


In-stock keycap sets are ready to ship within 3-5 business days.
Sold Out? You can customize and pre-order keycap sets HERE.


Disclaimer:
Please note that sub-legends of final products (21KB Zhuyin Classic Retro Beige Keycap Set) may differ slightly in color. We will do our best to ensure that colors stay consistent and stable.
Zhuyin Classic Retro is indeed CLASSY!
I just received my Neo65 and threw these onto it. The keycaps are thick and sound deep. I also prefer a dimmer light at the computer and the legends are thick and easy to see. Note, the keycaps were very snug going onto the switches, so taking them off can pull switches off, but that's not a critique, just an fyi. I really like the look and feel of these keys. Looking forward to my next set.
best keycapd by far
amazing quality and style.. look very good retro style , also decent price. and good service from the seller
Even better than expected
These caps are wonderful, especially when you take the price into account. I was surprised at the clarity of the legends, and they feel great. Straight spacebars are also a huge plus. Keep it up!
Green Zhuyin
Cute keycaps, good quality!